Follow us on social media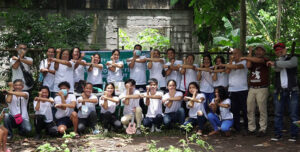 Covid-19
nel, Latter Day Saints Charities, and Local Government Unit of Matanao, Davao del Sur… formed a breakthrough emergency response project called, Stronger Together PLUS – Providing Life Changing and United Support against COVID19.
Read More »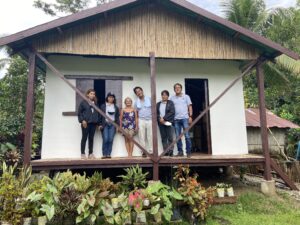 Emergency
Using the Build Back Better— an approach to post disaster recovery that reduces vulnerability to future disasters. And with home reconstruction, it will give opportunities for affected families to bounce back as the Build Back Better approach is integrated into their home design and in their homes respectively.
Read More »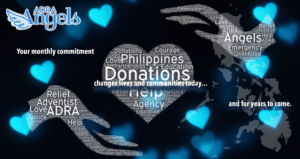 ADRA Angels
"By being an ADRA Angel, you are saying to your brothers and sisters in need: "I see you. This is a horrible situation. But you can get through it. You are strong and resilient. Here's some help to get back on your feet." All around the world, our ADRA Angels extend a helping hand where it is needed most by providing shelter for the displaced, food for the hungry, protection for the vulnerable, clean water for all, and so much more.
Read More »
ADRA Philippines has been in operation for 35 years to assist those affected by disasters and improve social development for vulnerable communities with families living in extreme poverty. ADRA Philippines is registered with the state Security and Exchange Commission and is licensed and accredited by the Department of Social Welfare and Development.