Follow us on social media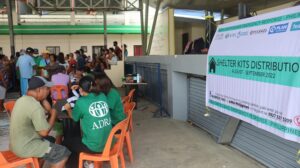 Earthquake
ADRA was tapped by Humanity & Inclusion to be their local partners and be part of the Abra Response Consortium with Tear fund, Plan, PHILDRADS to implement a multi-sectoral response in the province of Abra, that will provide shelter repair kits, earthquake protection kits, hygiene kits, psychological first aid, and cash for shelter, to the families that lost their homes due to the earthquake. 
Read More »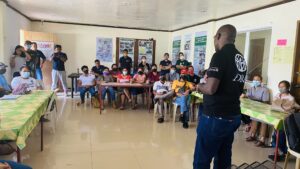 Development
The song lyrics, "Ain't no mountain high enough, ain't no river low enough, ain't no river wide enough to keep me from getting to you," — reflect how our project team on the ground continues to reach remote communities. Working passionately to help increase the enjoyment of health-related rights by our most marginalized adolescent girls, women, and children.
Read More »
Emergency
It is ADRA's hope that through these PFA trainings, these exhausted minds and burdened spirits have finally been given respite. May the medical frontliners realize that taking care of their personal mental health helps them take care of their patients better. May the teachers learn to see their students with new eyes, catching signs of abuse and neglect early enough to prevent it from happening again. And may each young person discover that, it's ok to not be ok.
Read More »
ADRA Philippines has been in operation for 35 years to assist those affected by disasters and improve social development for vulnerable communities with families living in extreme poverty. ADRA Philippines is registered with the state Security and Exchange Commission and is licensed and accredited by the Department of Social Welfare and Development.