Welcome to the
ADRA Angels' House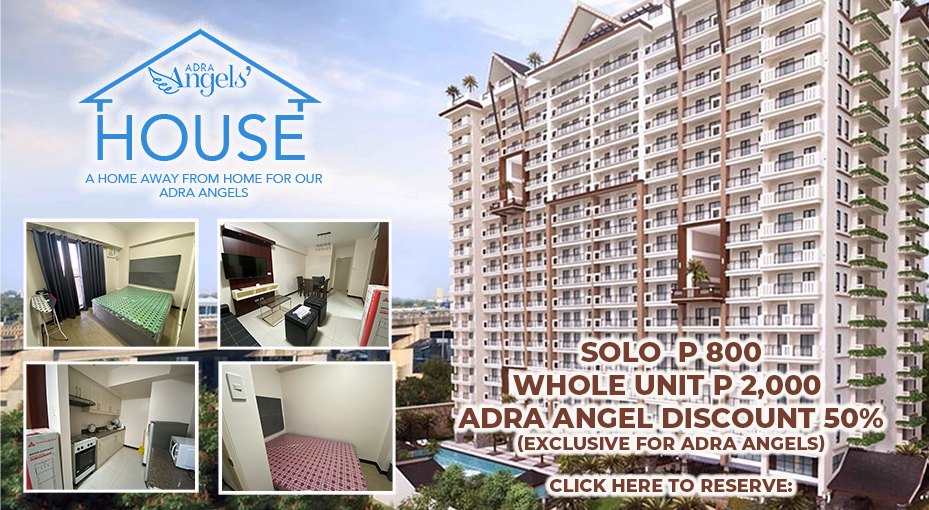 You can check the availability of the unit in the calendar below.

To reserve the unit, please book each day INDIVIDUALLY and indicate in the NOTES if you will be staying SOLO or FAMILY rate.

We will communicate with you via your email and contact # to get more information.

Thank you and enjoy your stay!
Sign-up to be an ADRA Angel!