ADRA's Technical Expertise
LIST OF DEVELOPMENT PROJECTS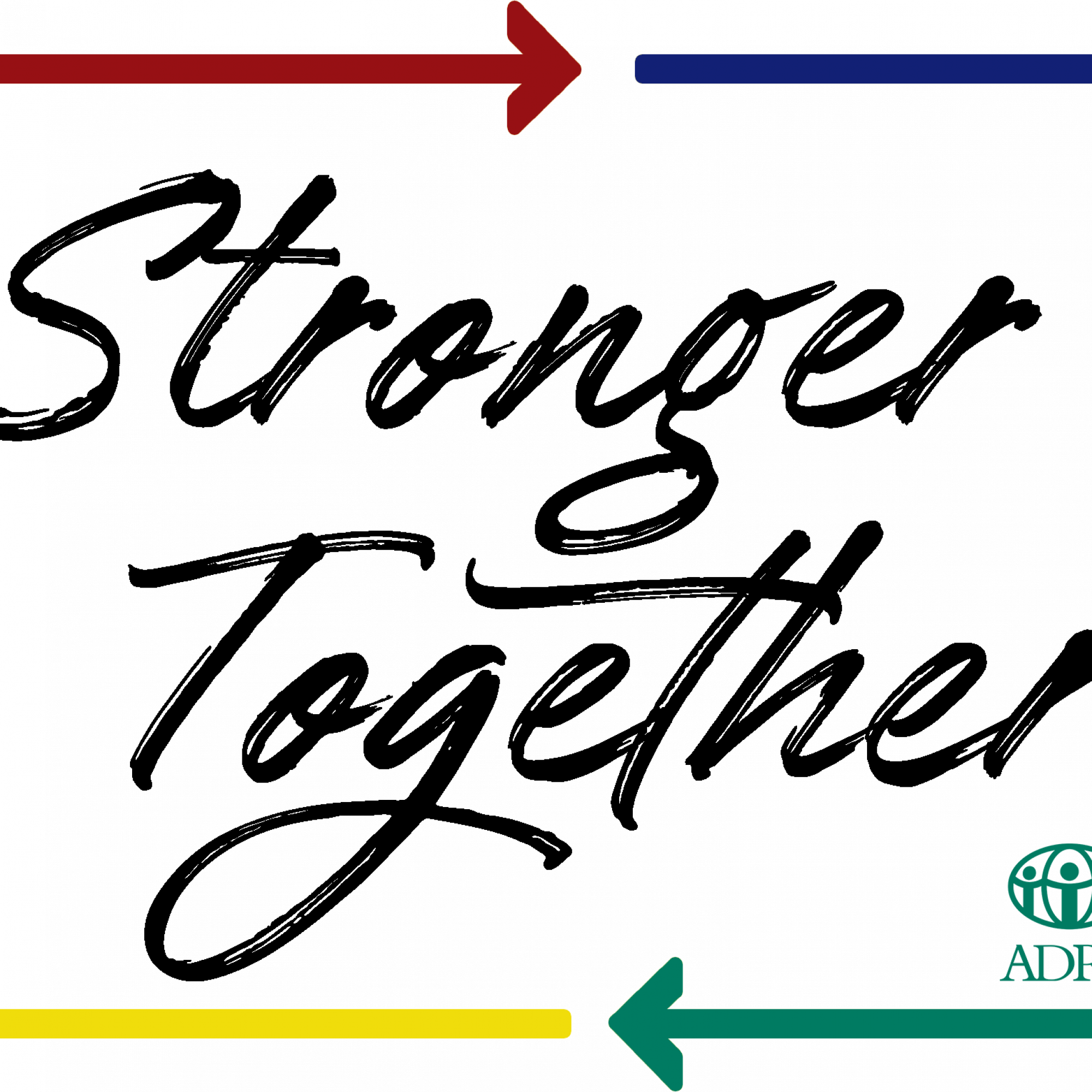 A 6-month COVID-19 Response, in partnership with the Adventist Church and Institutions in the Philippines. 
Stronger Together is ADRA's partnership with the Adventist Church, the Adventist University of the Philippines, and other Adventist institutions for a continued response to the COVID-19 pandemic. "Stronger Together" is more than just the project's title, it is a statement of unity where the Adventist Community in the Philippines, as well as donors from around the world, have all contributed to this nationwide COVID-19 response. From August 2020-January 2021, we plan to work with our partners to provide psychosocial support to medical front liners of Adventist and non-Adventist health facilities, provide surgical masks, face shields, alcohol and disinfectants to health facilities, install 45 handwashing facilities with soap in public spaces, and distribute 5,000 coloring books to children educating them on COVID-19.
A 2.5 yrs Disaster Risk Reduction project in Itogon, Benguet and Pinukpuk, Kalinga
funded by European Union
A 2.5-year Disaster Risk Reduction project in Itogon, Benguet and Pinukpuk, Kalinga funded by the European Union, ADRA seeks to EMPOWER with this project. Empowering Municipalities, Barangays, Civil Society Organizations (CSOs), and People's Organizations through Working Together to Enhance Disaster and Climate Risk Governance (EMPOWER) is a consortium project of the Adventist Development and Relief Agency (ADRA) and Humanity & Inclusion (HI).
The overall project objective is to strengthen the resilience of high-risk communities by reinforcing civil society relevance in disaster and climate risk governance. From this project, two municipalities with ten municipal CSOs, thirty two barangays, fifty municipal officials, 160 barangay CSOs, 480 barangay officials, 1,712 CSO representatives, 3,000 households, and 100,370 people are empowered to realize that the government and the people work together towards and inclusive disaster and climate risk governance. The municipalities of Itogon and Pinukpuk benefit from the strengthened capacities of communities to prepare for future disasters and climate risks.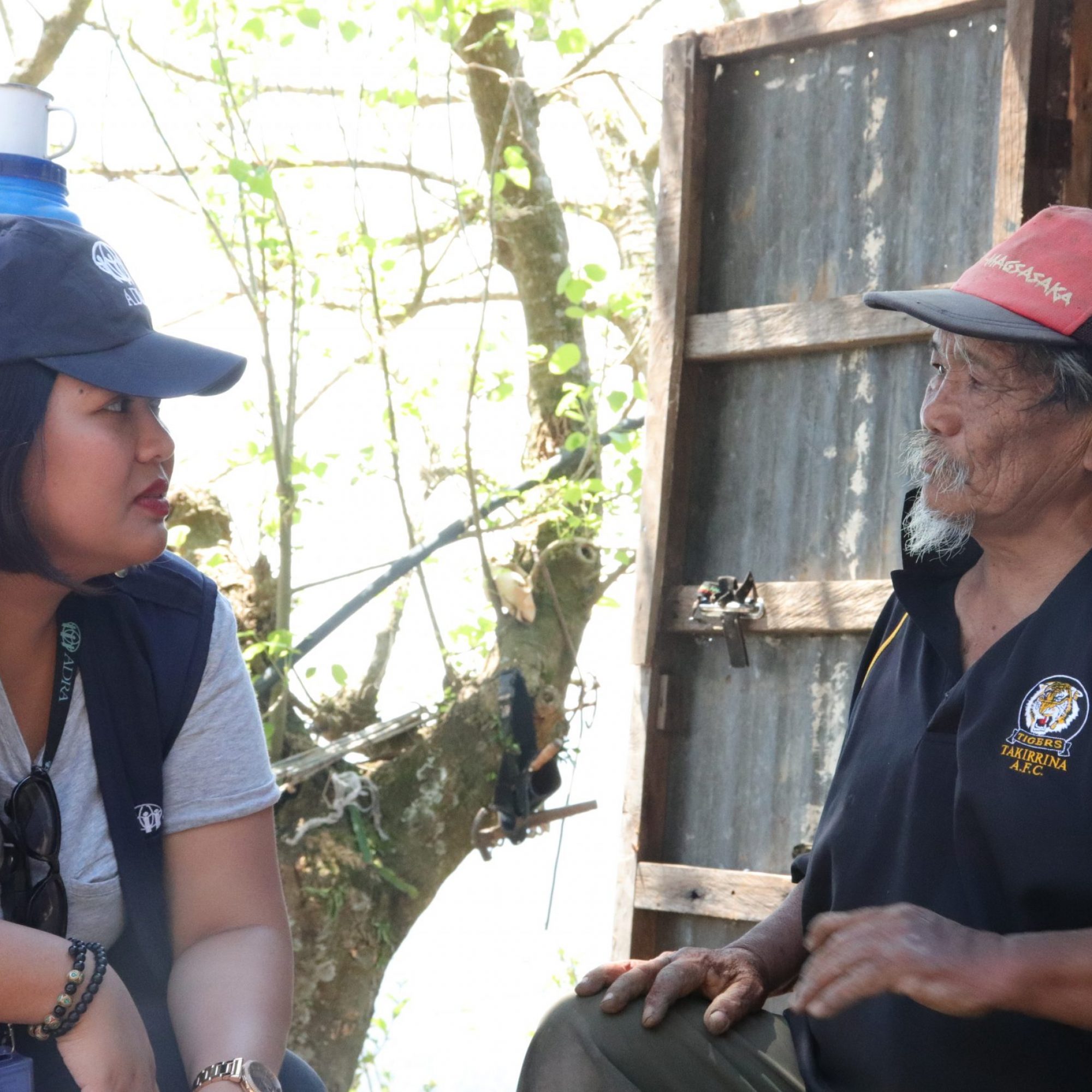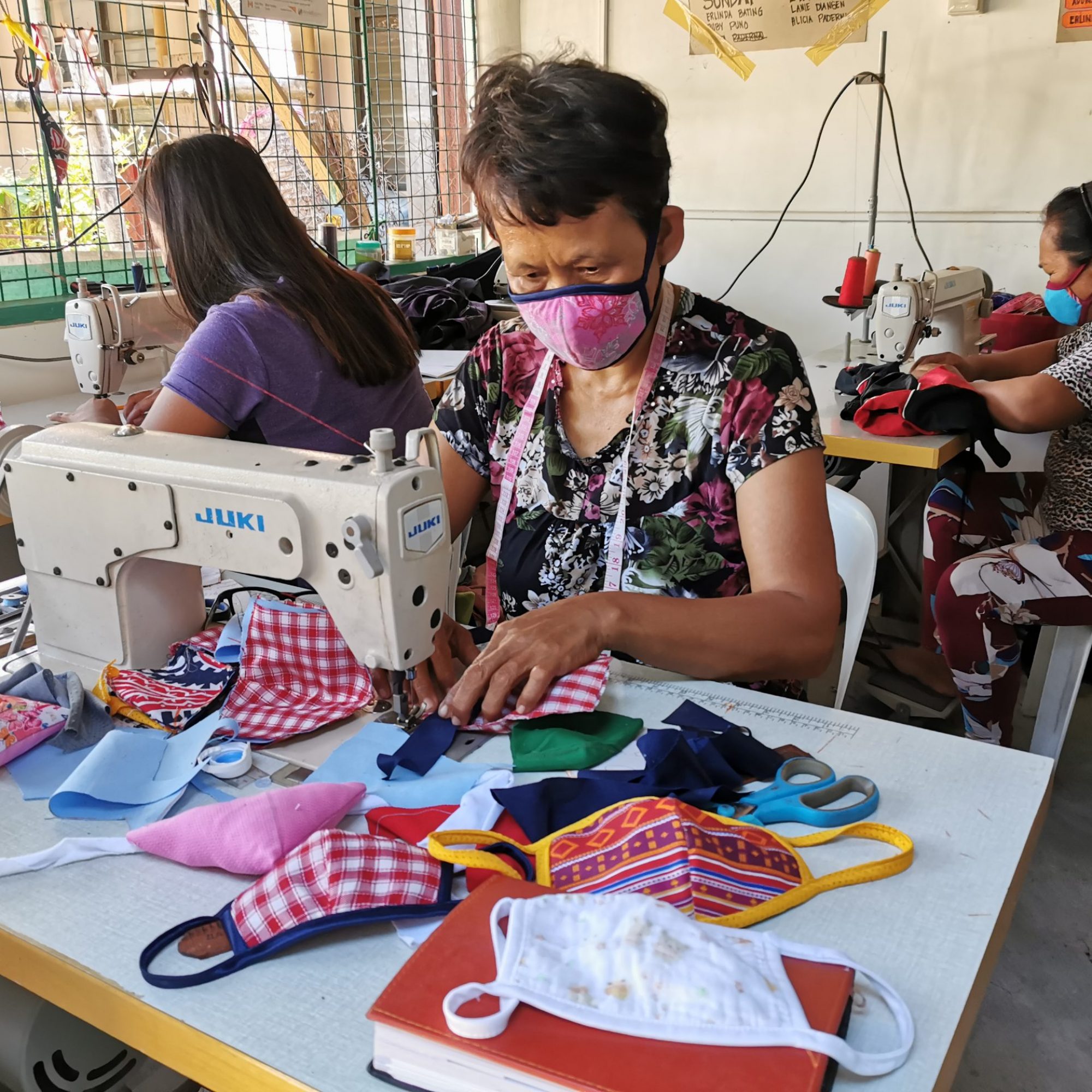 A 3 year Micro-Finance Project in Visayas and Mindanao
funded by ADRA China
The Responsible Investments and Shared Empowerment (RISE) Project, implemented by ADRA Philippines, aims to empower women, farmers, and entrepreneurs in Regions II, III, IV-A, V, VI, VII, and Mindanao. This 36-month project expects that the target beneficiaries will have increased access to financial capital to finance their businesses, enterprises, and farms. Full-time staff involved in this project are the project manager, area coordinators, micro-finance officers, accountant, disaster risk reduction specialist, training coordinator, and marketing officer.
This project contributes to the achievement of Sustainable Development Goal 1, ensuring that all men and women, in particular the poor and the vulnerable, have equal rights to economic resources, as well as access to basic services, ownership, and control over land and other forms of property, inheritance, and natural resources, appropriate new technology and financial services, including microfinance.
Women, farmers, and entrepreneurs will have increased income, and will be able to participate in formal economic activities.
EMBRACE COVID-19 EXTENSION
A 9-month COVID-19 Response Project in the province of Camarines Sur funded by the Canadian Governement. 
COVID-19 has greatly affected communities all over the world. In the Philippines, the poor are the most vulnerable to the virus, not only to its effects on health but also to its effects on the financial and economic standing as well as the mental state of those with family members affected.
Embrace Extension is a livelihood development project that focuses on empowering the sewing industry and the seaweed farming industry in Pili, Camarines through COVID-19. Hand-washing facilities are given to the community, alongside quarantine items such as hygiene kits, personalized kits or women, and PPEs. Psychosocial and mental health support for those in isolation, as well as for their families, are also provided. COVID-19 has affected everyone, and ADRA seeks to extend a helping hand to those in these chosen communities so that they may far with the pandemic a little better.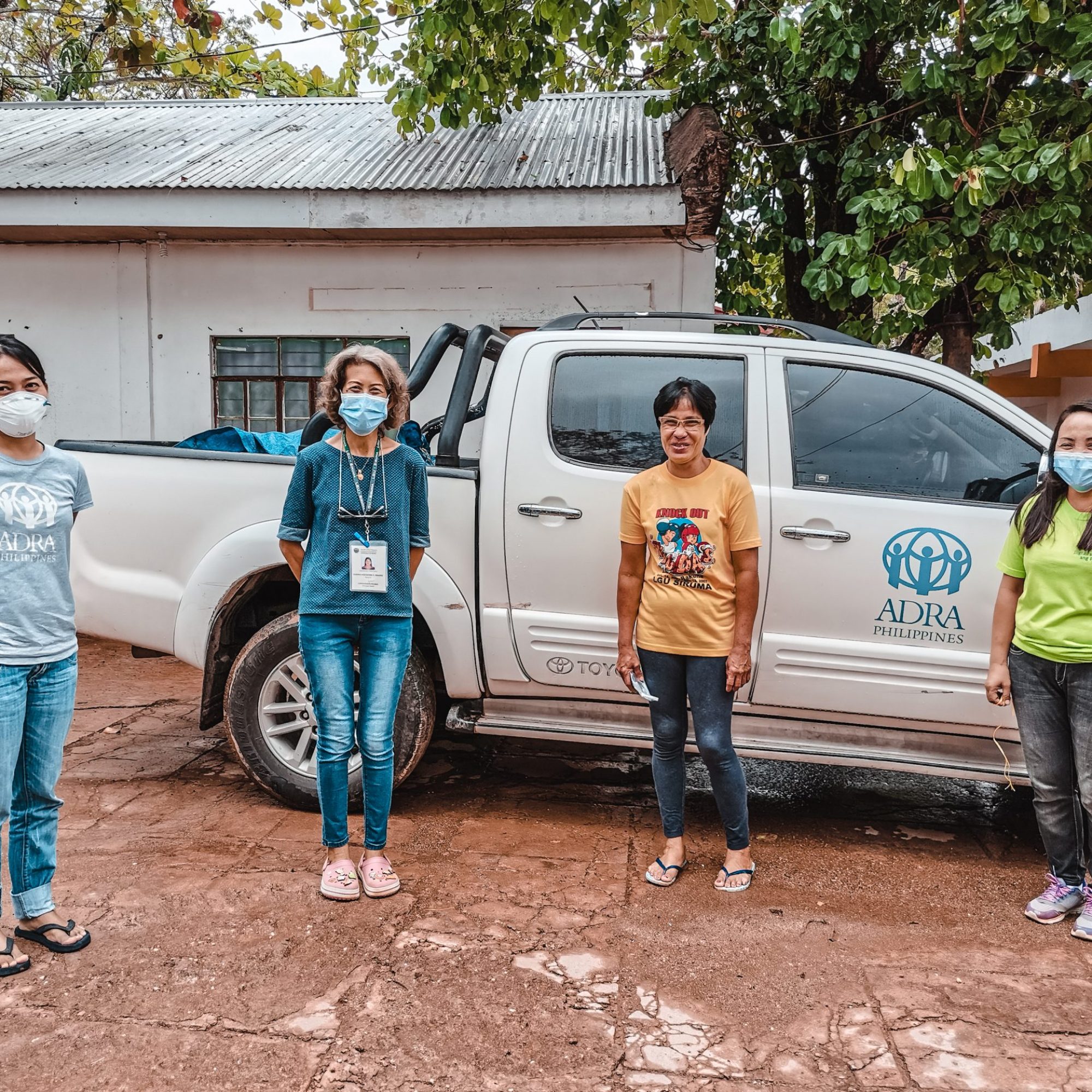 A 4-Year Maternity and Child Health Project
in Camarines Sur
funded by Global Affairs Canada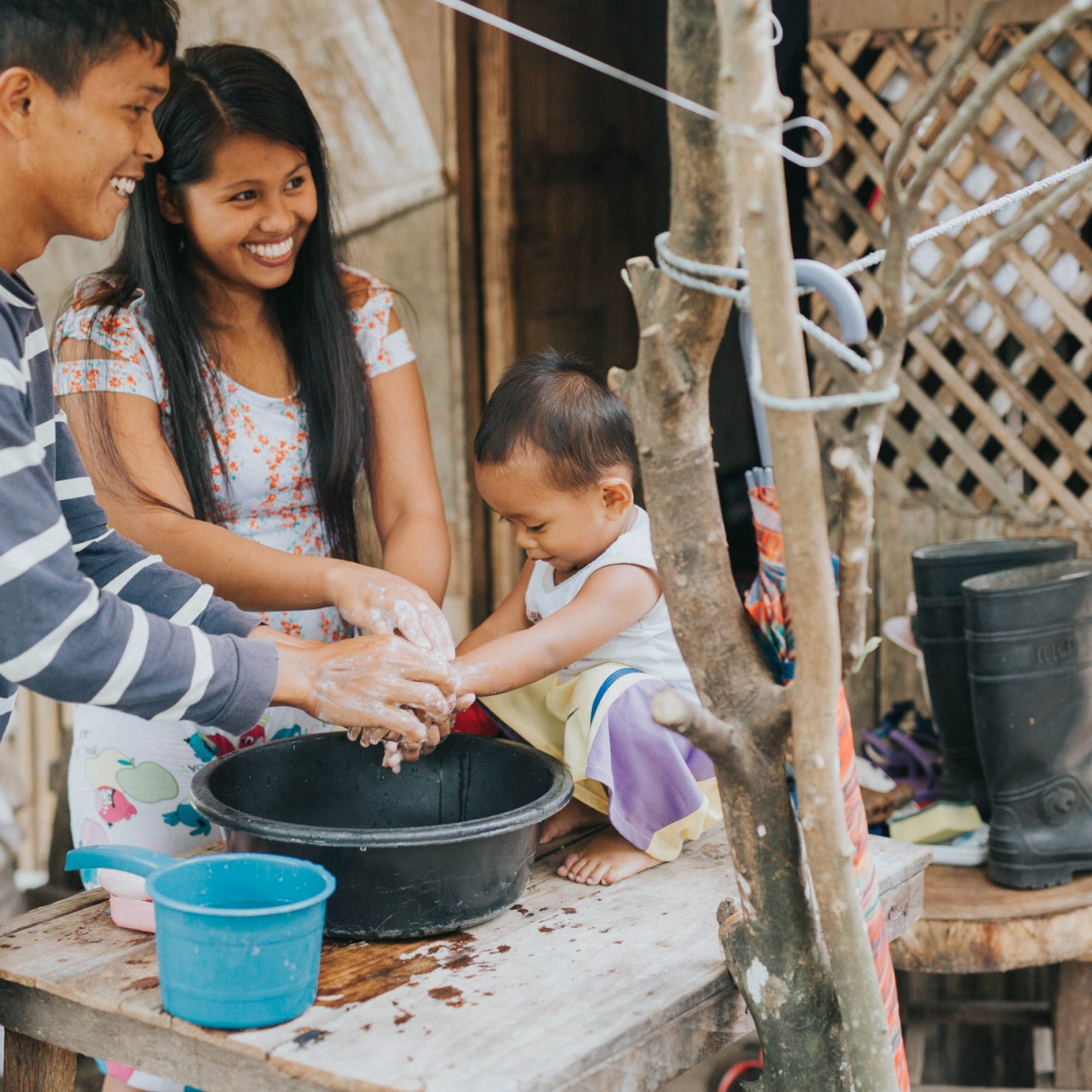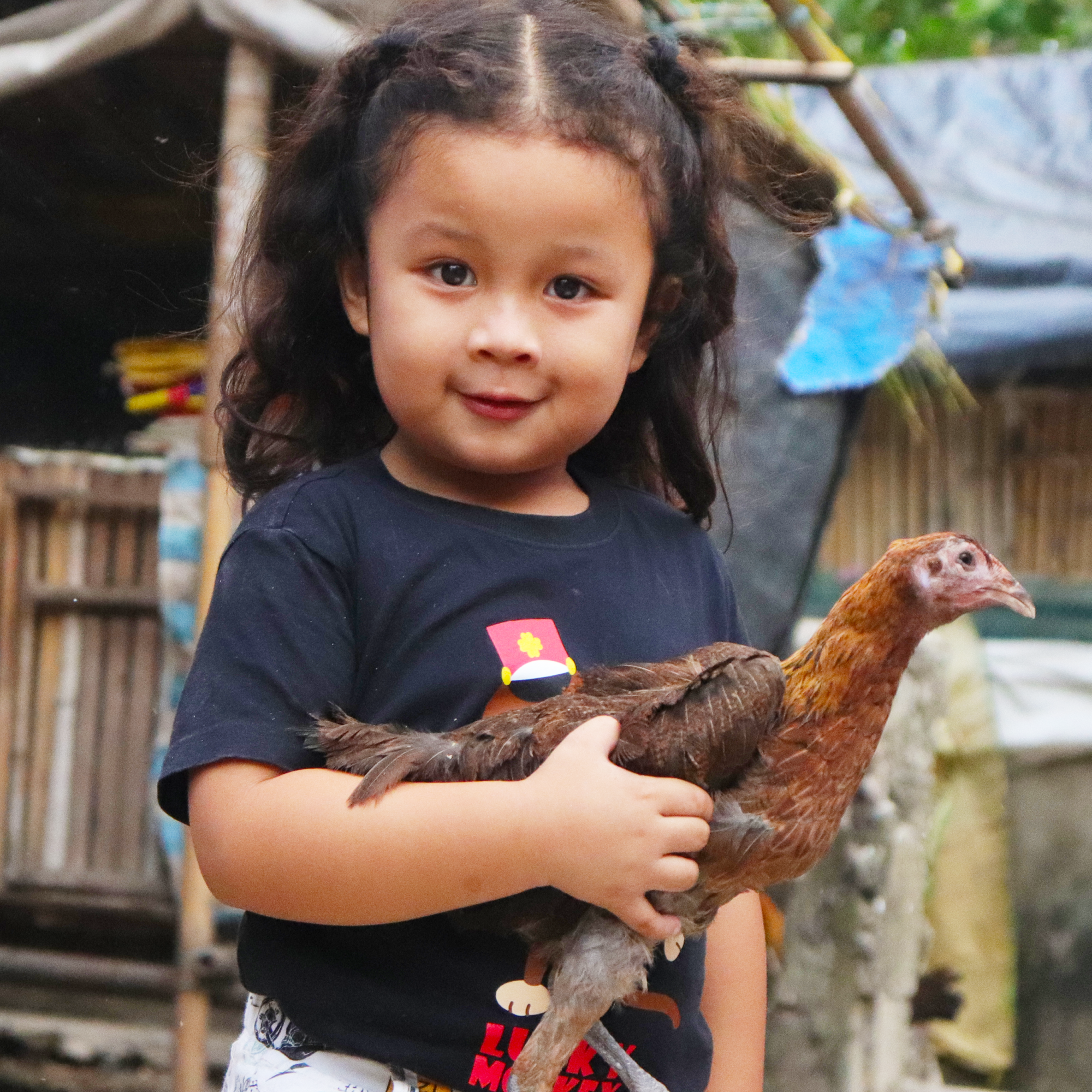 A 4-Year Livelihood Project
in Iloilo 
funded by Global Affairs Canada
A 3-Year Health and Nutrition Project
in Bato, Leyte
funded by Canadian Foodgrains Bank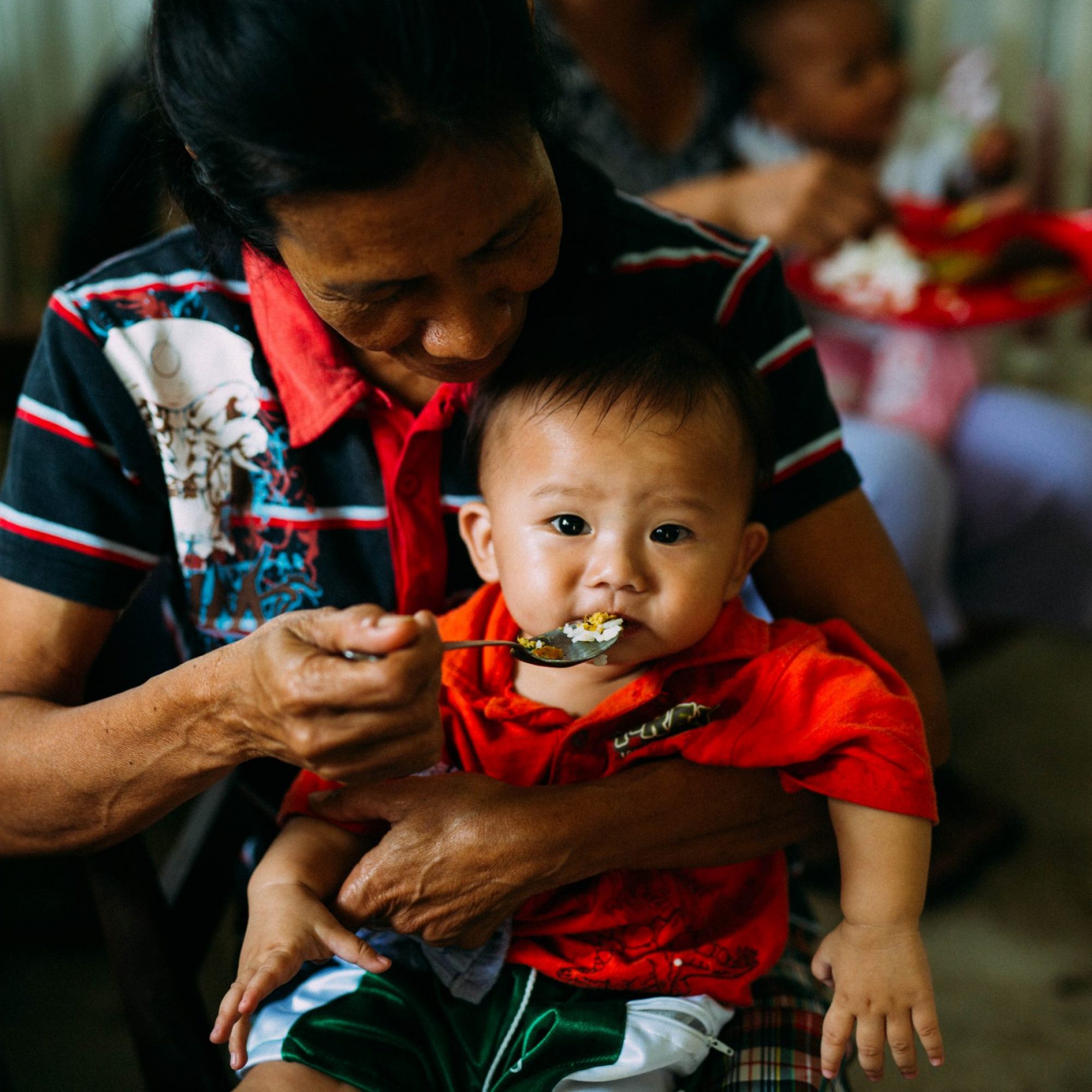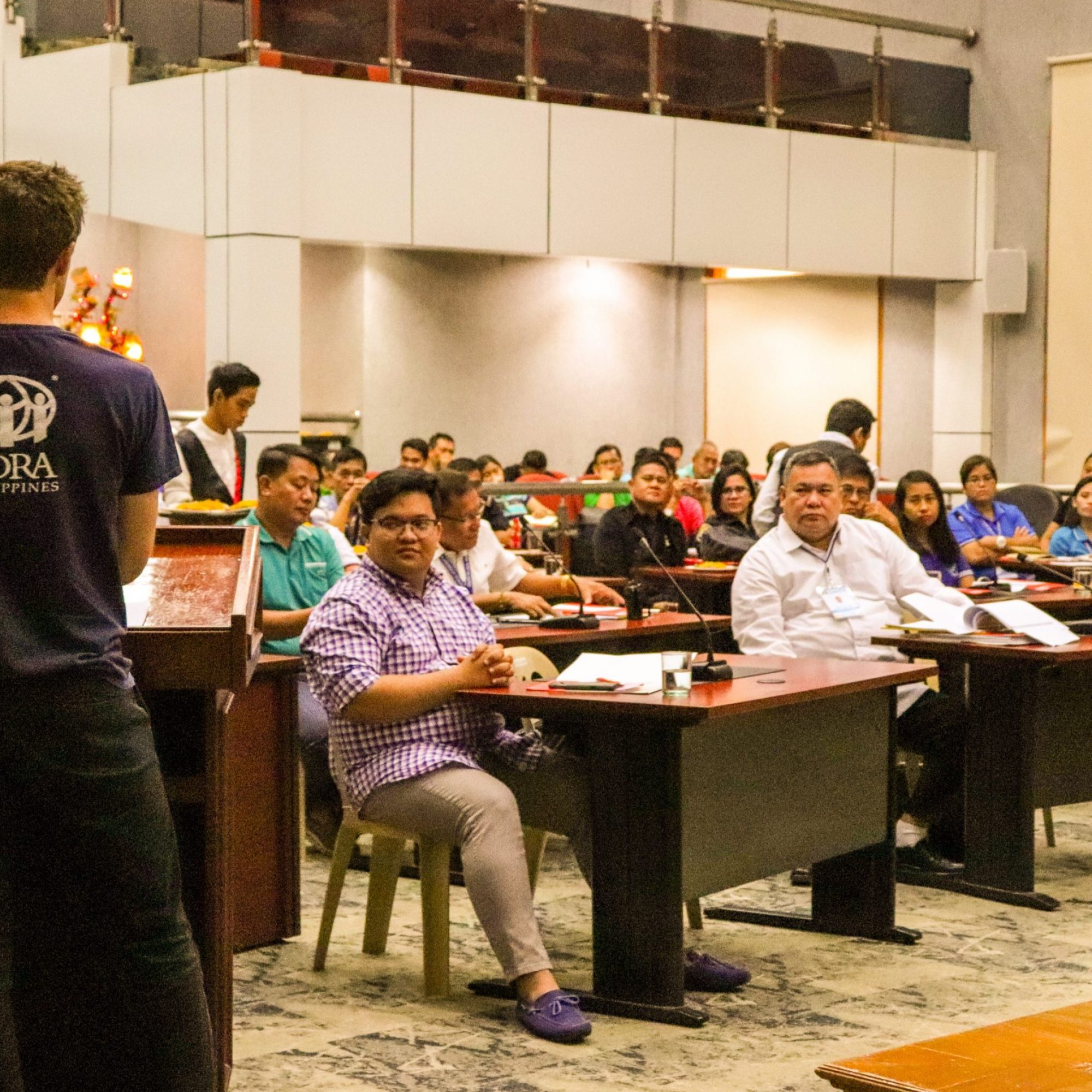 A 12-Month Disaster Risk Reduction Project
in Cavite 
funded by ADRA Czech Republic and the Humanitarian Leadership Academy (HLA).
An 11-Month Disaster Risk Reduction Project
in Iloilo
funded by the Aktion Deutschland Hilft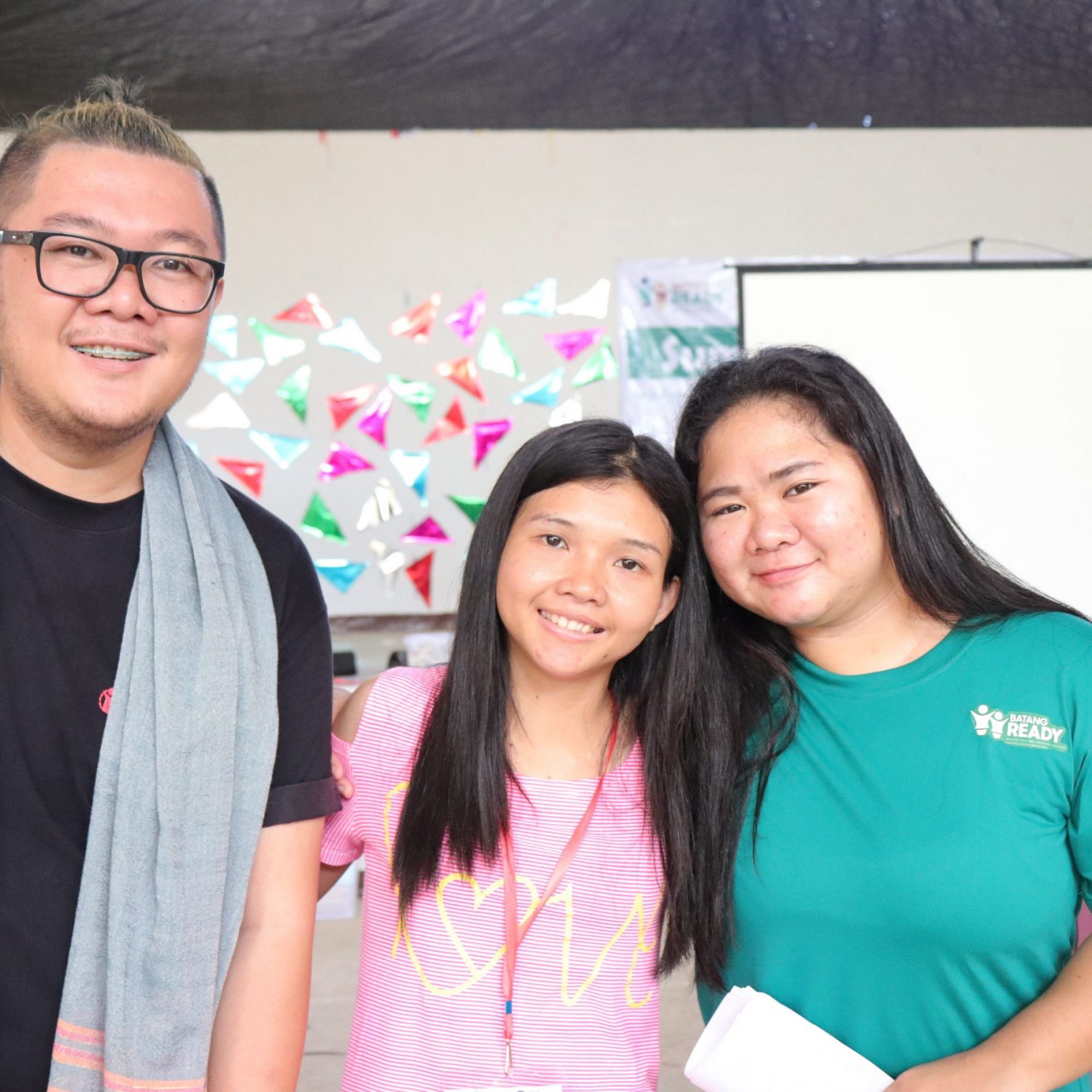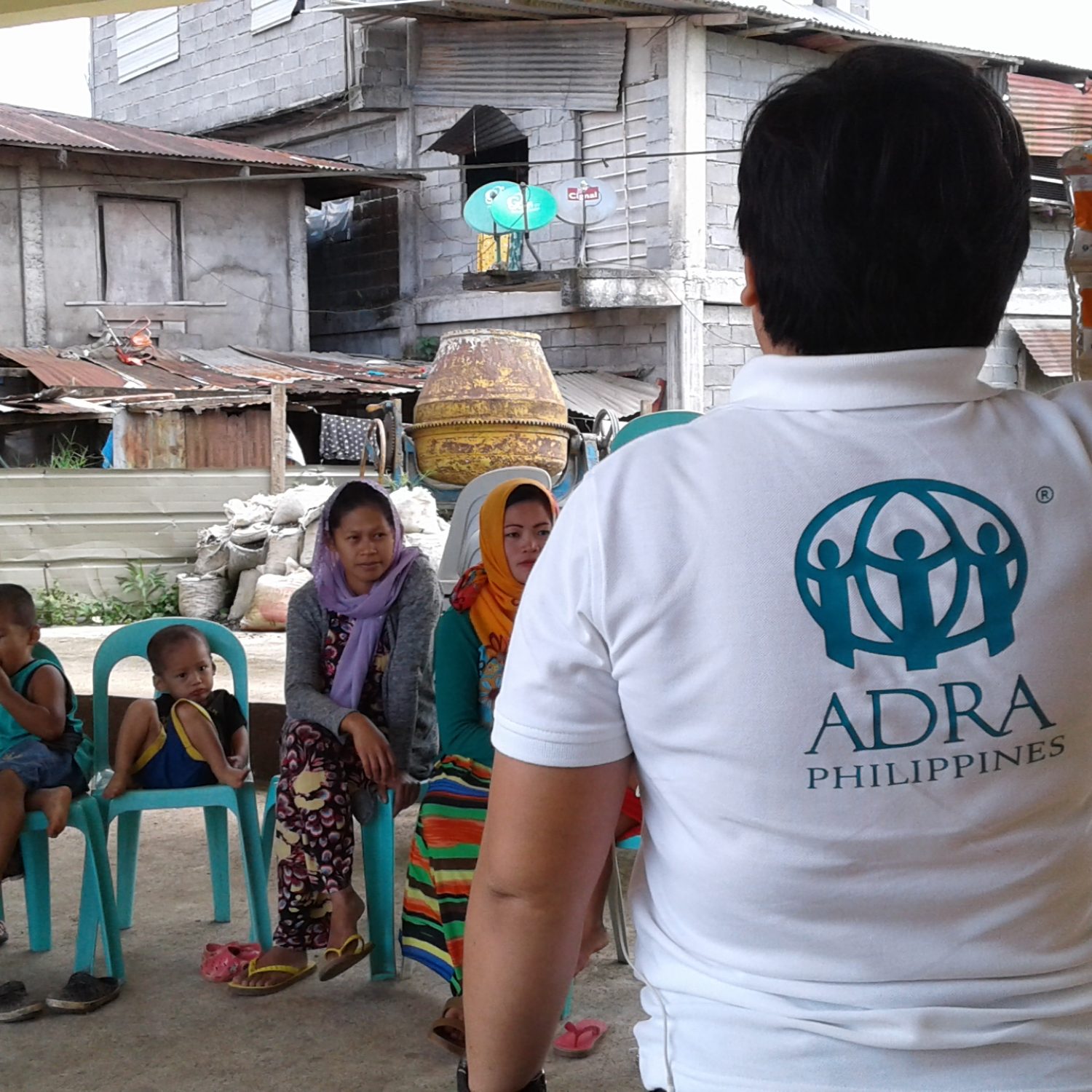 A 4.5-Month Nutrition Project
in Lanao del Sur 
funded by the World Food Programme