Indigenous women of Brgy. Virac, Itogon, turned challenges into inspiration to make their organizations more visible and active in participating in environmental sustainability economic empowerment and community development.
With goals geared towards improving the welfare of the people, Civil Society Organizations (CSOs) are the partners of the local government in implementing projects and activities for the community. Over 300 organizations, with the purpose inclined to uniting the different sectors and seeking assistance for livelihoods were organized in the municipality of Itogon in Benguet. This is currently where the EMPOWER Project is being implemented. 
In Itogon, one notable barangay whose spirit of solidarity is practiced especially during occurrence of disasters is Barangay Virac. Rain-induced landslides, sinkholes, and river pollution from mine tailings are just some of the threats that affect the lives of the residents of the said barangay. To mitigate and respond to these hazards, a number of CSOs in Virac contribute efforts.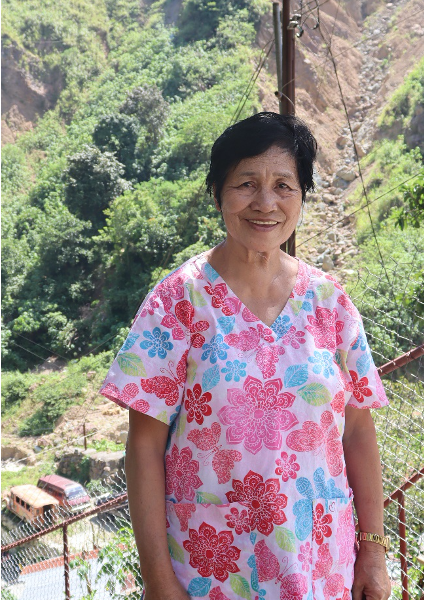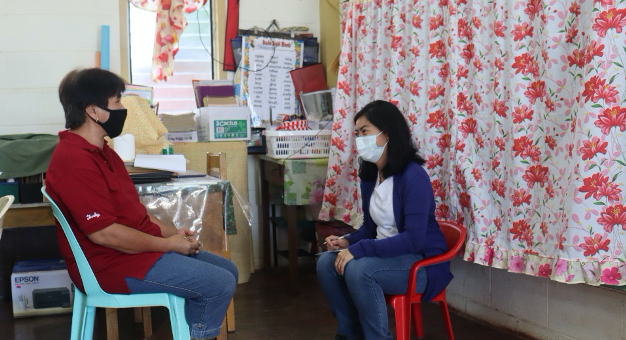 The Camp 5 Mag-uuma Mag-uusal Livelihood Association, a farmers' group organized by Ms. Angelita Camuyot, envisions to develop the natural environment through upland farming. As a newly formed organization with a little over 30 members, they conduct regular planting of forest and fruit trees on the mountains in their barangay to ensure protection of natural resources while augmenting sources of living of community members. Ms. Camuyot, who is also the president of the Virac Senior Citizen Association, advocates alongside environmental sustainability the health of her fellow residents.  As a retired teacher, she hopes to educate the households on the negative effects of pollution and chemical wastes on their health, which is an emerging issue in their barangay.  
Similarly, the Chosol Women's Association, headed by Ms. Teodora Laus, is an active CSO in Virac whose activities focus on the maintenance of the environment and beautification of surroundings. To provide sources of income for women, they also conduct livelihood skills trainings for their members. Hailed as an active leader in their barangay, Ms. Laus is also paving the way for the organization of a women's federation in Virac. Through this federation, she hopes to encourage camaraderie between the women in the barangay.
Ms. Camuyot and Ms. Laus prove that, while multiple roles are already being played by women, like fulfilling household responsibilities and participating in economic activities and community affairs, driving positive change for their barangay seems to be a natural fit.
As women leaders, they are advocating for the improvement of the standard of living in their community through the initiatives of the CSOs they handle. Hopefully, their visions of empowering their fellow residents through encouraging active and meaningful participation in community affairs will be fulfilled.
The Empower Project: aims to strengthen the resilience of high-risk communities by reinforcing civil society relevance in disaster and climate risk governance. The project is funded by the European Union and is implemented in partnership with Humanity and Inclusion (HI). 
Read More about ADRA Projects: 
Author: Renalie Cabatu, ADRA Empower Community Facilitator