WE STILL SURVIVED
Typhoon Ambo (International name Vongfong) made landfall at Eastern Samar on the 14th of May 2020. Jaison Maiso's family was one of the many families who were affected by the typhoon.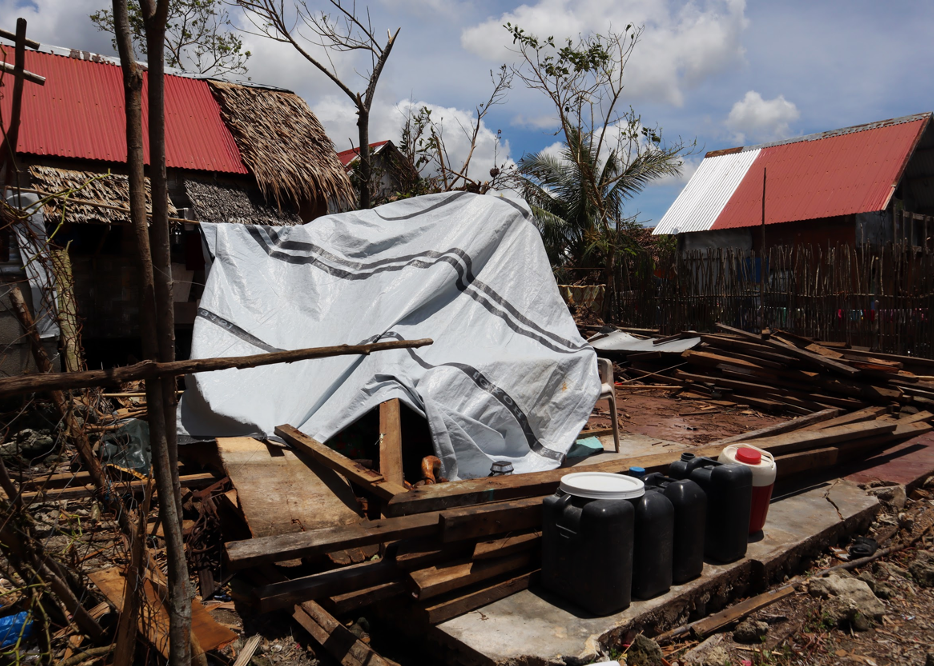 "Ruba talaga amon nga balay, waray kami naisalbar nga gamit pero salamat ha Diyos ligtas ako ngan akon pamilya" (Our house was really damaged and nothing was left, but we are grateful to God that He kept me and my family safe), Jason Maiso expressed to the ACS team that visited their place.
On the day the typhoon made landfall in Eastern Samar, Jason was rushing home on his pump boat bringing the fish that he had caught. His wife and his son were trying to repair their leaking roof while their daughter taking care of their youngest, a 4-month old baby. Jason was trying to dock his boat on the shore, when the waves suddenly got bigger, making it more difficult to maneuver. "Nag papanic na ako ngan kasiring ko maaabutan ngan ma mamatay ako ha storm surge", (I panicked and I thought I was about to die because of the storm surge) Jason related.
While other fishermen had already reached docked, Jason was still battling with the waves until a big wave pushed his boat to the shore. He immediately docked his boat and rushed to his house to check on his family. He arrived to find them panicking as well. It was the first time that they experienced such a strong typhoon and they were not prepared. "Natulala ako makadali kay tungod han grabe nga katugnaw ngan akon nga kahadlok labi na pagka kita ko sa amon bubong nga gin lupad sa hangin." (I went blank for a while because of the cold and fear especially when our roof was blown away.)
"Pero maaram ka Ma'am, naka survive kami bisan naguba amon nga balay. Waray na kami bado, mga gamit para sa kusina, an iba nagka guruba, an iba naman ginlupad sa hangin pero aadi kami buhi la gihap". (You know Ma'am, we still survived even if our house was damaged. We lost our clothes. We have no kitchen equiptment. Some things furnitures were damaged and some were flown away by the strong winds, but here we are still alive.)
"Daku gud man an amon pasalamat ngadto ha mga donors han ADRA Philippines kay nabuligan niyo kami." (We are so much thankful to the donors of ADRA Philippines for the help.)
* Adventist Development and Relief Agency (ADRA) through the Adventist Community Services (ACS) emergency response team of Samar Mission gave cash assistance of Php1,500.00 to families who have totally damaged houses in the towns of Can-avid, Dolores, Oras, San Policarpo, and Arteche in Eastern Samar. Jason Maiso, from Brgy. Garden, Arteche, was one of the recipients.
Today, Jason rebuilds their house and continues fishing to support his family.
Written by: Shennah Lou Casio