On September 19, 2014, Typhoon Mario (international name: Fung-Wong) hit the island of Luzon with a maximum sustained winds of 75 kilometers per hour.
It affected at least 1.1 million people in 1,126 barangays in 27 provinces in the regions of Ilocos, Cagayan Valley, Central and Southern Luzon, Bicol, Central Visayas, Cordillera, and Metro Manila, according to the National Disaster Risk Reduction Management Council (NDRRMC).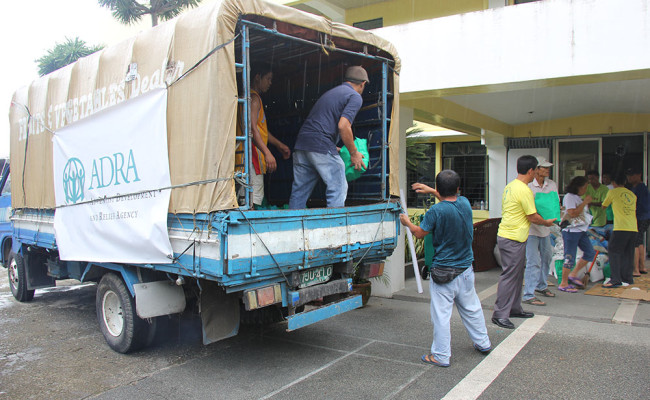 While Mario left a small number of death, several communities in far flung areas (especially those situated near rivers and water channels) have remained submerged in knee-deep water since the typhoon left. This is the case in some barangays in the town of Calasiao, Pangasinan, where the situation poses a serious threat to the health of hundred families as well as a disruption to their normal life. Families in this area are having a difficult time accessing and transporting goods from the town markets because the roads are still impassable due to the water.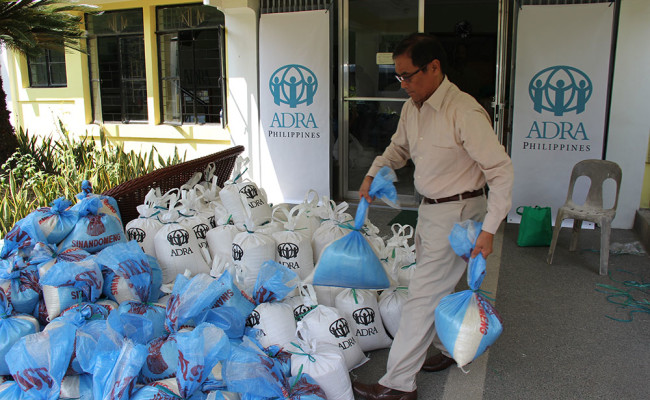 ADRA Philippines initiated an emergency response on September 24 and 25, 2014 in the severely affected barangays of Pangasinan and Ilocos Sur (Region 1), namely Binco, Buenlag and Talibaew (Calasiao, Pangasinan), Cadanglaan (Banayoyo, Ilocos Sur) and Bantugo (Nagbukel, Ilocos Sur). This was made possible through the cooperation of the Northern Luzon Mission, led by Pastor Elias Refanan and its Adventist Community Service (ACS) director Pastor Leo De Leon, and the Local Government Units of Calasiao, Banayoyo and Nagbukel.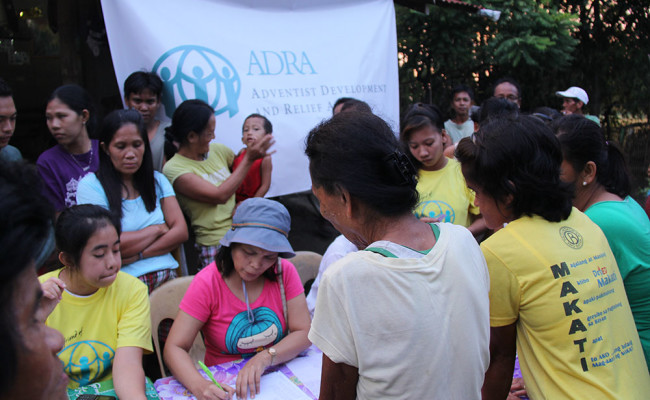 For two days, ADRA Philippines distributed food aid to 500 indigent families in the aforementioned communities. Each family was provided with a food pack containing 12 kilos of rice, 10 cans of sardines, 10 packs of noodles, 1 liter of cooking oil, 1 kilo of sugar, 500mg salt, 500mg beans, 500g can of diced fruits and 1 small jar of peanut butter.