It's around midnight and Gen is about to finish computing some data from one of her reports. As the Barangay Nutrition Scholar (BNS) she is responsible for monitoring as well as implementing activities for the well-being of more than 300 children in her community in Bato, Leyte.
Juggling this responsibility with being a mother, wife and sari-sari store (convenience store) owner, she admits she has no time to think about the comfort of her bed.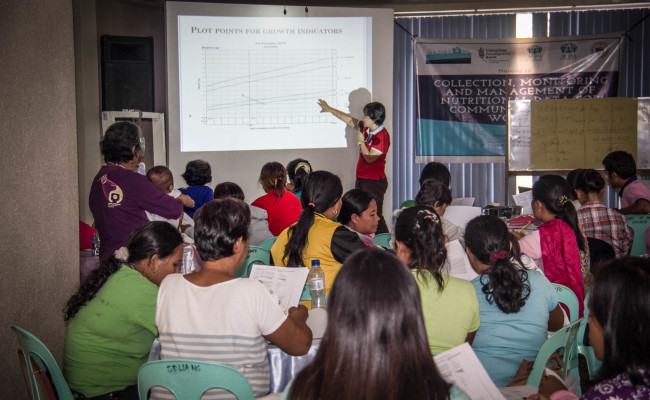 For the last 15 years, Eugenia "Gen" Y. Cañale has been working non-stop to serve her community and family. She is currently a BNS who works hand-in-hand with ADRA for the MASIGLAHI Project. But on top of this, she is also the Barangay Service Point Officer (BSPO) and Barangay Sub-Project Management Committee (BSPMC) member of another project in their municipality, all the while serving as lector in Bato Parish Church.
It is hard to fathom how she is able to perform her many duties efficiently that you begin to wonder if she is some sort of a Wonder Woman.
Understanding the importance the role of women in the Filipino society is essential to comprehend why Gen is so passionate about her jobs and why she continues to do so even when it takes such a toll.
That is why the MASIGLAHI Project focuses on training women like Gen who dedicate their days and nights to helping better the lives of children in the Philippines. This project is directed at reducing malnutrition and hunger in children in this region by training health workers like Gen and providing them with the right tools to do their jobs. These activities are funded by the Canadian Food Grains Bank in coordination with ADRA Canada.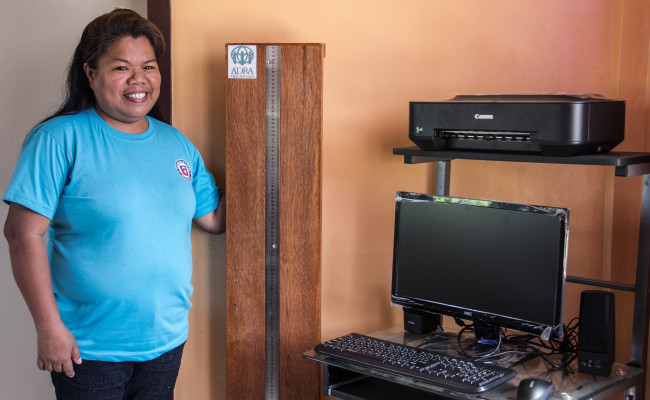 "I feel happy being included in the trainings by ADRA on Gender Sensitivity, Family Nutrition and Child Growth Standards. We were also given computer sets that we can use to encode the data. In our next session, we will also be able to use the weighing scales that ADRA gave us so that we can have accurate readings of the measurements."
Doing so many things at the same time is not easy, but with some help and better equipment Gen is confident that she will have more time for her family and sari-saristore, and getting more sleep, too.