"Nahadlok kayo ko, sukad-sukad first time ko nakakita sa kalalom ug kakusog sa tubig sa suba. Ang suba sa Pinoyak ug Butadon nag abot sa niawas na ang tubig" (I was terrified because it was my first time to witness the river reaching that high, with the current so strong. Pinoyak river and Butadon River met so it overflowed), shared Pianita Guizona, a 39 year old mother from Purok Pulipog, in Barangay Pinoyak when the flood happened on July 15.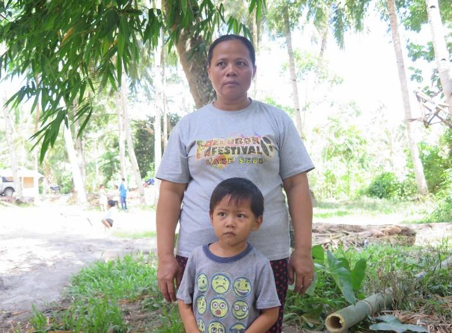 Thinking that it is just like an ordinary situation when the rain started around 1 am, the family just went with their usual affairs but they secured their farm animals to make sure they will not be exposed to the rain.  The heavy downpour increased so the family began to hurriedly pack their belongings: clothes, some important documents; and their children's school supplies. Pianita and her husband grew increasingly worried because their house was just around 25-30 meters from the riverbank. With the water level rising to least 25 feet, the family has become more terrified because the water had come within 3 feet of their house, and there was no help in sight. As the water began to gush around them, they looked out helplessly hoping that their home would hold til help arrived. Finally, after 15 hours, help arrived and their family was evacuated and brought to Municipal Evacuation Center in Lala where they stayed there for a night.
"Namatay ang uban nga pato ug manok pero ang importante, luwas me" (I lost some of my ducks and chicken but what's more important is we are safe" she discloses.
Her family returned to their home but this time, the house is now less than 10 meters from the bank because river bank had eroded during flood.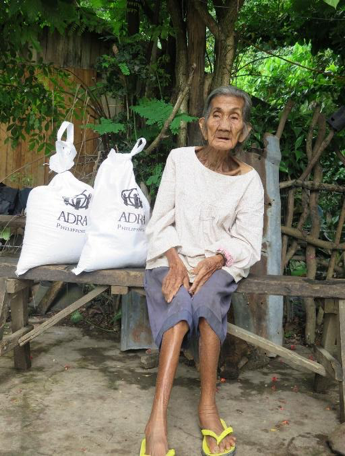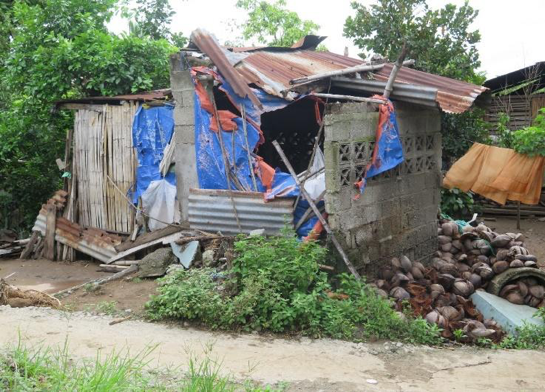 Lola (grandmother) Belen Mahilum is a 90-year old petite woman living alone in Butadon, Kapatagan. She has no source of income and is too old to work, but kind-hearted people in the neighborhood had come together to sustain from day to day. Her daughters, who have migrated to other places and had families of their own, had abandoned her. When the relentless rain began, Belen began to worry. "Nahadlok kayo ko, ang tubig nag ulbo uban ang lapok, nisulod na sa balay" (I was so afraid because the was flood had already began to enter my house). 
People were shouting at her to get out of the house but she couldn't withstand the strong current. Her neighbors had to carry her out of the house to secure her safety. 
"Naguba na akong balay ug puno sa lapok. Dili na nako kaya limpyohan pero pasalamat ko kay gipapuyo ko sa akong siling ug gapasalamat ko nga inyo kong gihatagan ug hinabang", (my house is now damaged, muds is everywhere and I can't clean it. But I am grateful that my neighbor has taken me in and I am thankful that you give me some help), said the teary-eyed Lola Belen.
She is now living with her neighbor who offered her their home.
Other Photos: