First steps can often be the hardest, but that wasn't the case for ADRA Philippines' emergency response operations in the municipality of San Francisco, Quezon. Within three days of Typhoon Nock-Ten's passage through the provinces south of Manila, ADRA had teams on the ground to distribute shelter repair kits to families whose homes had been destroyed. Typhoon Nock-Ten, known locally as Nina, battered Quezon on December 26, cutting off power in nine towns and prompting the evacuation of more than 10,000 people.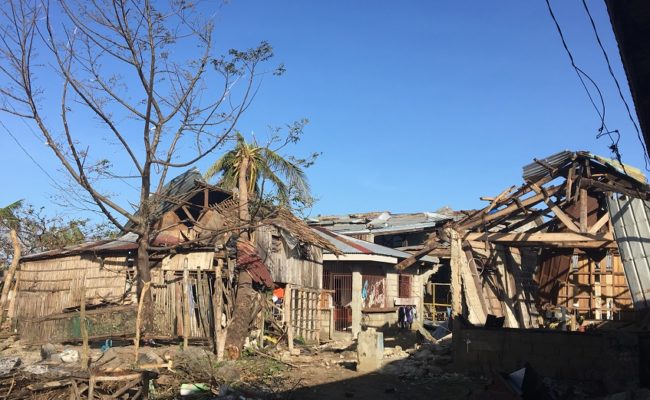 Through joint operations with the Adventist Community Services' South Luzon Mission, the Department of Social Welfare and Development (DSWD), and municipal officials, ADRA distributed a total of 300 shelter kits for beneficiaries coming from five barangays. Recipients were chosen based on the municipality's list of totally damaged homes, which ADRA's teams screened and validated through on-site inspections.
"The LGU also moved fairly quickly," adds Moises Musico, the emergency response coordinator. "They had already purchased yero(roofing material) and plywood. When we were distributing shelter kits, they were also starting to give these materials out."
The challenge of recovery, however, doesn't stop there. While the residents of San Francisco have begun rebuilding their homes, Moises says their livelihoods aren't as easily restored.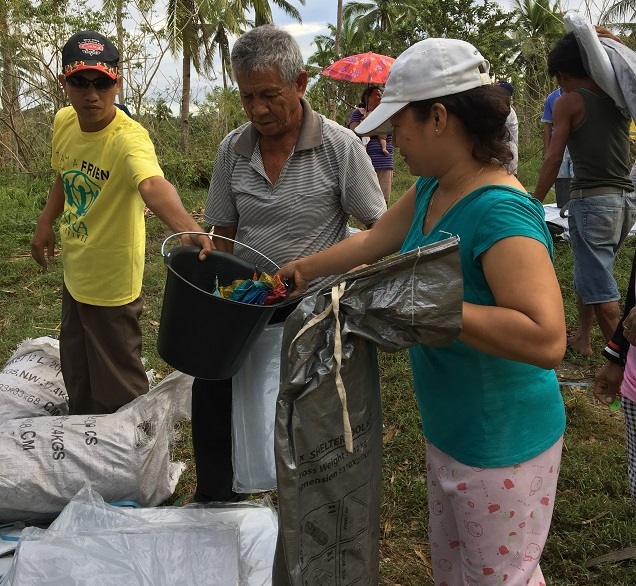 "A lot of the residents I talked to said they probably won't start feeling the true impact of the typhoon until a month," Moises says. "All of the banana plants have suffered damage, and that's the backbone of their livelihood. Lots of coconut trees have also been devastated."
Agriculture has borne the brunt of Typhoon Nina's effects. Of the Php 5 billion worth of damages caused by the typhoon across three regions, over Php 4 billion are from losses in agricultural resources and facilities. Moises notes that affected banana crops will take several months to recover, while coconut trees will take up to a year. As San Francisco's residents take the first steps to rebuilding their lives, ADRA Philippines joins government units such as the Department of Agriculture in looking for ways to restore the community's long-term stability and productivity. (Kate Loyola)