Running through rice fields with her three month old daughter in her arms, getting away from the falling coconut trees as they succumbed to the ravaging winds of Typhoon Haiyan, Nelia Perez only worried about getting to safety. Yet once she was safe, her mind was already at work thinking how they would recover from the devastation.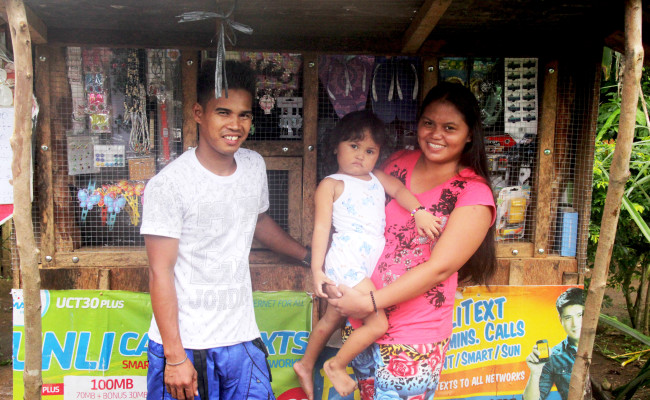 Only 20 years old at the time, Nelia was already an entrepreneur before the storm. By selling ready to wear articles (RTWs) and providing cellphone load services, she complemented her husband's livelihood in order to provide a better life for their family. Her husband, only two years her elder, always worked as a motorcycle driver, which provided enough for their family yet she knew she could do more.
Nelia analyzed the situation in her community and saw that many people were buying cellphones, but that they had to go all the way to town proper to be able to load their prepaid sim cards. She also realized that sandals, clothes, power banks and other things were not available in their remote barangay; so she gathered some funds and started her little business. Nelia had a dream as well, she knew many of her neighbors had poultry, hogs and goats, she saw that there was a market for a feed business.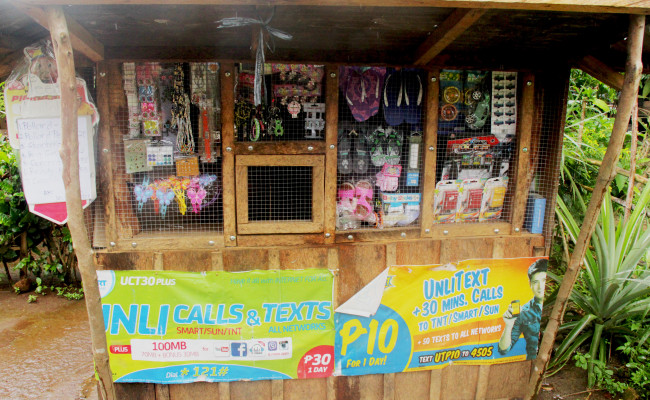 She has always been one step ahead, running forward when opportunity presented itself. One might argue that she didn't need ADRA's help to conquer her dreams, she was on the right track anyhow but she recognizes the importance of the ERL project in her development. She says that "thanks to ADRA I have developed my business skills, I now have the resources to continue growing and taking advantage of the situations that are around me. My original dream was to have a feed business, now I can make it a reality".
Super Typhoon crippled many people's economic capacities, destroying livelihoods and driving people into deeper poverty than before. As Nelia saw everyone around her suffer from the aftermath of the storm, even being affected herself, she was already looking at how she could help her community and her family. She embodies the resiliency of the Filipino, who even in times of despair and disaster, always stay strong and continue to rebuild themselves.
She was selected as community leader for the ERL Project and she has taken her position seriously. She learnt how to do all the financial records for her business to the point that now she mentors all the other community partners in her barangay who don't know how to fill in the balance sheets. "Sooner or later ADRA is going to leave, it's up to us to continue recovering. We must take what we learnt and put it to practice, some people have trouble with the bookkeeping but I can help them".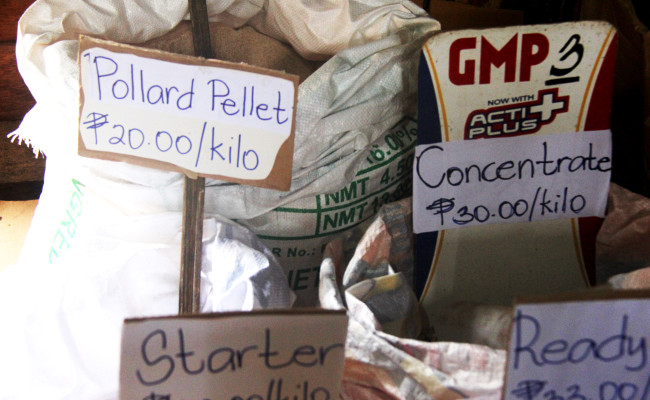 The ERL found a formidable partner, one who runs the show when the team is not present. One who runs from house to house calling everyone to come to the meetings and helping those who are struggling with the income generating activities. She just keeps running, helping the ERL be successful in its recovery efforts in this area.
As the project nears the finish line, one thing is for certain, Nelia won't stop there. She will continue to run towards success and growth, taking every opportunity that comes her way to better the lifestyle of her family, and helping her community recover and develop even more. She plans to send her daughter to a private school, she dreams of having a store in the town proper and she hopes to be able to return to school to get a four year degree. There is no doubting Nelia will find a way to accomplish all that she sets out to do, after all she has been running with her opportunities all along.