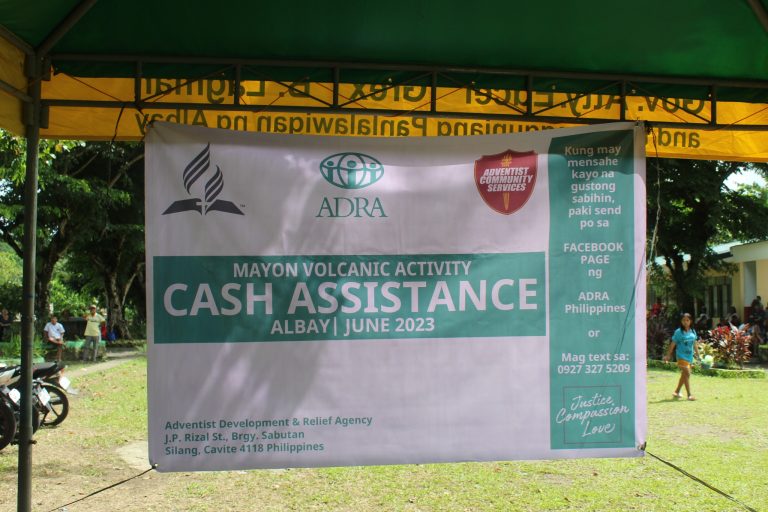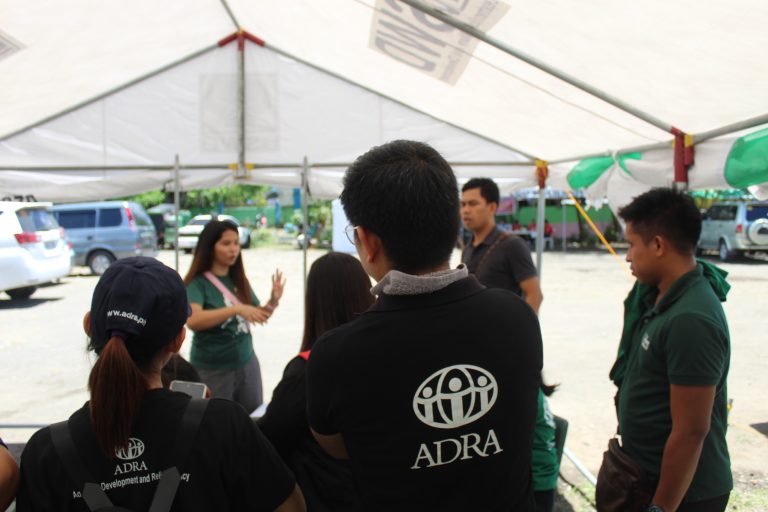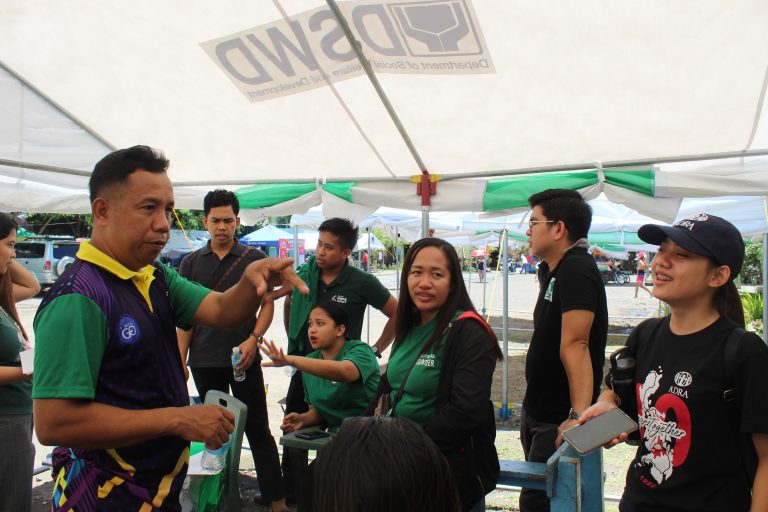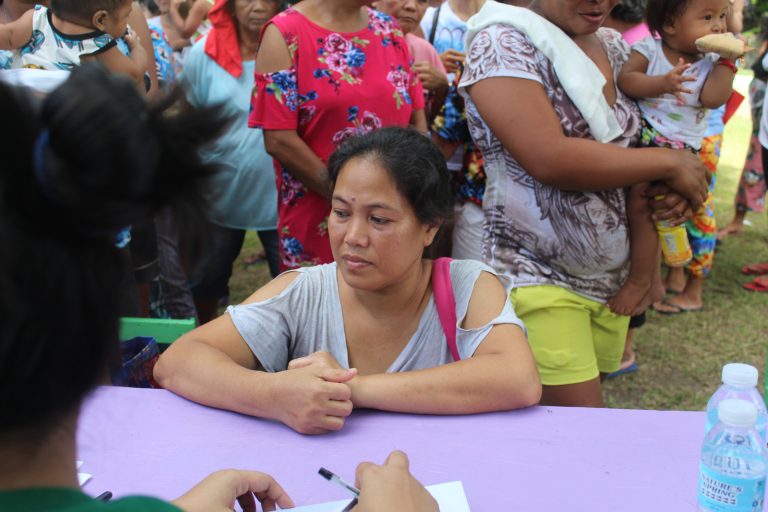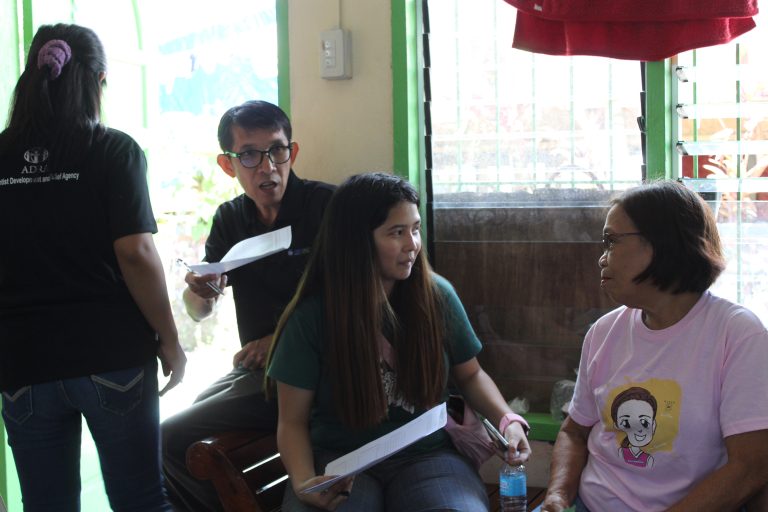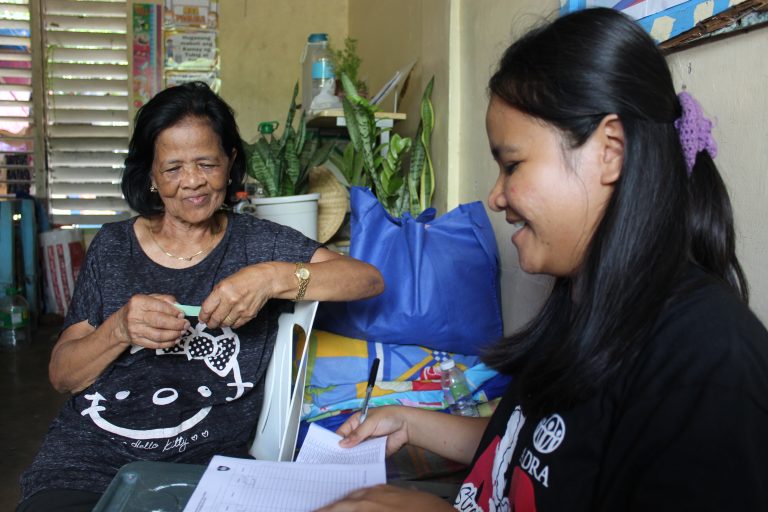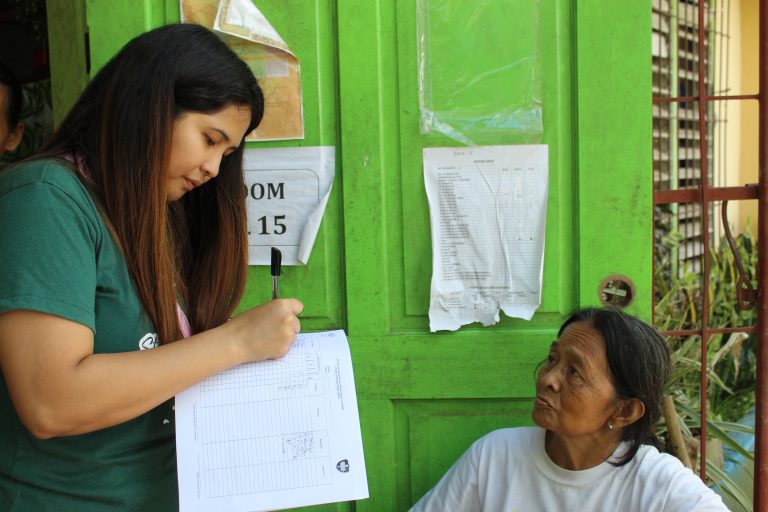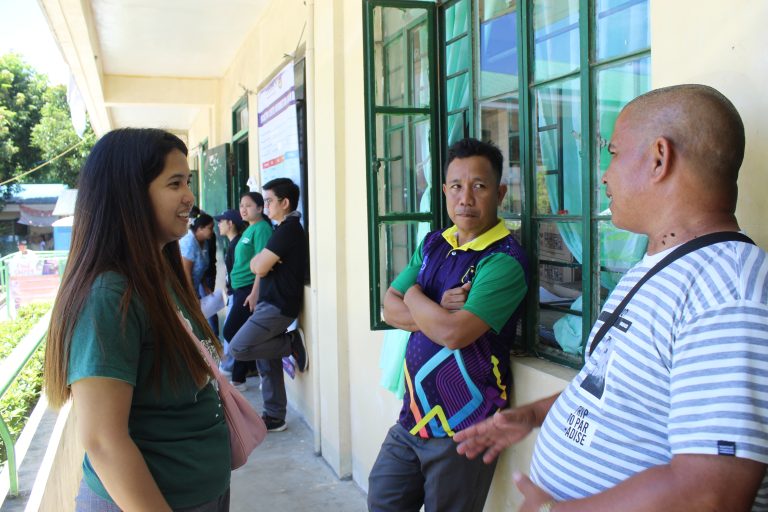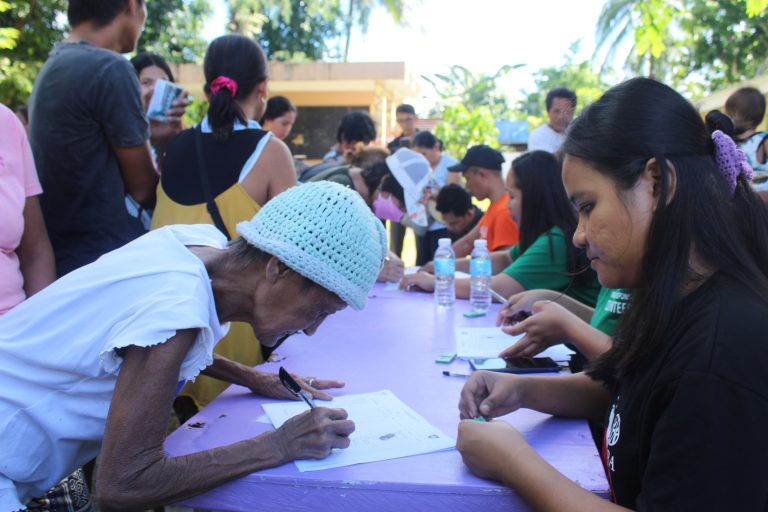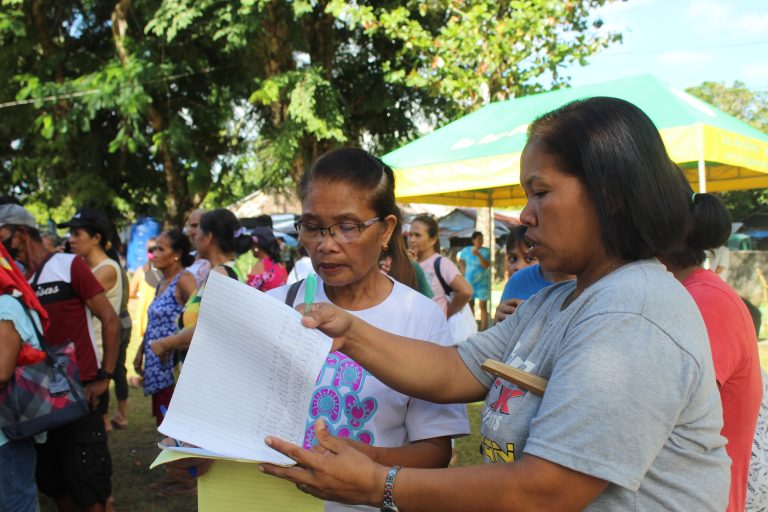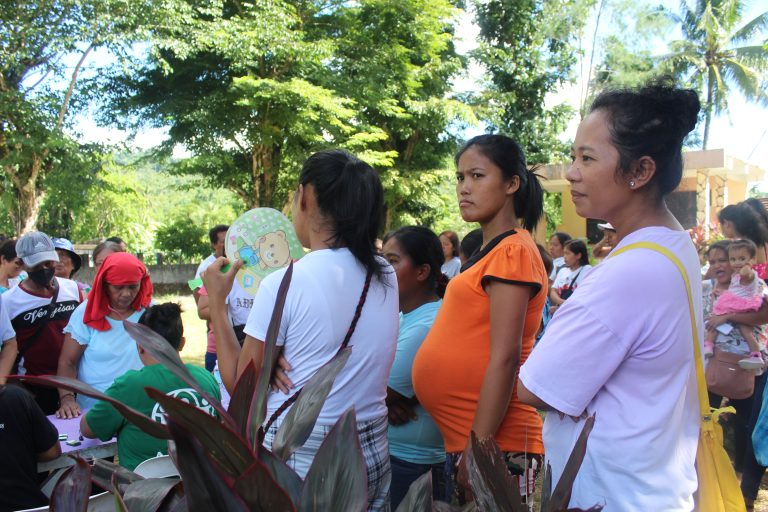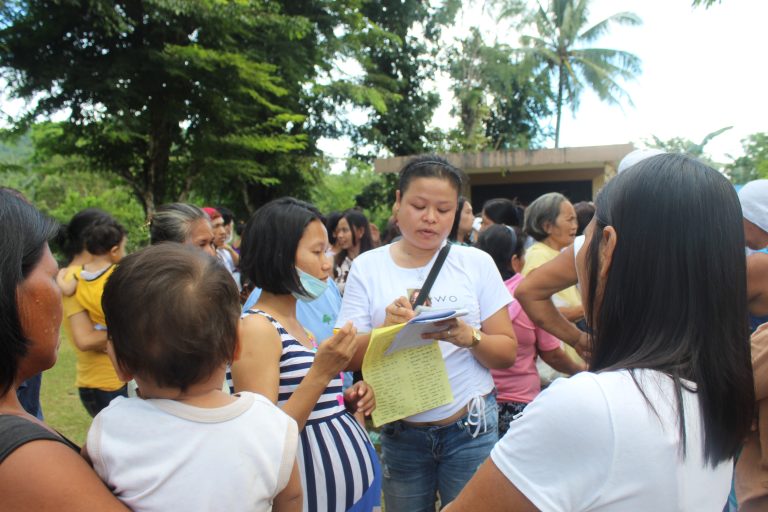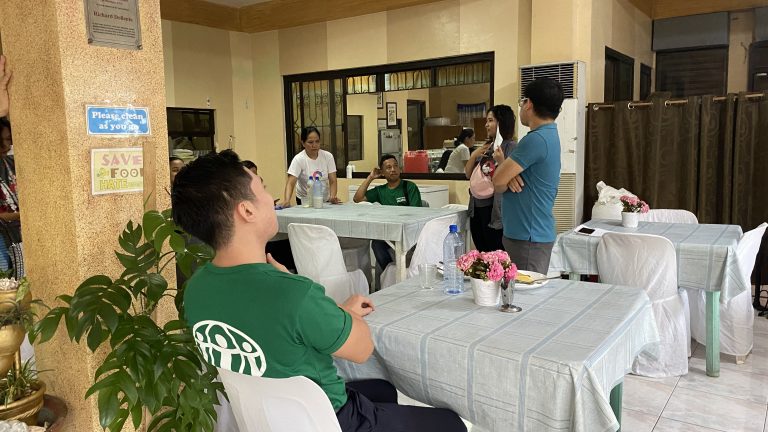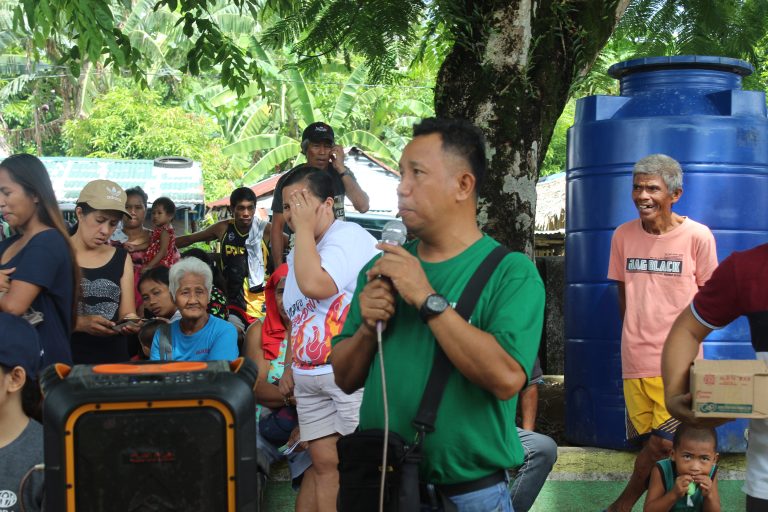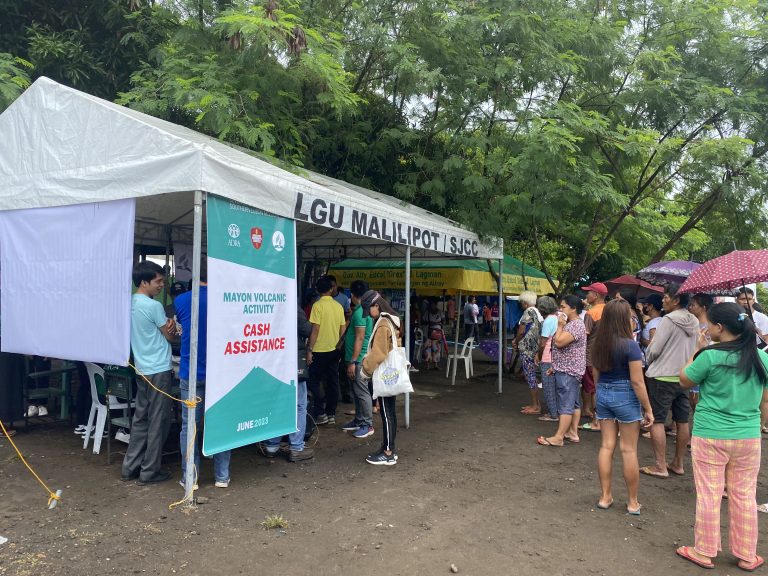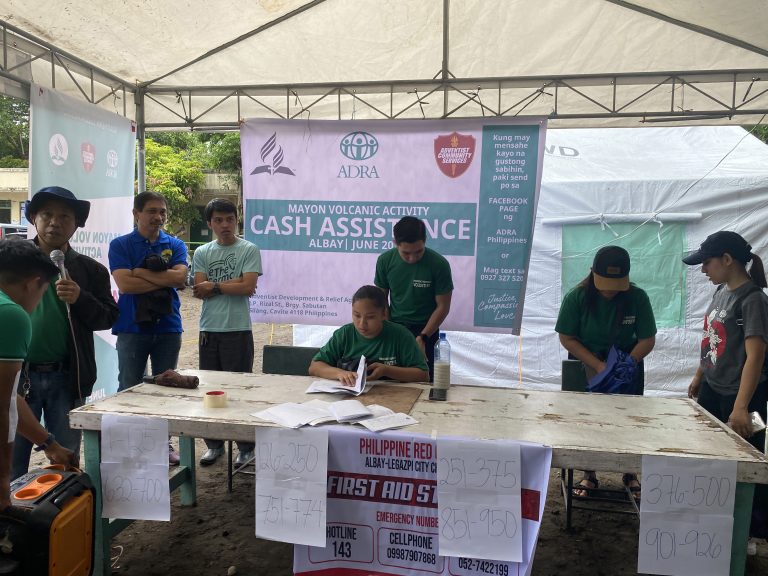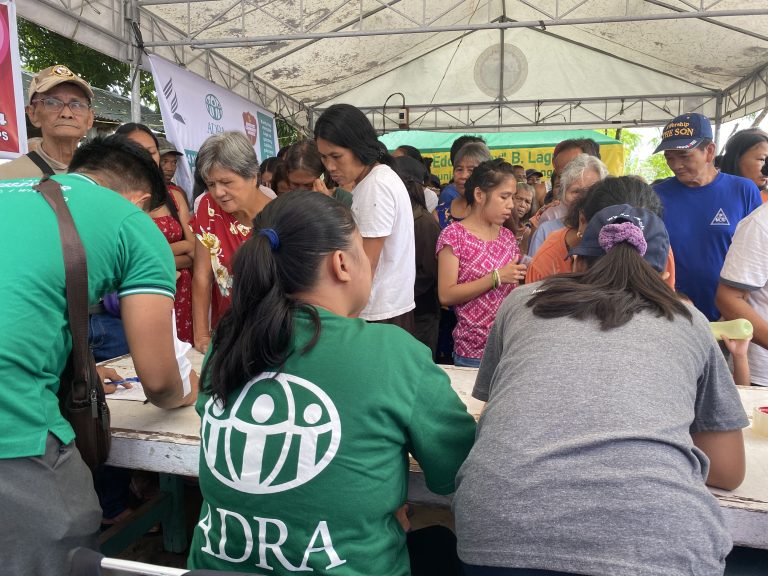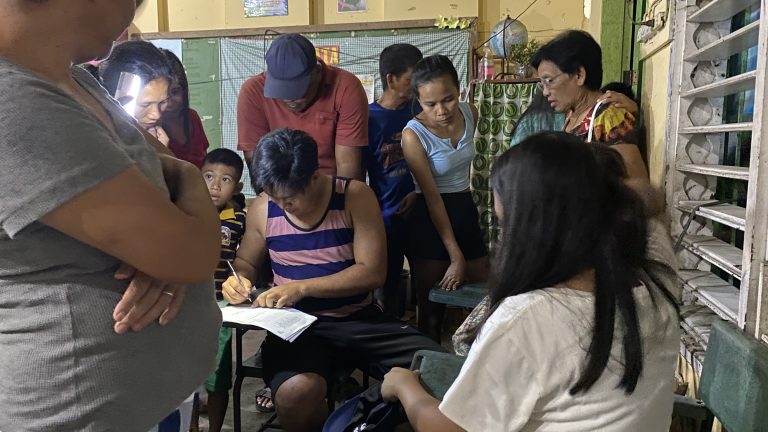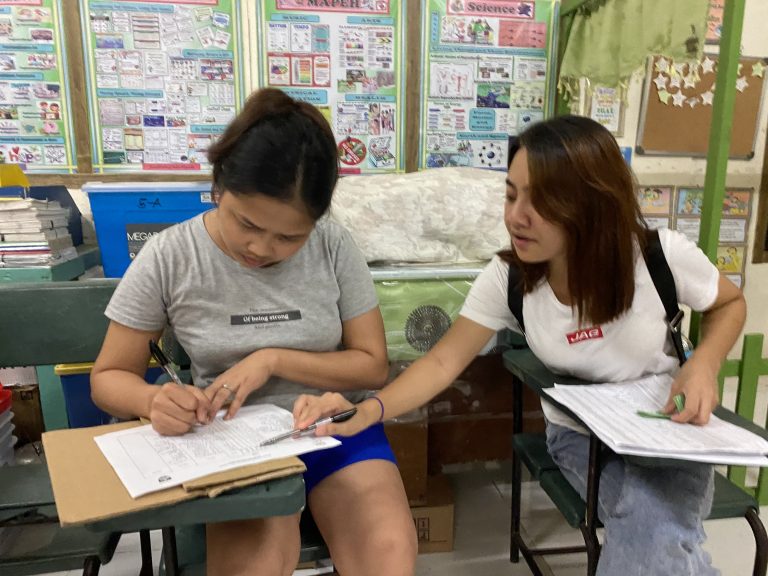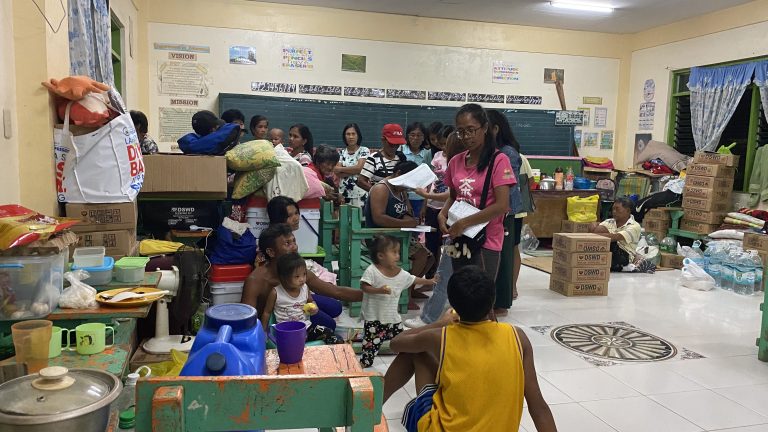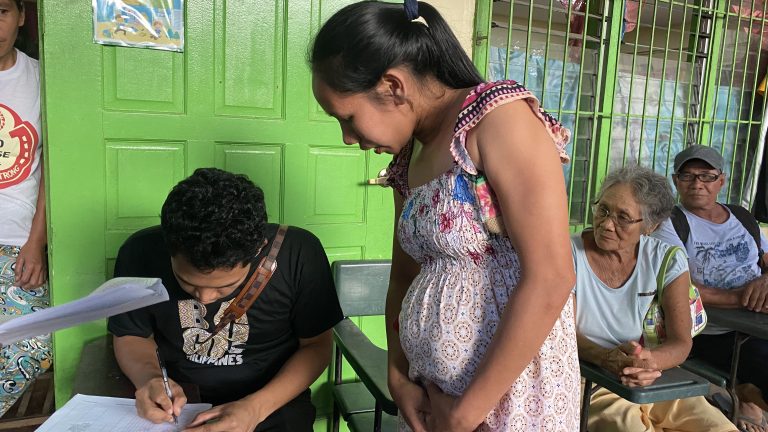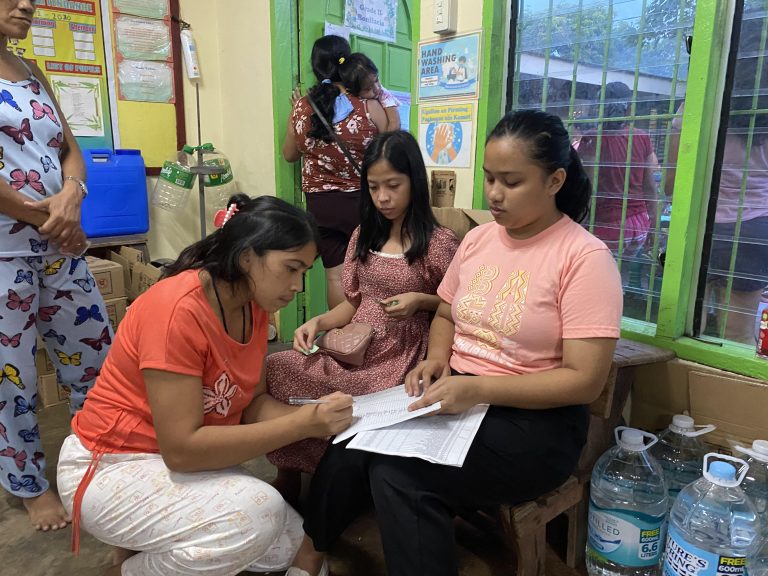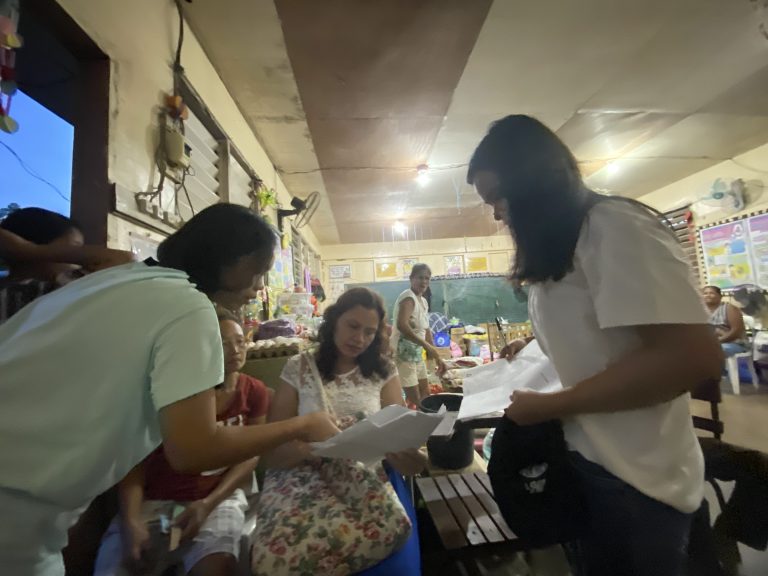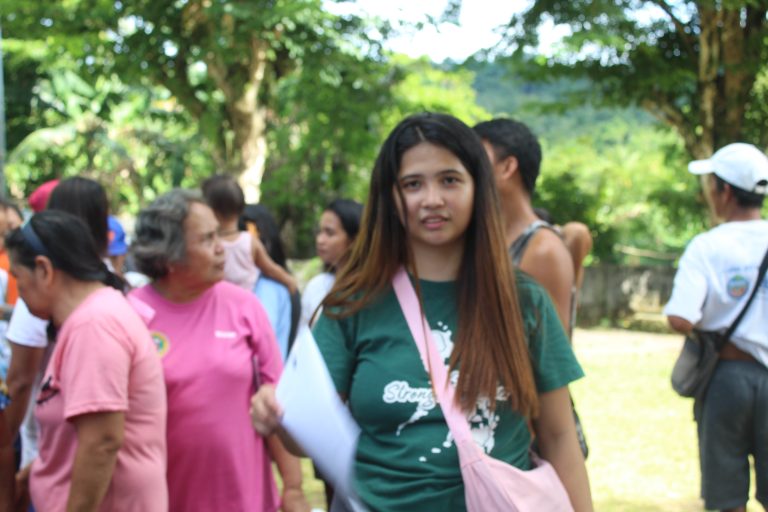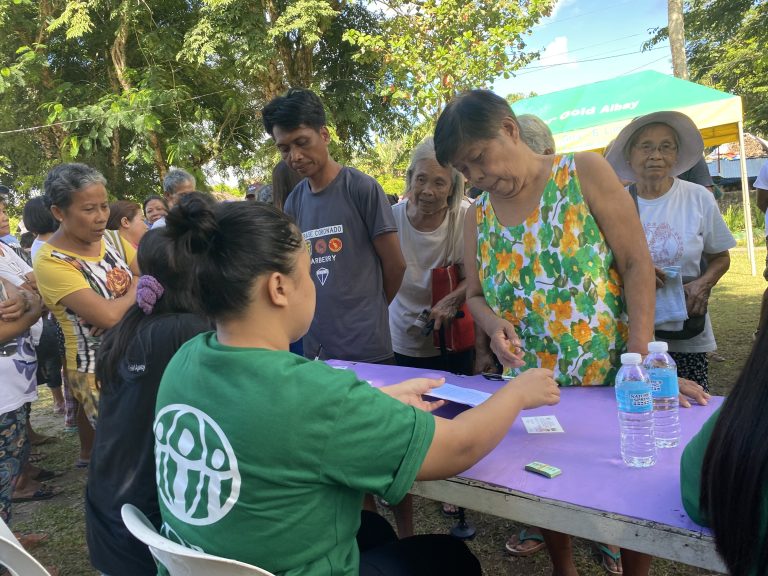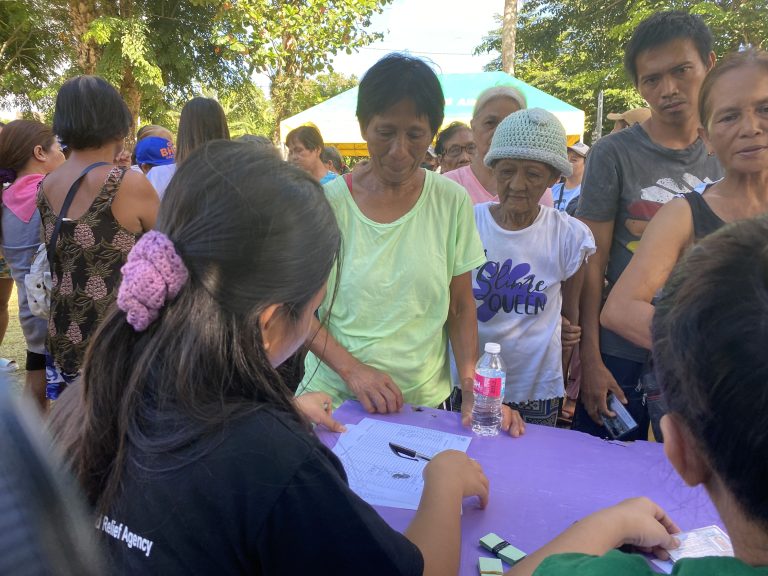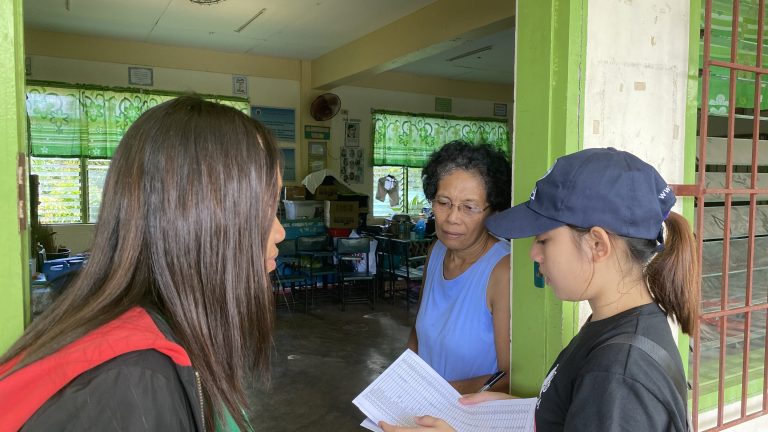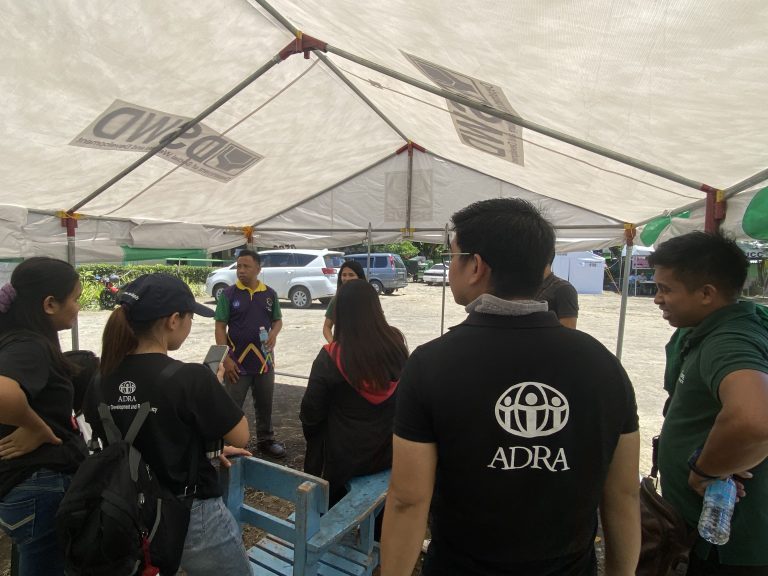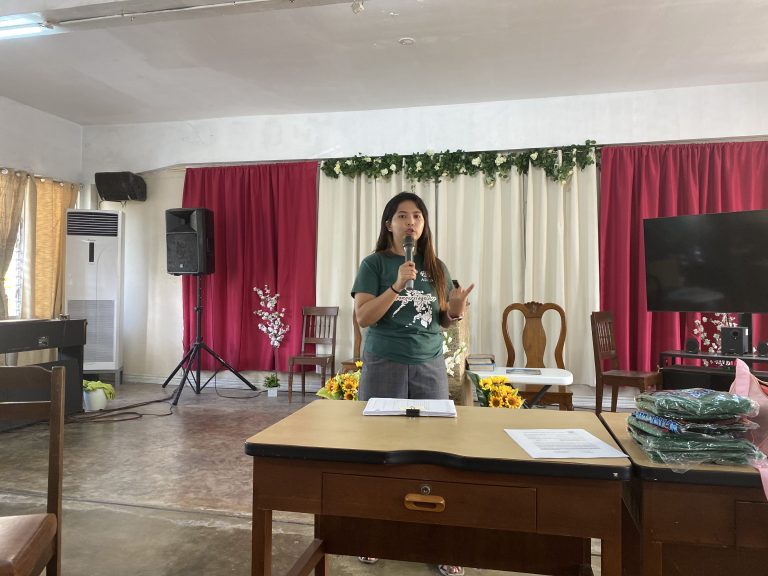 On June 22-26, 2023, the ADRA team at Silang, Cavite, with their 4 interns and the ADRA team designated at Bicol Region joined hands together in delivering emergency response in Albay. 950 households shared between the barangays of Malilipot and San Andres were able to receive aid, through cash assistance, especially to the households with vulnerable members such as PWDs, pregnant women and lactating women, single parents, and senior citizens in evacuation centers of San Jose and San Andres Elementary School. Some of the individuals that were interviewed by the ADRA's development communication interns stated that their situation in the evacuation center is hard compared to their houses but they have to endure it because, after all, it is all for their safety. Residents say that they might be waiting for three months before they can go back to their regular living as Mayon's activity remains unpredictable.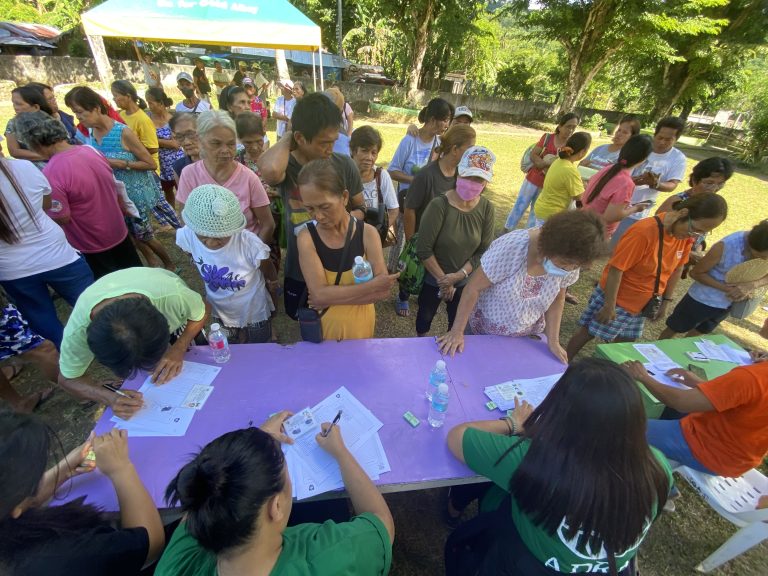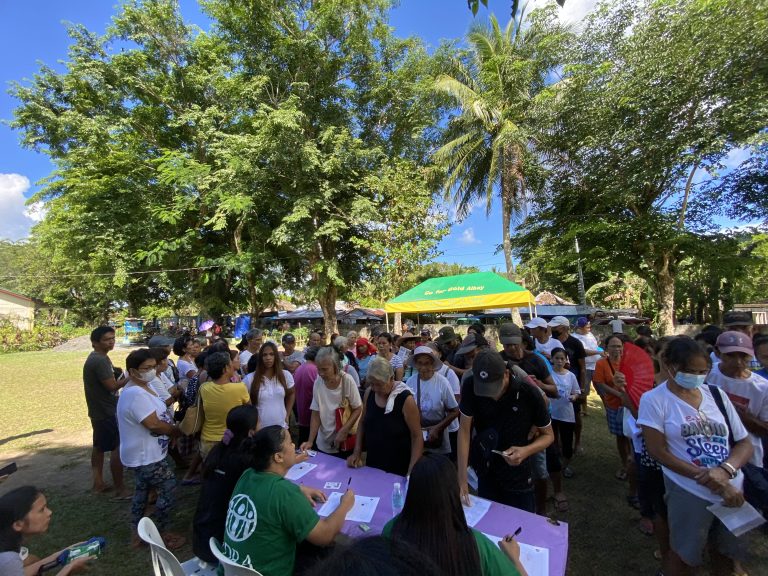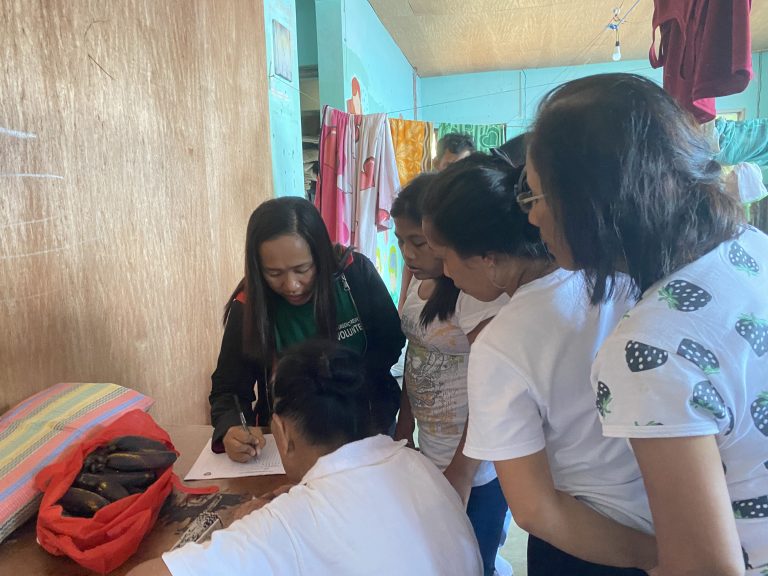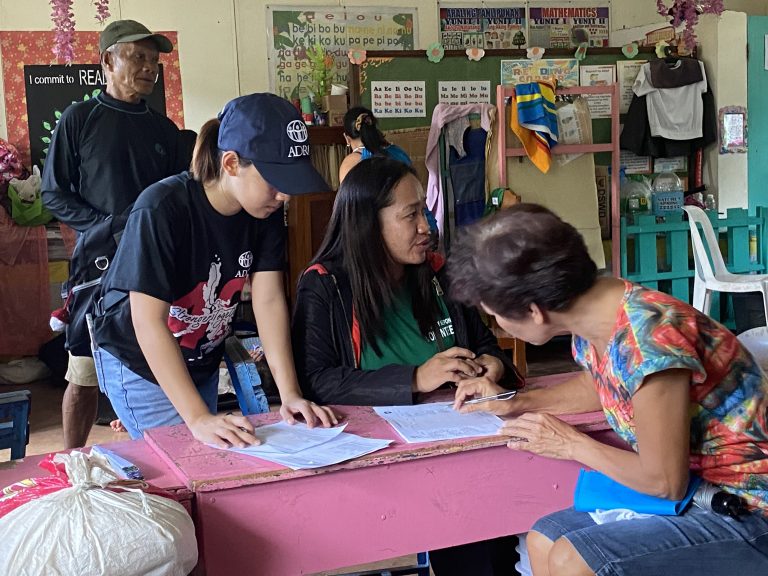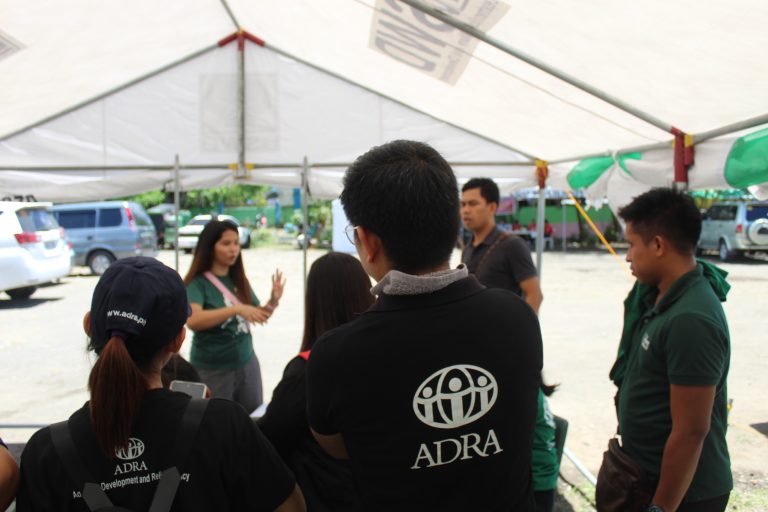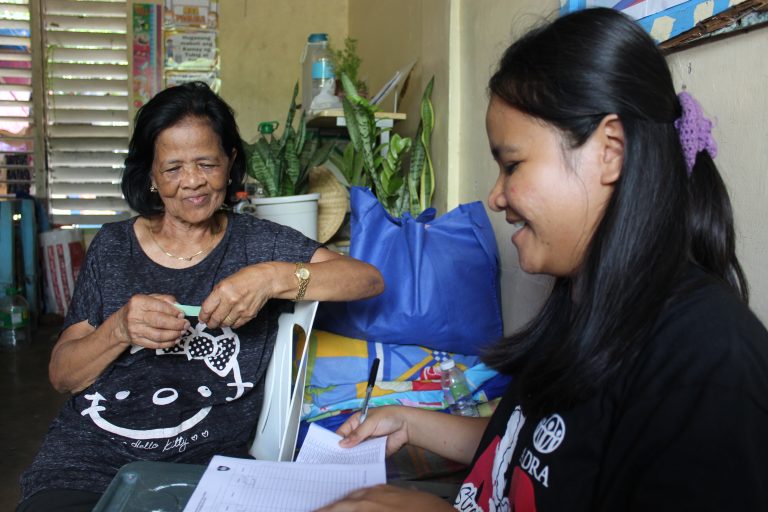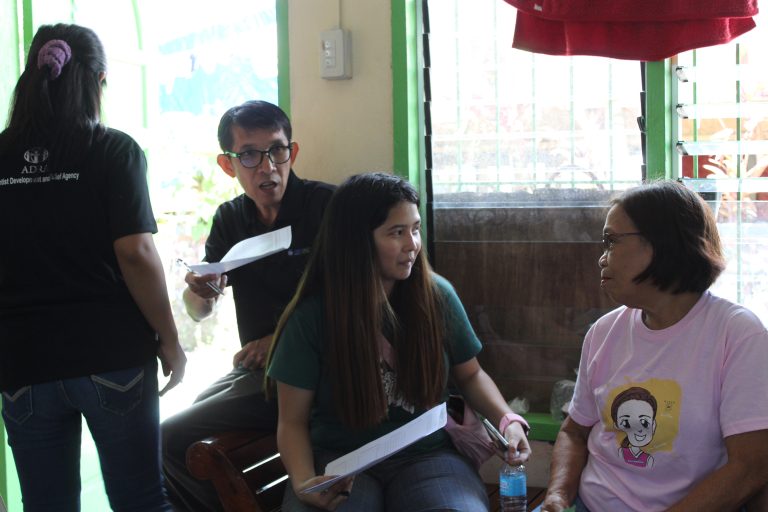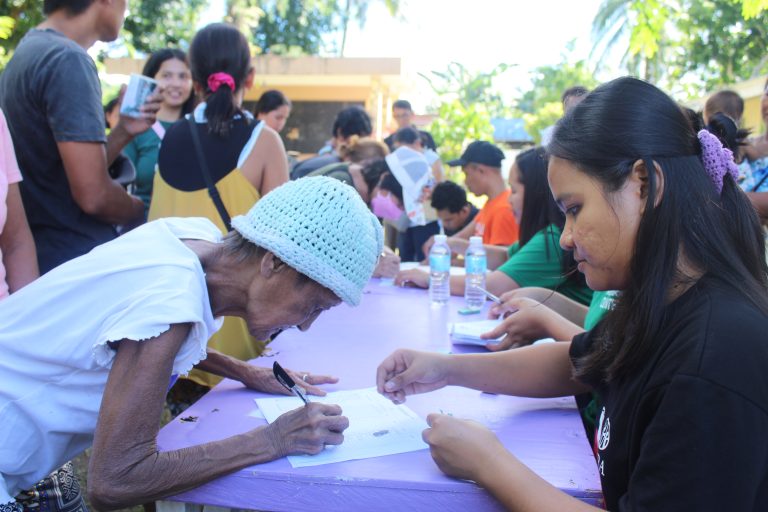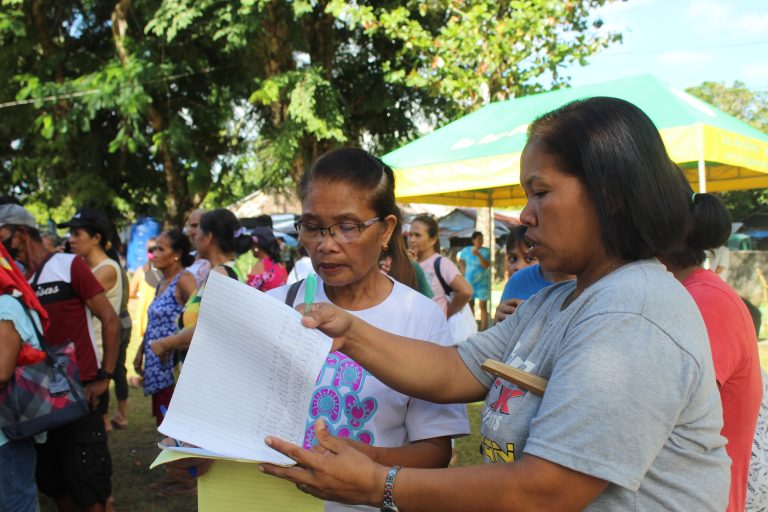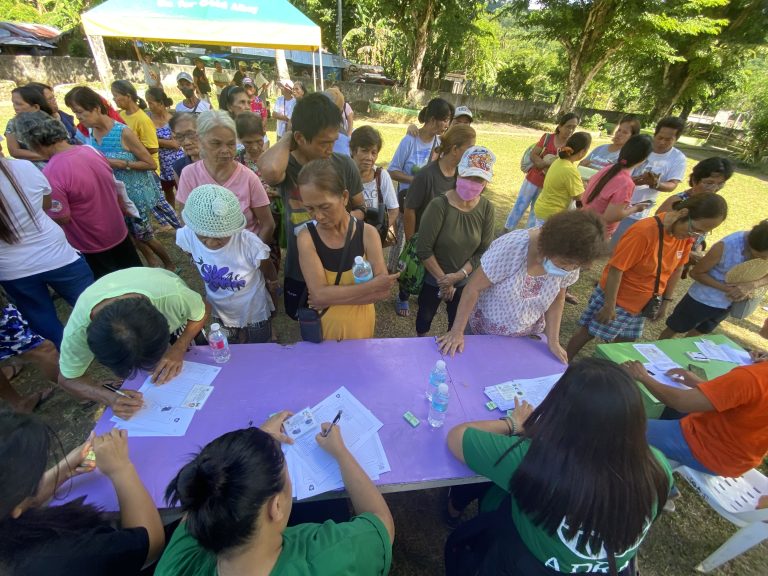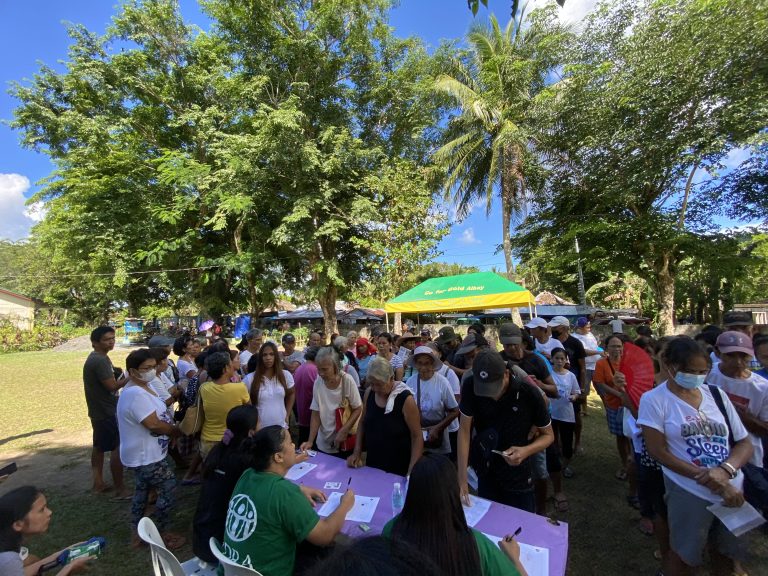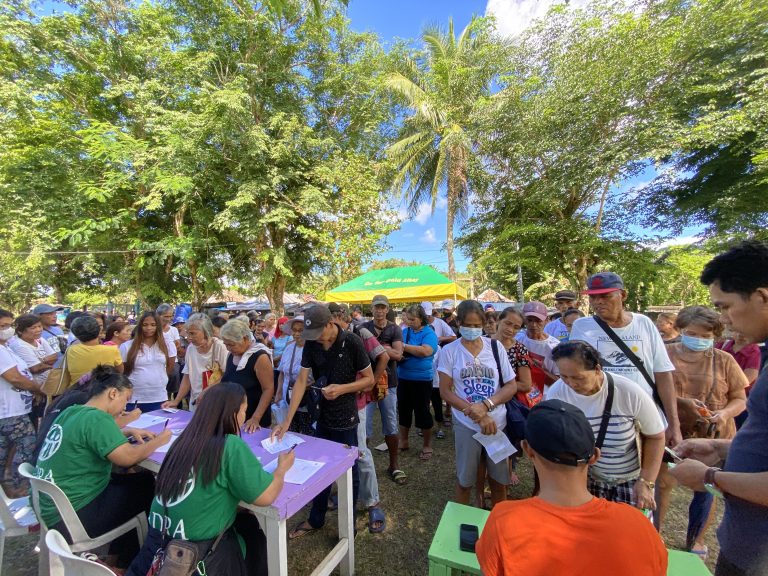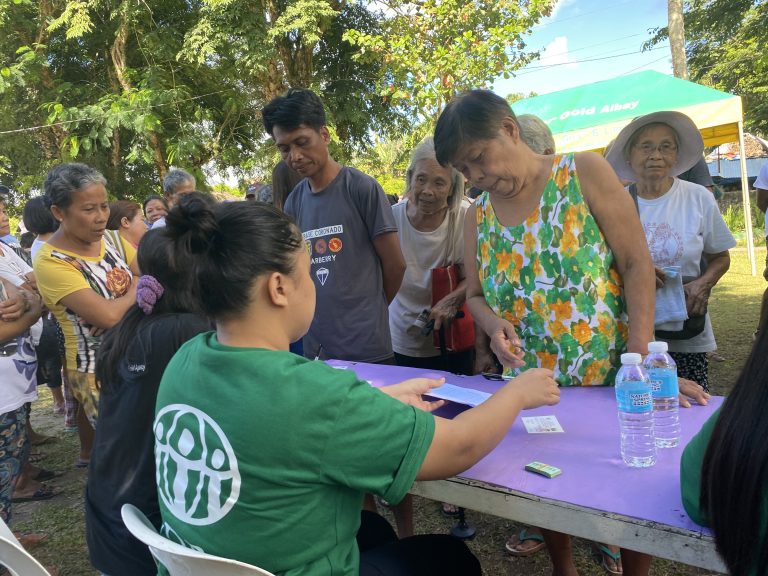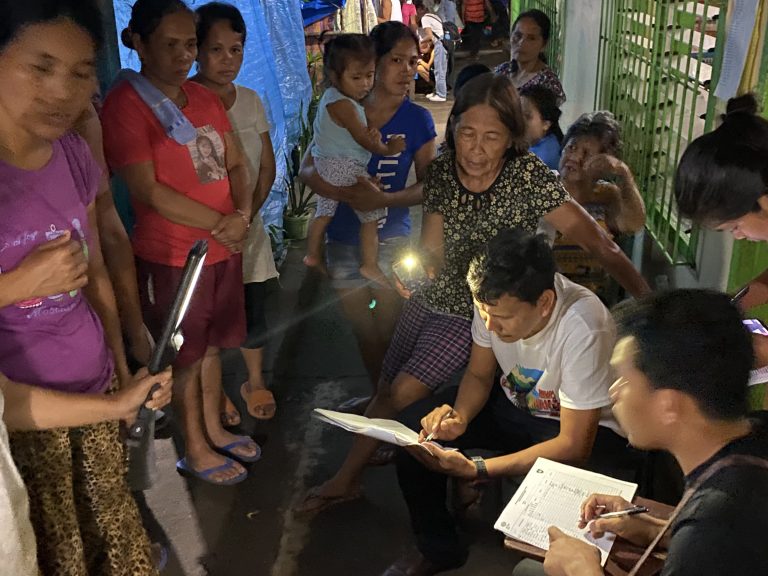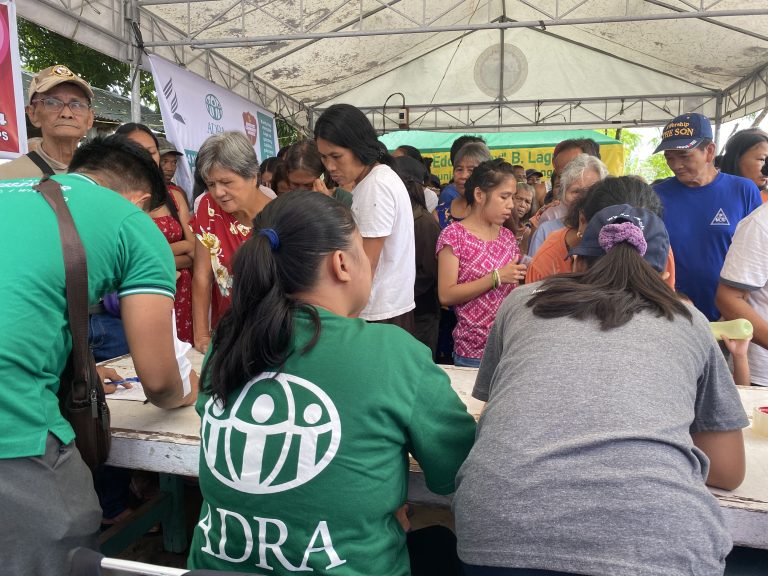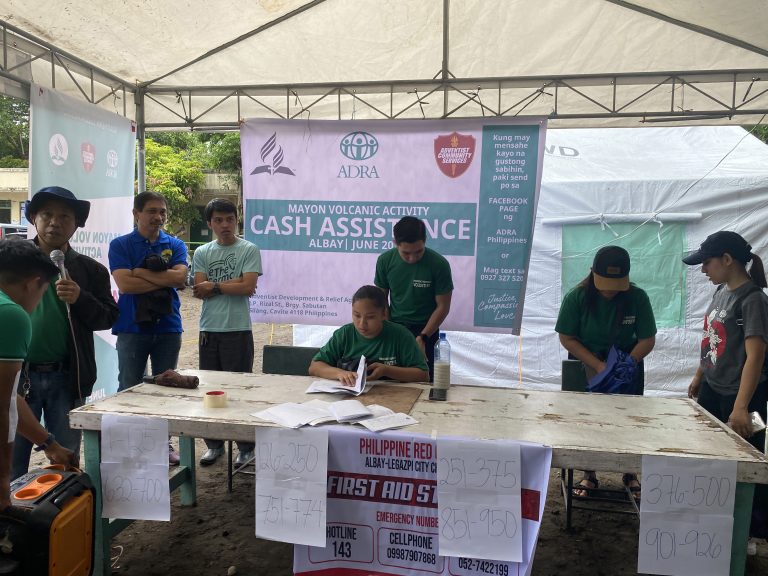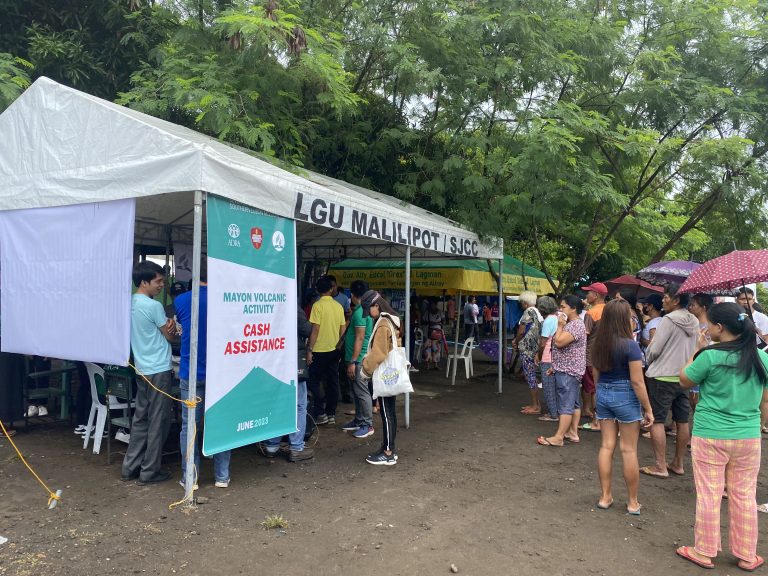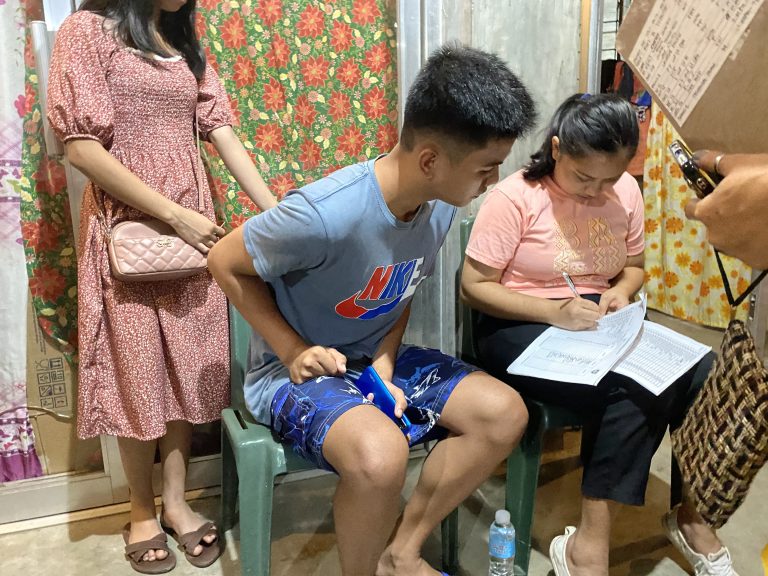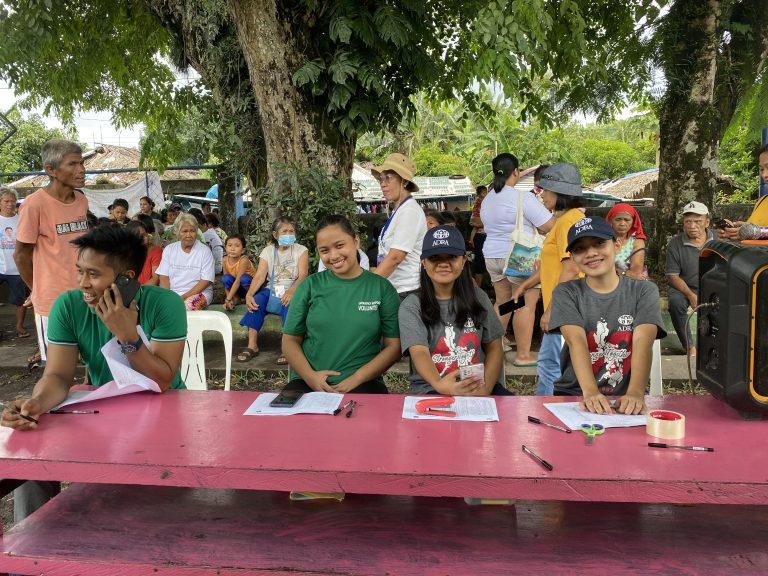 In spite of their saddening situation, the people still managed to show their thanks and hopeful smile showing their courage and bravery despite the frightening Mount Mayon threatening to explode. ADRA's purpose is to serve humanity so that all may live as God intended. we believe that it is not just ADRA but everyone as well can carry the purpose of helping and serving humanity for a better cause. Many people are searching and looking for God's miracle, hence, by becoming that miracle God has delivered to them, you can help them to move forward even if it is very hard to keep going when life suddenly turns into shambles.
ADRA is always open for donations to continue the stream of help to the affected families. We do not know when and what will Mount Mayon can bring to these people but with your help, you can assure them that whatever happens, they are not fighting alone.