In coordination with ADRA Canada and in partnership with the Canadian Foodgrains Bank, ADRA Philippines officially launched its latest nutrition project called MASIGLAHI– "Maayos na Nutrisyon Para sa Masiglang Lahi" (Better Nutrition for Mothers and Children, Philippines) last July 31 in the municipality of Bato, Leyte.
The launch was the highlight of the culmination program of the month-long celebration of the Nutrition Month in Bato.
Local government leaders, health workers and nutrition scholars of the municipality– led by the Sangguniang Bayan Member and Chairman of the Committee on Health and Nutrition Ms. Marissa Rojas– were in attendance.
Students, teachers and representatives of other non-government organizations were also present at the event. Pastors from the Central Philippine Union and the East Visayan Conferences of the Seventh-day Adventist Church were also in attendance to show their support.
At the launch, Tom Pignon, ADRA Philippines' Program Director introduced the organization, ADRA's different projects and how ADRA works. The MASIGLAHI project was discussed by Project Manager Edelene Eunice de Guia.
Within the 3-year project duration, MASIGLAHI aims to reduce acute and chronic malnutrition among children within their first 1,000 days to prevent the irreversible effects of acute malnutrition.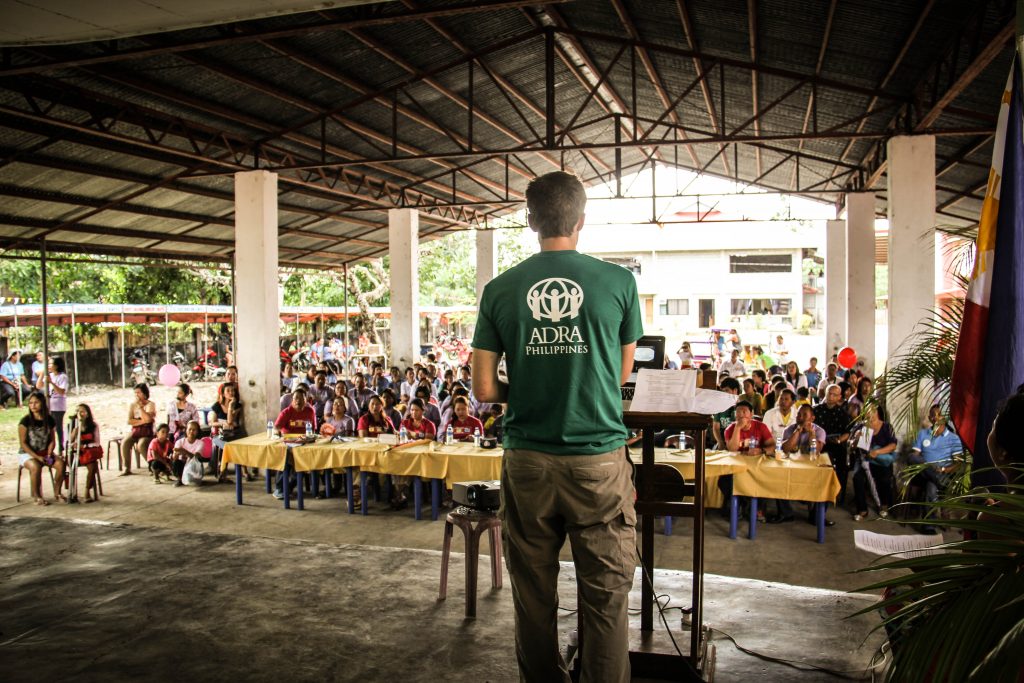 In carrying out its objectives, the project will implement key activities such as community-based and managed positive deviance/hearth sessions; training of trainers for health and nutrition volunteers; referrals, support and follow-up visits for children with acute malnutrition who suffer complications; and advocacy initiatives to improve the municipal and barangay health system.