Already a week ago, the wrath of the great fire that razed Barangay Kalayaan in Pasay City is still evident. A whiff of smoke permeates the air, heaps of soot can still be found around, and scraps of yeroand bakal are scattered everywhere.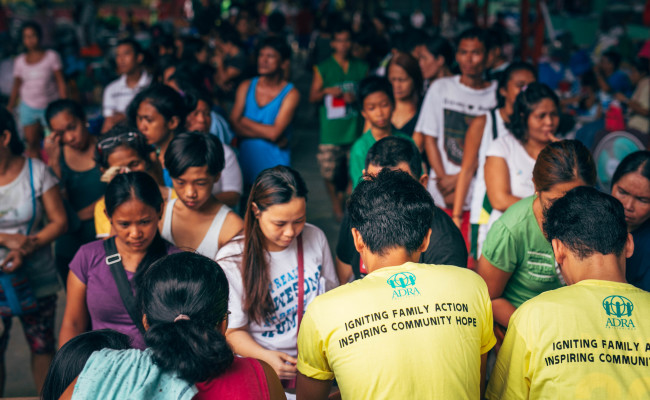 Many of the affected residents have yet to find a place to stay, meanwhile a gymnasium in their barangay serves as their evacuation center.
The fire started around 10pm in the evening July 27, reaching Task Force Delta before being put out the next morning around 5 am. Hundreds of families were affected by the fire, losing most (if not all) of their possessions. ADRA Philippines brought these families some relief and hope in their time of need, giving help to 499 families (1,029 individuals). Each family was given a Kitchen Kit, which contains a casserole, a cooking pot, a frying pan, a ladle, a knife, five sets of spoons and forks, five bowls, five plates, and a bucket.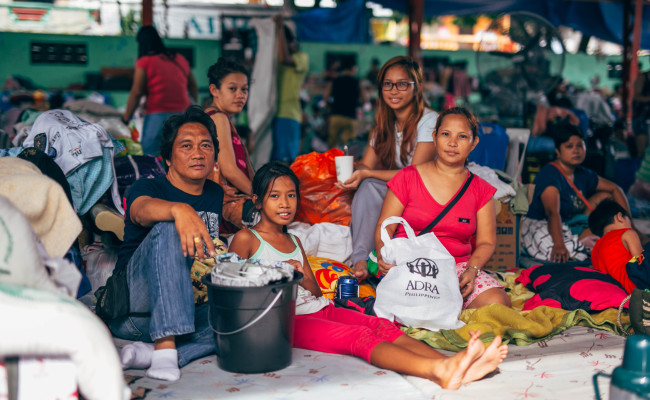 Rosaline Mendoza, 28, was one of beneficiaries who shared her experience. It was around 10 in the evening; she was about to go to sleep when the fire broke out. In a rush to escape the impending danger, Rosaline was only able to save her children (7yr old & 1 month old), and a plastic box containing the baby's basic needs. Aside from that, there was nothing else left for them in their house—everything burned to ashes. Her husband's contract as a construction worker ends this month; after that, they still have no idea how they will secure a livelihood. She is thankful that ADRA was able to provide some of their needs.
Eulalio Basibas, a 62-year-old man, was also a fire victim. Living alone, he works just to be able to provide for his daily needs. On the night of the fire, he was, as usual, out selling balut. Because he was away, he was saved from the fire. On the other hand, he was unable to save his belongings. He only has the clothes he was wearing that day.
According to many of the fire victims, the fire started because of a candle was left burning in one of the houses in their area. The woman who owned the house stepped out to buy milk for her child, leaving the candle still burning. Without anyone else inside the house except for her sleeping children, no one was able to put out the candle, causing the fire.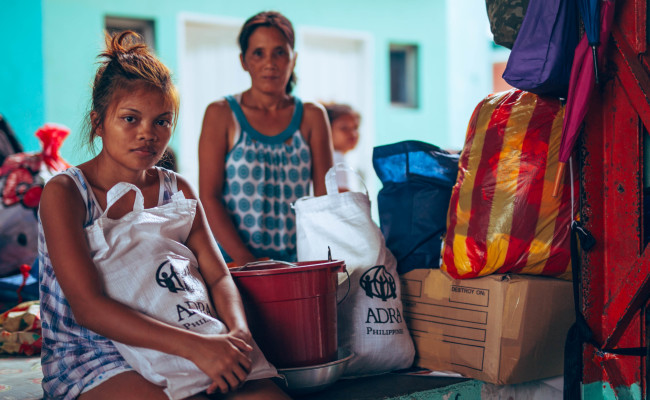 Despite their devastating experience, the fire victims display a very resilient spirit. The people were very thankful that ADRA came to help them. The smiles on their faces and laughter of the children show that they remain happy and hopeful because they are still alive after what happened. ACS members from Pasay Central Church and Kalayaan church volunteered and participated in the distribution.
Written by Michelle Anne Diamante