During the rainy season the Pulangui River threatens to overflow and put at risk the communities that thrive near its banks. The river is one of the major tributaries of the Rio Grande de Mindanao, an extensive river system in Mindanao.
As part of ADRA's disaster mitigation and climate change adaptation program, the agency through the NO RISK Project, in partnership with the Adventist Community Services (ACS), private organizations and the local government unit of Valencia City, planted 1,000 trees on the river bank in Brgy. Batangan on August 31st.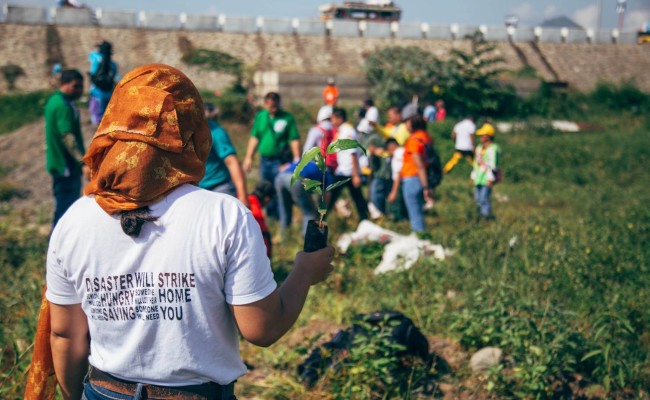 Students of the Valencia City Adventist Elementary School have been trained in disaster risk reduction through the Child-Led DRR component of the NO RISK Project. ADRA believes that their involvement in disaster mitigation activities gives focus on the role of children in creating disaster-resilient communities, and that is why their participation in this project was so important.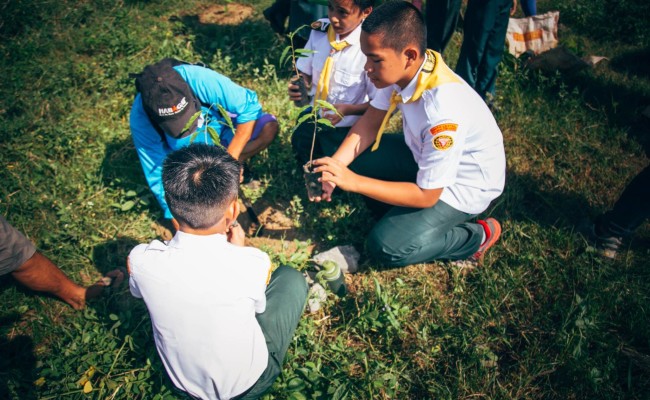 The activity is part of the public-private partnership engagements of ADRA and ACS in this region, and we are grateful for the support of the following organization that participated in the tree-planting:
Valencia City Adventist Elementary School
Adventist Medical Center – Valencia City
Kabalikat Radiocomm
Earth Society – Mountain View College
Adventist Messengers Rescue Association
Tabernacle of Praise Church
Roman Catholic Church
Bright Light Association
Green Valley Association
Golden Seven Association
SUMIFRU Philippines
LGU Valencia City
Women's Central Bukidnon Federation
ACS Pangantucan
ACS Bagon-taas
Tamay Lang Corporation
Batangan, Valencia City
We thank all the participants. Let's make Valencia City and the Philippines more resilient and better prepared to face disasters together.