The Philippines ranks third most disaster prone country in the world outside China and the USA. It is also the first most disaster prone developing nation.
It is located in the Pacific Ring of Fire and within the Typhoon Belt. An average of 20 typhoons frequent the country every year and at least 10 of them are very destructive. The whole population, more than 98 million Filipinos, is constantly at risk.
ADRA has been providing assistance to communities affected by various disasters and poverty with particular focus on the marginalized and most vulnerable. These include agriculture, livelihood disaster risk reduction (DRR), and economic development programs.
With the destruction brought by Typhoon Yolanda in November 2013, ADRA has already assisted more than 200,000 community members in typhoon affected regions of Eastern and Western Visayas with livelihood support, shelter, water, food, and capacity building trainings in building back better and DRR.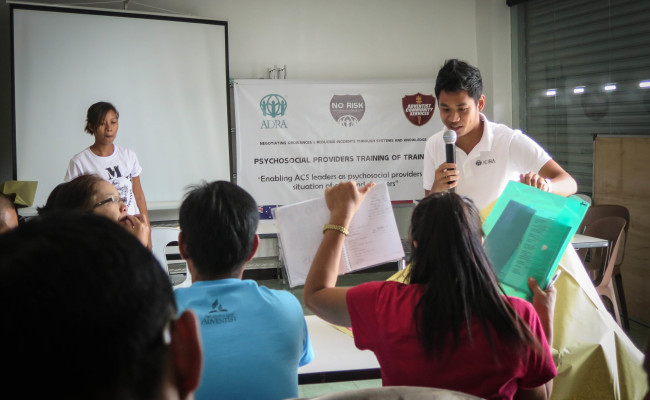 The wide presence of the Seventh-day Adventist Churches and ACS (Adventist Community Services) nationwide is key for community engagement. ACS implements several outreach programs within their communities. These include medical and dental missions, feeding programs, gift giving, health education among others.
In order to strengthen community resilience in disaster preparedness, response as well as psychosocial counseling to disaster-affected victims, ADRA believes that a partnership with ACS and SDA churches in disaster-prone areas is of great importance. Considering this opportunity, ADRA Philippines has developed and started implementing a two-year pilot disaster risk reduction project called "NO RISK: Negotiating Ordinances and Reducing Incidences through Systems and Knowledge."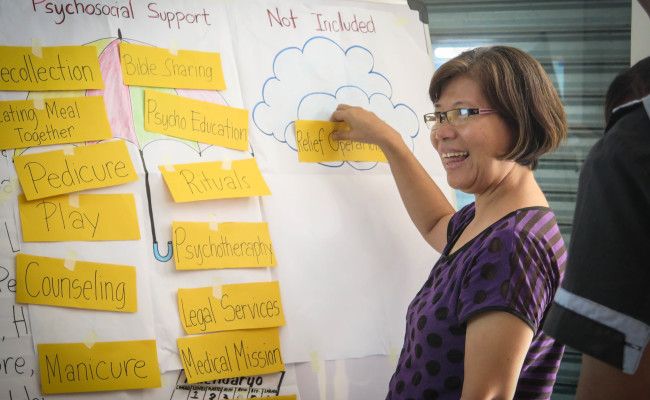 Using the Training of Trainors (TOT) approach, NO RISK aims to empower 300 ACS Leaders and their associates who will not only be church but community DRR leaders and mentors working in collaboration with local government unit (LGU) officials. The project covers three conferences in Central Luzon (CLC), Central Visayas (CVC), and North Central Mindanao (NCMC) and targets participants from SDA churches that are located in the most disaster prone regions and provinces and have experienced major disaster in the past two years.
Project Manager Mary Ann Belga explains, "This is the first time that we do a project something like this in the Philippines. I believe that we have an opportunity to strengthen our linkage with them."
ADRA Philippines Country Director Denison Grellmann shares that, "It is exciting to see our very own pastors become important leaders, not just spiritually, but also in terms of mobilizing their communities towards disaster preparedness. This pilot project envisions to increase community resilience to natural and human-made hazards at least in the three selected Philippines SDA Conferences.