When you sit and listen to the ladies of Barangay Calaanan and Pesa, all you hear is laughter and good spirits. Throughout their two-day on-the-job training, these women had smiles on their faces while they learned skills that could very well translate to an alternate livelihood that can bolster their family's income.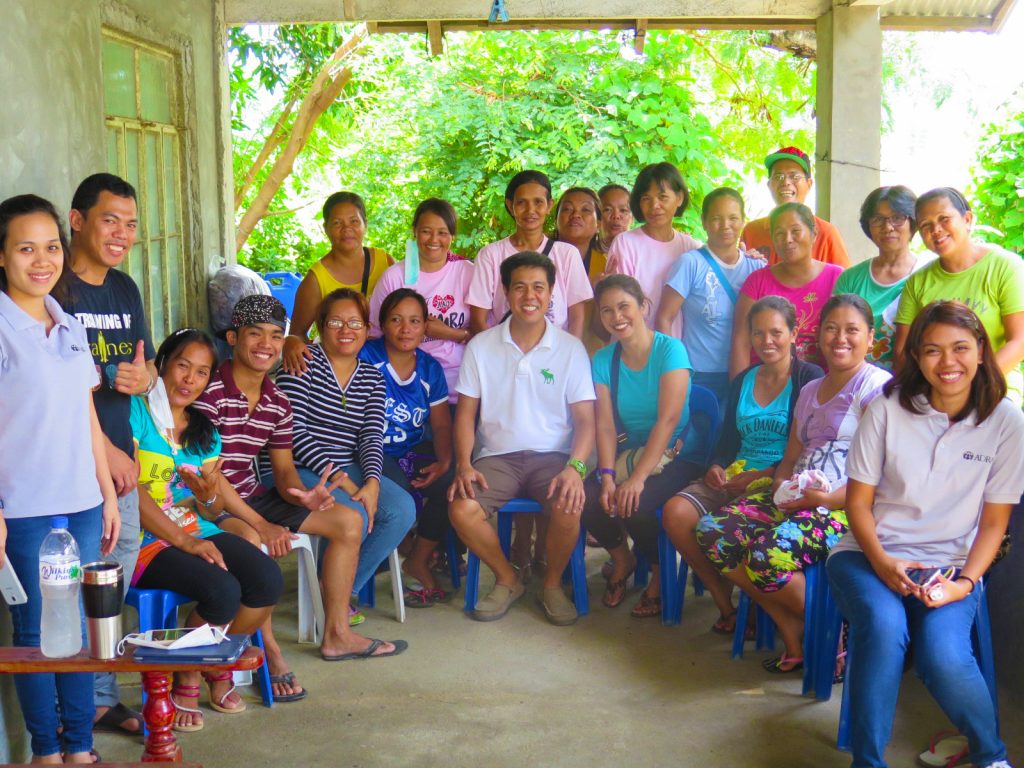 As they listened intently to the instructor, it was clear that they hoped the training could bring immediate change to their lives and strengthen their children's futures.
ADRA Philippines' No Risk Project, funded by ADRA International, is focused on Disaster Risk Reduction (DRR). The project works hand-in-hand with Adventist Community Services (ACS) to make communities more resilient and better prepared to face natural disasters and economic hardships. That's why the No Risk Project trains community partners in alternative livelihoods to strengthen and diversify family income. Vulnerable families are generally harder struck by typhoons and other natural disasters, and they're often driven deeper into poverty due to the ensuing economic instability.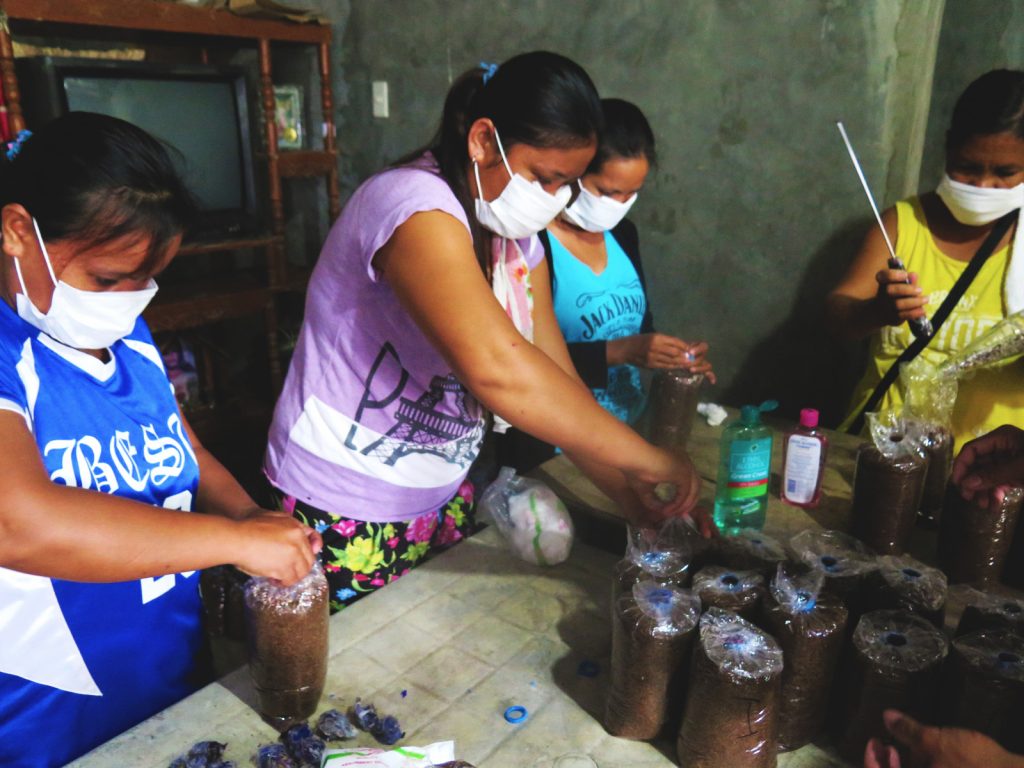 In the Municipality of Bongabon, the project's community partners learned mushroom harvesting. This activity requires a lot of preparation and attention; hygiene and sterilization are a must. Teamwork is fundamental for this process to be successful: in terms of production rate and quantities, a lot more can be achieved by working together, and so our partners did. The two-day preparation process is long and arduous, but after 8 weeks, they'll harvest their first full batch of mushrooms.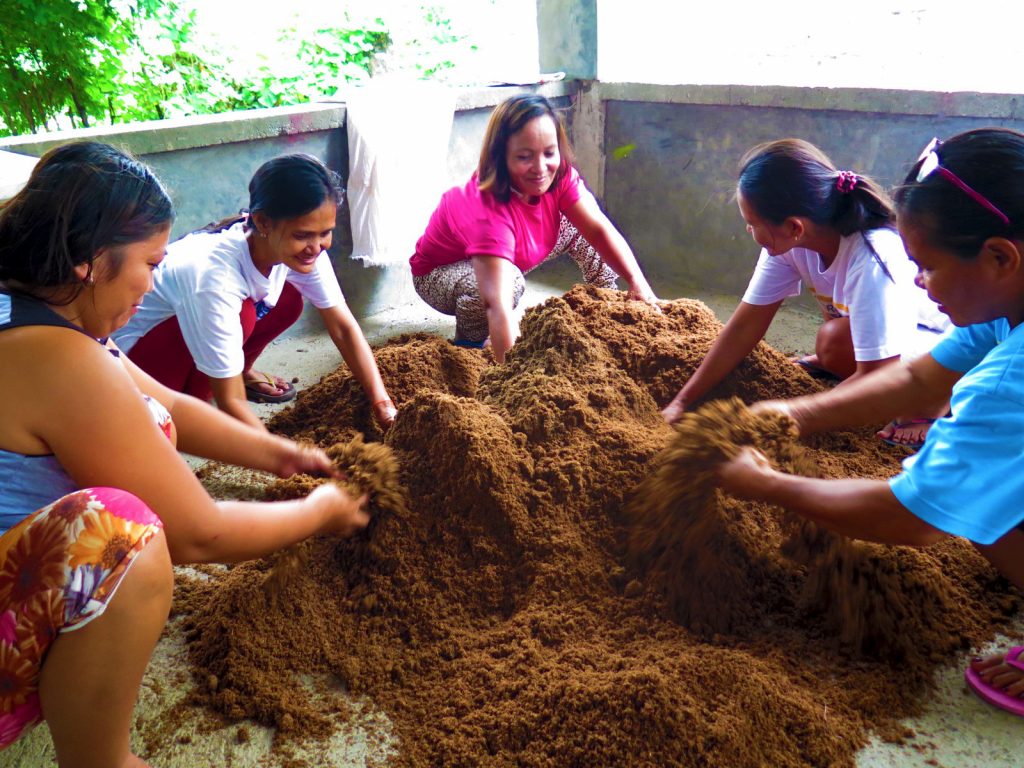 During training, our partners were divided into three groups. The ladies (and one man) first learned how to prepare the soil compound, pack it, and "cook" it. Then after sterilizing themselves and the preparation room, they implanted the mushroom sprouts into packs and sealed them off from any contamination. Finally, they were instructed on how to hang the packs in order to allow for the mushrooms to grow properly. All three groups diligently undertook these tasks, happy to take part in the experience.
Now they must decide if they will establish a cooperative that will let them share costs and build this new livelihood on solid ground. One of the project's partners, Loretta Manson Luca, expressed why she was happy to join the activity: "I came to learn a new skill; it can be an additional source of income to our community. Once we learn it, we can pass it on to others and it will allow us to fend for ourselves."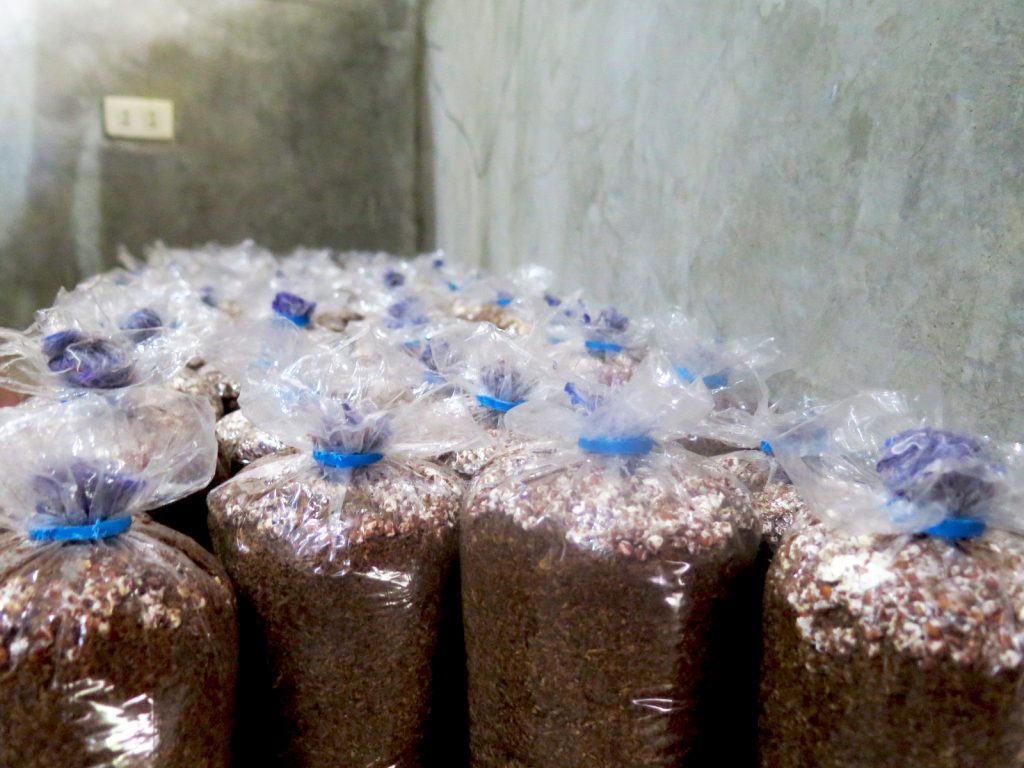 The No Risk Project works in the three main areas of the Philippines: Luzon, Visayas, and Mindanao. In each area, the project helps communities become stronger in the face of disaster. Like Palayan City's mushroom harvesting, the project's livelihood and skills training activities will give families and communities all over the Philippines the opportunity to have better and happier lives, knowing that they are prepared for whatever comes their way. (Jose Orozco)