Renelyn Cuevas remembers the fear she felt as she hid with her sons in a corner of her house while the violent winds of Yolanda battered her home, yet she also remembers what she thought during the storm "I just held on to my faith in God during that moment".
As she held on for dear life, she remembered how tough the last four years had been since the death of her husband left her in charge of raising her three sons, she was thankful that her dad was able to help her with them. She wondered how she would be able to provide for them, all by herself.
ADRA Philippines has been present in Ajuy, Iloilo right after the aftermath of Typhoon 

It has helped these communities get back on their feet. Now thru the REAP project, Renelyn has the opportunity to keep strengthening her livelihood and to continue to recover from her losses. Along with her neighbors they have created their own CoMSCA (C&C CoMSCA) in order to fortify their finances and economic stability.
Today Renelyn has diversified her incomes and can provide food and education for her children without worries "my income in fish drying has helped us a lot… when it is lean (fishing) season I sell vegetables and frozen foods to the neighborhood, I'm also involved in palay(rice) lending thanks to my income"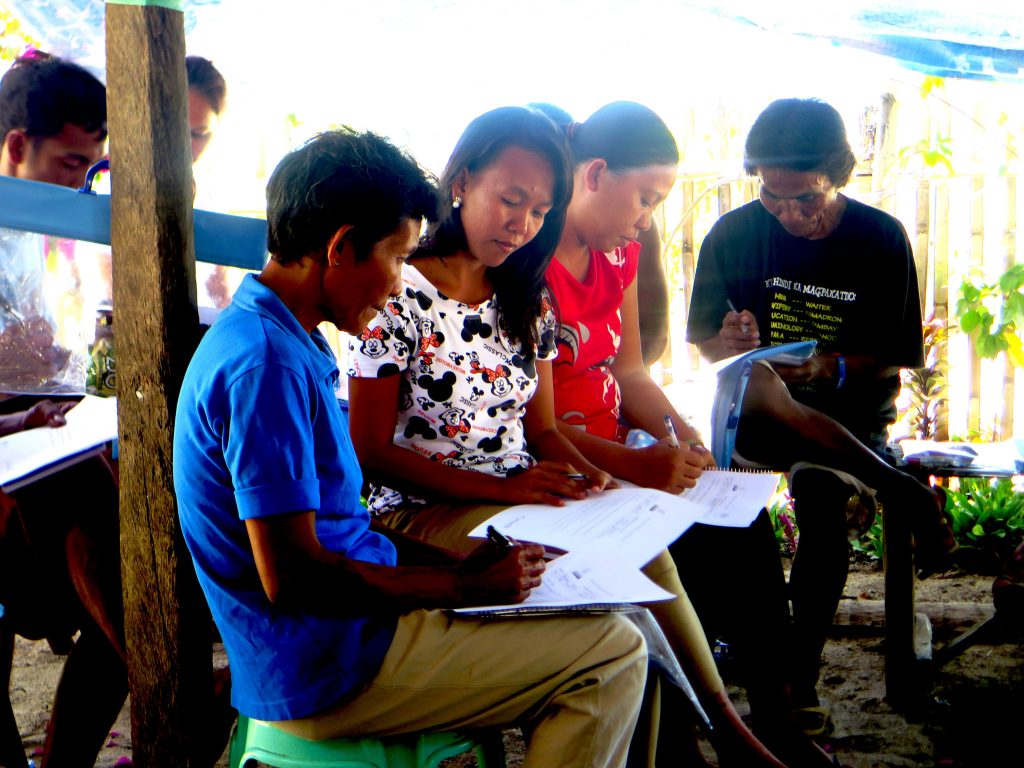 Through the Community Managed Savings and Credit Association (CoMSCA) Mrs. Cuevas is saving money for her children's future and for use during emergencies. The REAP projects works to continue strengthening communities thru the CoMSCAs, and to empower others just like Renelyn to continue to move on from poverty and the effects of Yolanda. We want them to continue trusting God and to live with hope in a better future and lives not just holding on for dear life.