A Municipal-wide simulation exercise on rain-induced landslides was conducted in Itogon, Benguet, on February 24, 2022. The activity simulated a rain-induced landslide scenario in Barangays Loacan and Poblacion and road accidents in Barangays Poblacion and Tuding. The simulation tested various DRRM areas, including (a) coordination among the MLGU, BLGUs, CSOs, and other agencies and volunteer groups; (b) evacuation of communities in high-risk areas; and (c) first aid, rescue, and transport of patients. Various agencies in DRRM served as observers and evaluators of the simulation. They are the OCD-CAR, PDRRMO-Benguet, PRC-Benguet, and Cordillera Disaster Response and Development Services (CDRDS).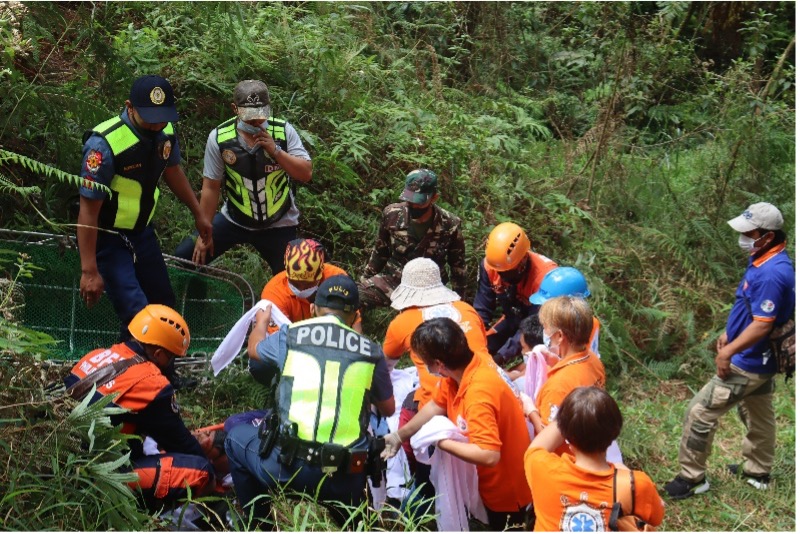 Barangay BDRRMC members, responders, and community volunteers from different sectors participated as actors in the barangay disaster sites, while the staff of the Municipal Disaster Risk Reduction Management Office, led by Engr. Cyril Batcagan served their functions at the designated Emergency Operations Center. Also present to assist and do their roles in the simulation exercise are the Municipal Social Welfare and Development Office, Municipal Health Services Office, Itogon Municipal Police Station, and Bureau of Fire Protection. An overwhelming number of volunteers actively joined in the exercise and expressed their enjoyment and fulfillment in participating again in such activity after more than three years.
After the simulation, a debriefing was done to capture the participant's insights on key aspects of the simulation, including gaps and challenges. The participants said they learned a lot from the activity and that their skills on DRRM have been refreshed. They mentioned their strengths in cooperation and coordination. On the other hand, the evaluators commended the efforts and active participation of the community and LGU members in the exercise and lists of recommended actions. They noted some of the aspects of their DRRM systems had been effectively done in the exercise, including effective communication among the people and proper application of their skills in rescue and evacuation. They also mentioned the shortcomings that should be considered for improvements, such as preparation and adequate execution of response plans. The debriefing results will help MDRRMCs and BDRRMCs of Itogon enhance the contingency plans of the Municipality and barangays. A post-simulation report will be submitted to the Office of the Mayor to improve Itogon Response Plan.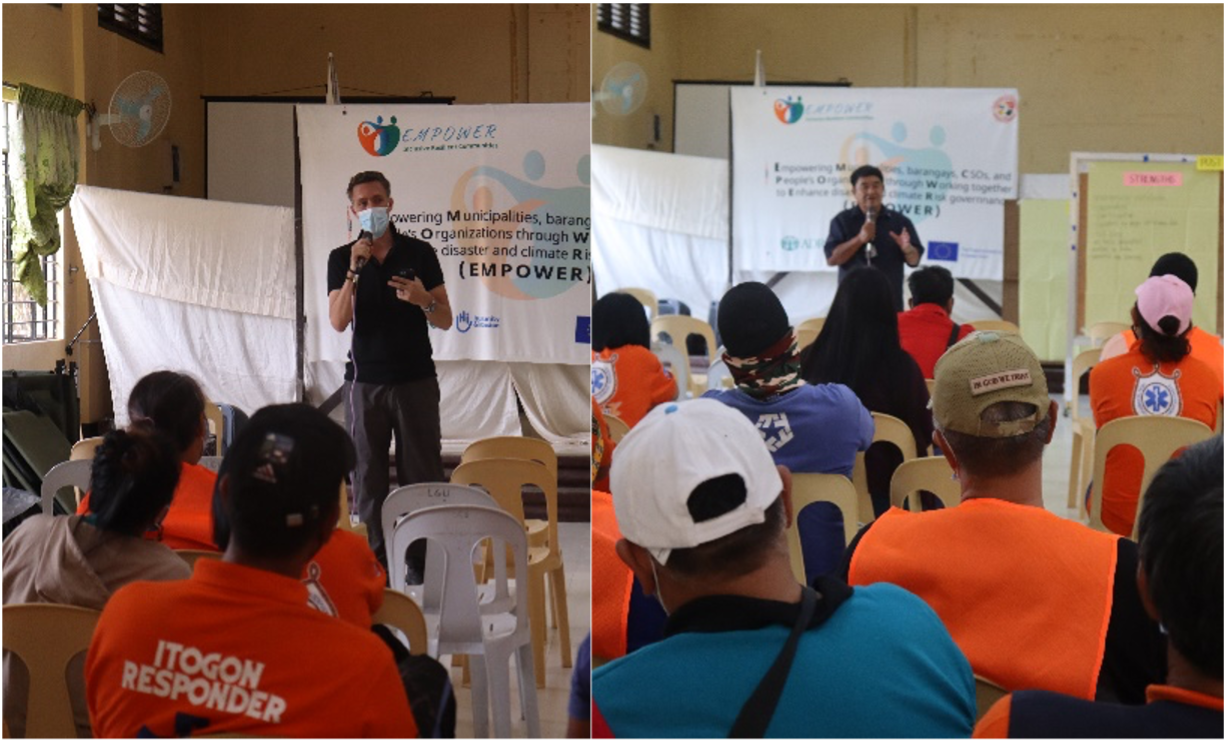 Mayor Victorio Palangdan, Local Chief Executive of Itogon, and Mr. Tom Pignon, Country Director of ADRA Philippines, were also present. They gave their words of praise to the people of Itogon. They encouraged them to continue practicing and enhancing their skills on DRRM to ensure the resilience of Itogon since their Municipality is one of the high-risk municipalities in the province of Benguet.
EMPOWER project is a joint initiative of Adventist Development and Relief Agency and Humanity & Inclusion through the funding support of the European Union worth EUR 375 000. (Php 21.7 million).