Grey-haired Raymundo Ramirez raises a family of 12 children through fishing. He does not deny that his hard work is never quite enough to feed many hungry mouths.
With ADRA's livelihood initiatives, families like The Ramirez discover alternative and diversified sources of income, enabling them to become more resilient.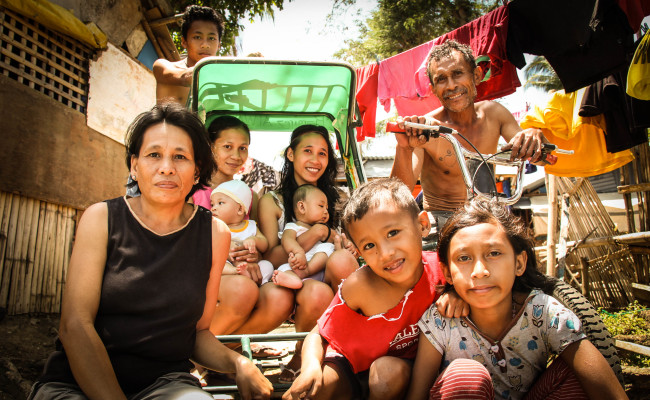 "With this pedicab that we bought with ADRA's assistance, my eldest son can engage in part-time work and help our family have steady income."
ADRA has been working to strengthen economic activity in vulnerable communities after Typhoon Yolanda. These multi-purpose pedicabs have provided start-up income for many families in Iloilo. As a popular local mode of mobility, pedicab drivers can continue to earn and support their families while providing transport service to their communities.