Life must go on after typhoon Yolanda (international name Haiyan), even to a 43- year old mother of four (4) Flora Moreno, a native of Brgy. Mangorocoro, Iloilo. Growing up in the small fishing village was difficult, but Yolanda made life even more difficult not just for Flora but also for her family.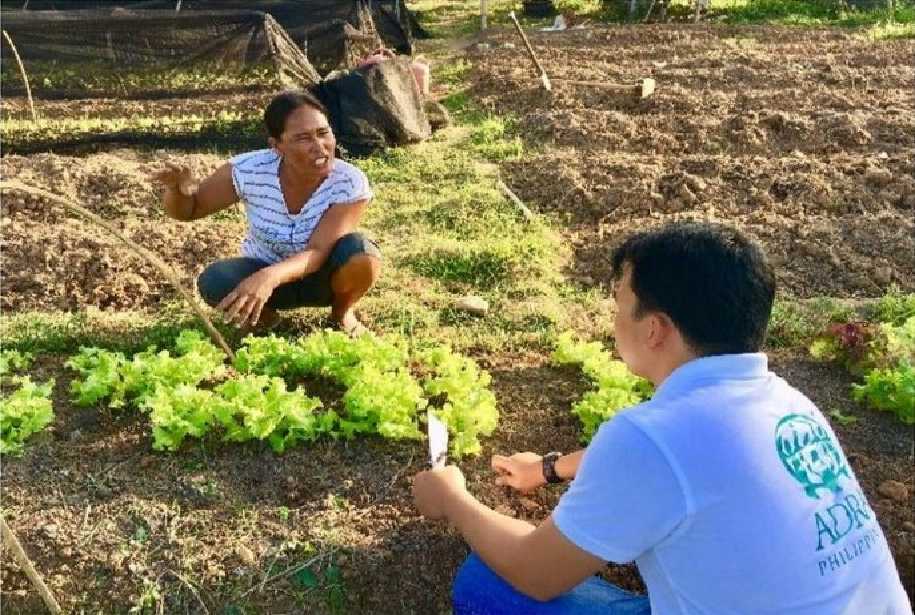 Fishing was the only source of income of the family. The meager amount that Flora got from selling what her husband caught was what they lived on. During the off-season, her husband would do some carpentry but it was not enough to support their daily needs, pay for their bills, and support their children in their education.
Being an ambulant vendor, Flora is also a member of the Community-Based Organization (CBO) named Mangorocoro Ajuy Credit Cooperative which is one of the target beneficiaries of the Adventist Development and Relief Agency (ADRA)-Restoring, Empowering And Protecting Livelihood (REAP) project/program; funded by Global Affairs Canada (GAC) for the municipalities of Ajuy and Concepcion in the province of Iloilo in the Philippines. As a CBO, they have a myriad of livelihood areas that each member could focus on. Her training was in meat processing and since one of the focus of their CBO was on organic lettuce production, she became curious because her only knowledge about lettuce was that it is food for rich people. She first knew about lettuce when she worked as domestic helper for a rich family in the city and she added that she thought that it only grew in cold areas and that needed a lot of synthetic fertilizers and many other chemical for its growth.
However, CBO leader Eliseo Abunda Jr., an Organic Agriculture Production-NCll holder, encourage everyone in the community especially the members to try the adopt-a-plot scheme in which a family would tend a 1×10 meter plot to grow lettuce. He also urged them to learn about natural farming by using only concoctions that can only be prepared from indigenous materials. So she grabbed the said opportunity even without the proper training and without clue that it would answer the upcoming problem that her family was about to face. What she had in mind was only to satisfy her curiosity.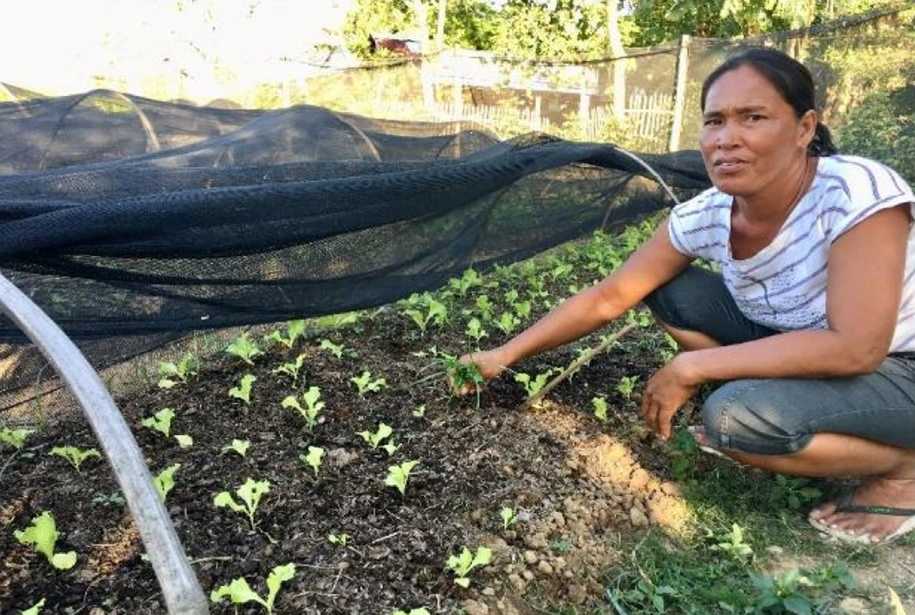 The problem was her youngest child needing to go to the doctor because of some body pains. With her husband not being able to catch any fish the night before and having all her savings used up, Flora was desperate to find money. That was when she realized that she had a plot of ready to harvest lettuce. So she packed all the harvest in a 1⁄4 kilo packs and sold for them forty (P 40.00) pesos each (she had 4kg in all). Everything was sold that day so she was able to bring her child checked by a pediatrician and pay the professional fee of the doctor and most importantly bought the medicine for her child. She was even able to pay a long overdue electricity bill and other bills.
"Having a plot of lettuce not only added knowledge to me as a woman and a mother but also help my husband in supplying the needs of our family", Flora shares. She did not only generate income from it but going to the farm every day has now become a hobby for her and a lot of other CBA members.
Flora is only one of the women who has been helped by the Model Farms that was established with the help of ADRA- REAP project along with the CBO's and other stakeholders.