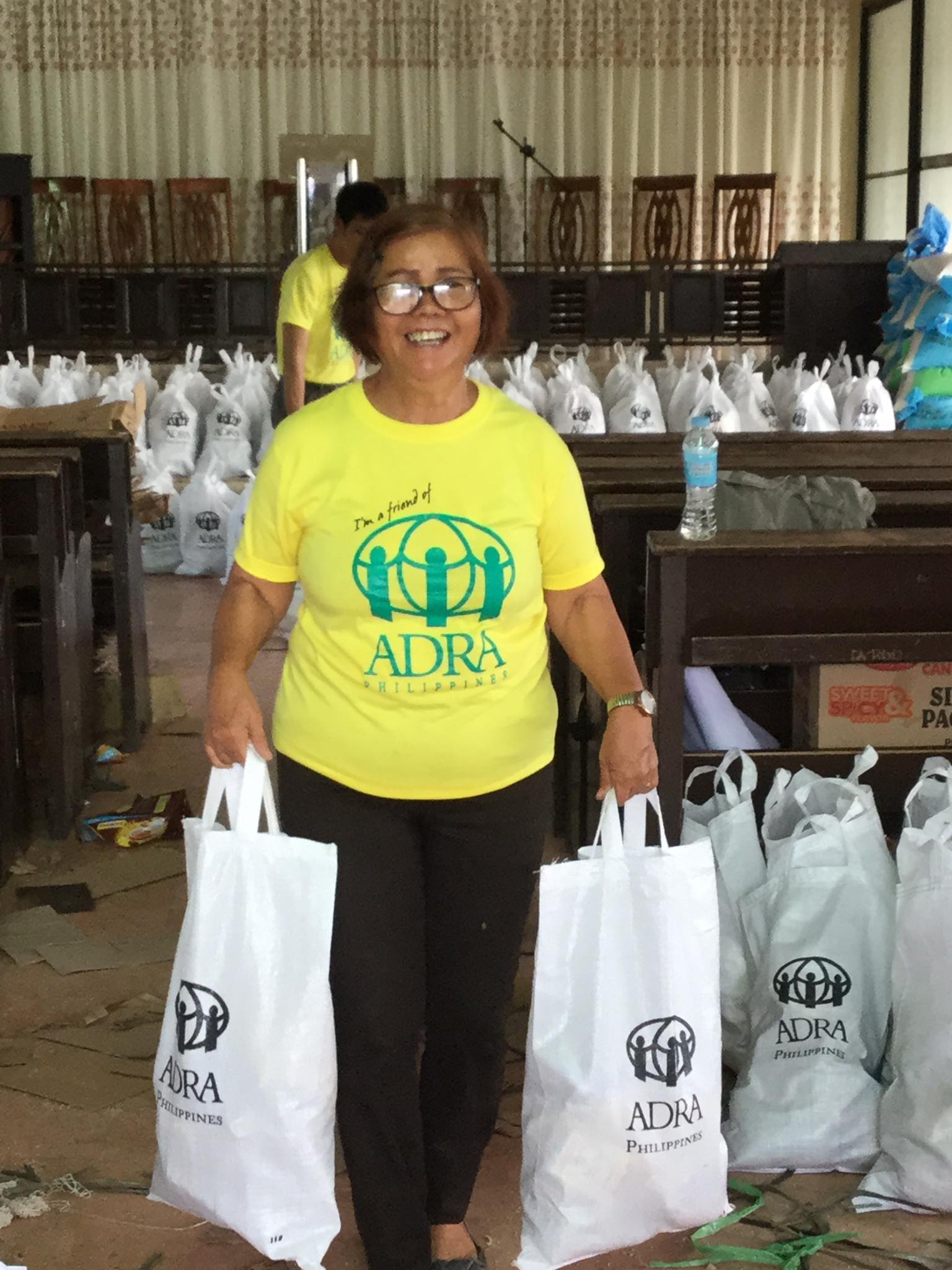 ACS is ADRA's key partner when it comes to disaster response. It is because of ACS Volunteers like Phoebe, that ADRA is able to bring and relief quickly and efficiently. May the Lord bless you all!
Intro: Phoebe Zulueta is one the leaders of the Adventist Community Services (ACS) in Western Mindanao Conference in the Philippines. During the many emergency operations of ADRA in Western Mindanao in the past decade, Phoebe is usually one of the key persons when it comes to coordinating relief operations in that area.
"One life, 'twill soon be past, but only what is done for Christ will last ". – C.T. Studd
My best gift to God is sharing what I have to those less fortunate. There are times that what my finances are not enough, but I'd rather find other means to be able to help instead of not doing anything for I know the Lord will bless me in return.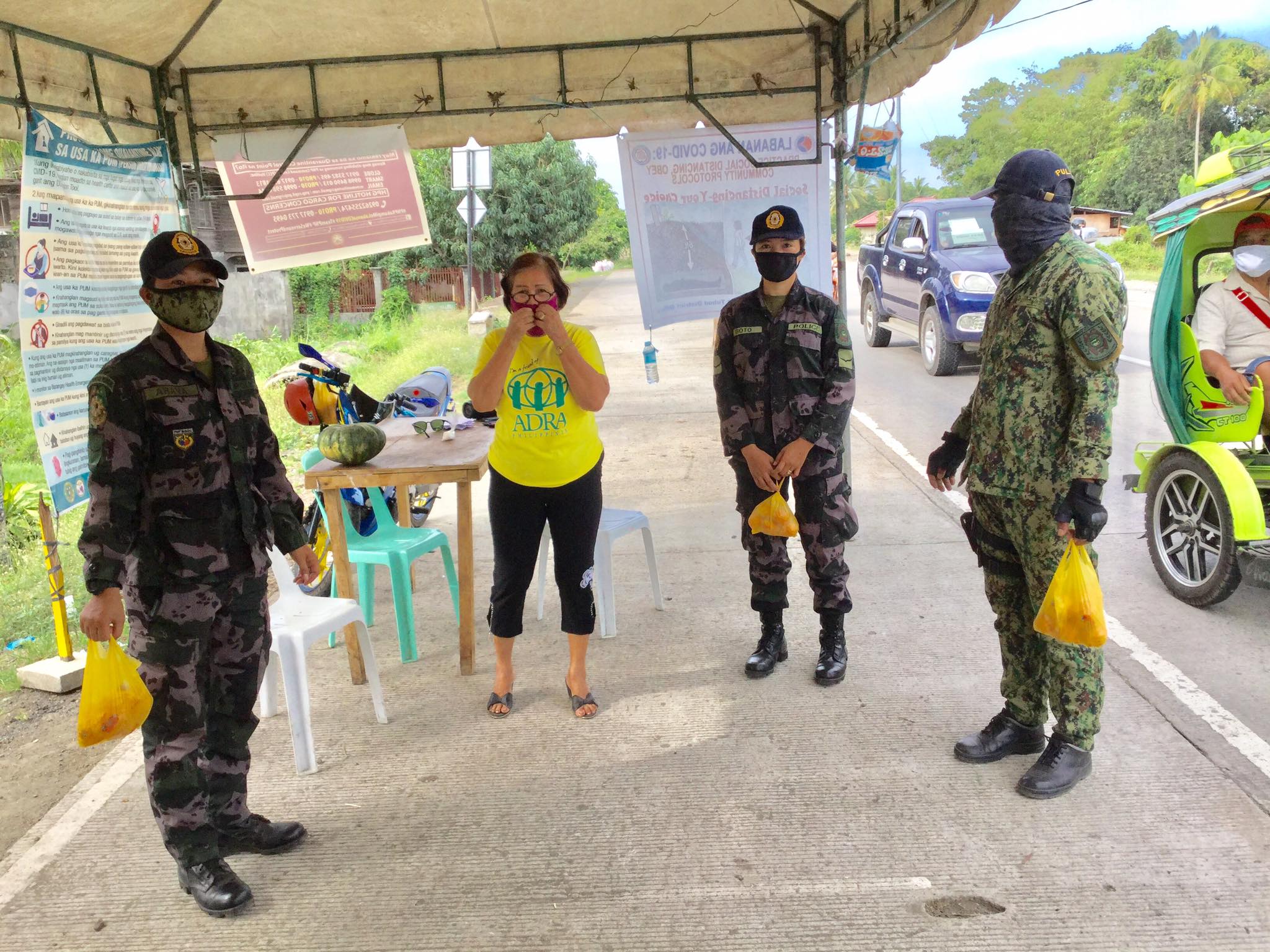 I am a member of ASI (Adventist Laymen's Services and Industries) and I was setting aside money to be able to attend the ASI Convention in Korea on August. But when this Covid-19 Pandemic struck and the Enhanced Community Quarantine was declared, I decided to divert my savings instead to providing aid to the front-liners in uniform. I visited all the highway military check-points in the municipalities of Tubod, Baroy, Lala and Kapatagan in Lanao del Norte to give food to those on duty.
I am sharing this short testimony to say that it is better to give than to receive.
During this pandemic let us rejoice that many of us rejoice because this situation has allowed many of us to share our blessings with others. It has allowed us to see other's needs more than ours and appreciate what we have. And most importantly, greed has been reversed and transformed into generosity.