Delia Rael Singkoy of Dagami, Leyte lost her house like everyone else in her hometown to the destruction of Typhoon Yolanda in 2013.
"My first thought after the storm was, 'Thank God we are alive'. And then when I looked around and saw nothing but broken pieces of my house, I cried. I thought, 'Where is my house? How do I live now?' "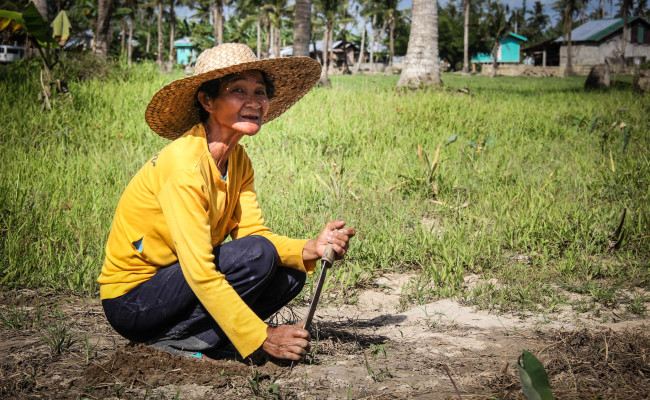 Delia, who is more than 60 years old, has learned to live by herself after her husband died many years ago. Her children are all married now and live with their own families. She is grateful when they remember to visit her.
"During the typhoon, my youngest son was with me. He kept me safe amidst the angry storm. Now I am all by myself. I keep myself busy by toiling the ground and planting whatever I have," she says as she looks outside the window of her "green house".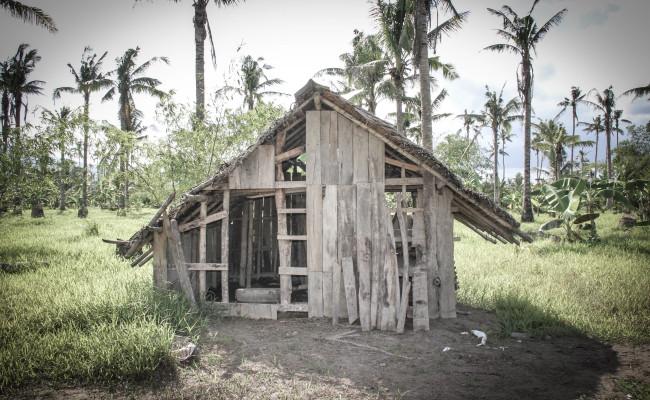 "Many of us here received green houses from ADRA," she happily says. Delia and more than one hundred families from her town were supported by ADRA in terms of shelter repair. The houses were uniformly painted green, hence the term "green houses" as coined by the locals.
"We were all happy when ADRA came and said to us that they will help us build our houses back. That's a lot of help for poor people like us," she says while wiping a tear.
Through the year-long Support To Shelter Recovery (SSR) Project in Leyte, hundreds of families like Delia's found a way to pick up their lives back from the rubbles. The project closed in March 2014 along with similar projects in Aklan, Capiz and Iloilo provinces, where over 6,000 households were given assistance.