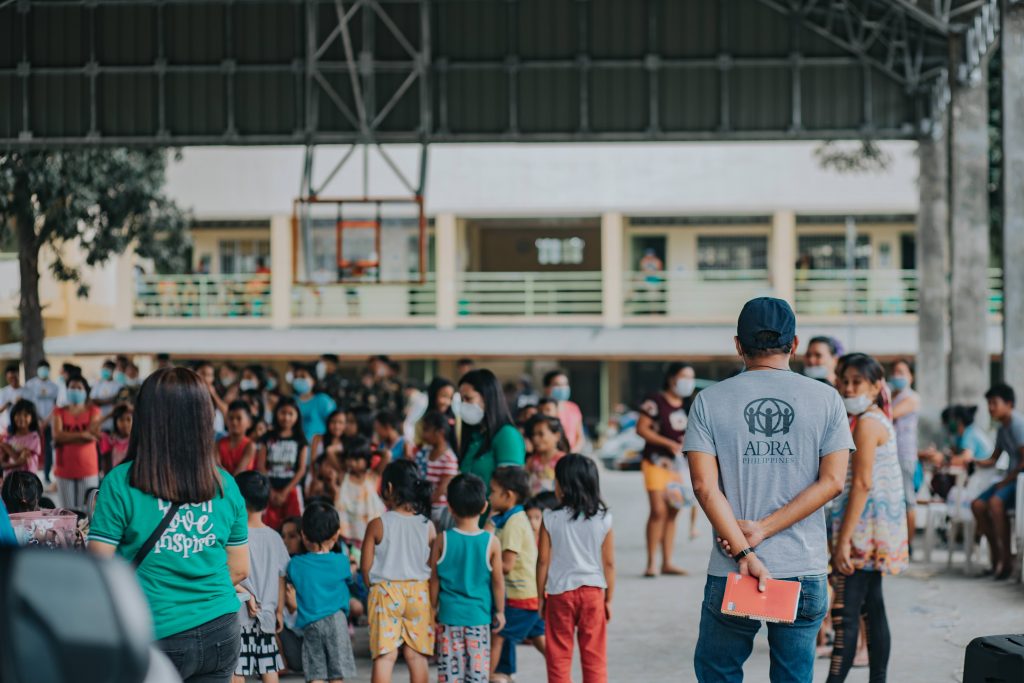 Hesus and his family lives in Lemery within the 14km danger zone from Taal volcano. He was out selling taho when Taal showed early signs of activity. Upon experiencing a series of earthquakes, and with the townspeople in a state of panic, he immediately went home to check on his family, where he found some of their neighbors' houses already with cracks from the tremors. When they were urged to evacuate, they hurriedly packed their belongings, mostly clothes for their children, and were transported to an evacuation center in Calaca.
"Yung lalagyan ko ng taho mayroon pa ngang laman. Pero kailangan nang umalis kaya kung ano nalang ang makuha namin. Maayos naman ang sitwasyon namin dito. May tubig at pagkain, may dumadating din na mga damit. Pero minsan mahirap sa gabi dahil sa sahig ako natutulog."
There was still some taho left my tin, but we needed to leave so we just grabbed whatever we could. Our situation here (in this evacuation center) is ok. We have (plenty of) water and food, and clothes keep arriving. But sometimes at night, it's really hard to sleep because I just sleep on the floor.
At the evacuation center, Hesus' wife and children sleep in benches placed side by side to form a bed, while he sleeps in the floor.
Hesus' situation is not unique because the need for bedding and hygiene kits are growing in the evacuation centers. It is bound to get worse unless Phivolcs declare that the danger is over within the next few days, but that is highly unlikely. Please follow our Facebook Page www.facebook.com/adraphilippines for more updates.