When a people light their stoves to cook their food, a task that's been done so many times before, there is very little expectation that it would result in the destruction of a whole community. This is exactly what happened in Sitio Ambulong, in Barangay Manoc-Manoc, in the tourist destination of Boracay last October 24, 2019 at around 8am.
The fire grew in to a blaze so quickly, and due to the wind and close proximity of the houses in that area, it quickly spread, leaving the houses in cinders.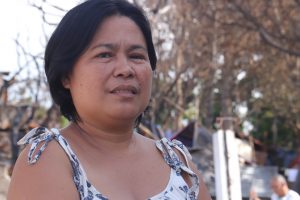 The Ambulong Seventh-day Adventist Church was right across the small pathway from the fire's origin. Mrs. Rosve Delos Santos, the church clerk who lived a few meters away described the experience to be gut wrenching, watching both the church, her home, and her community go up in flames, and not being able to save anything except for some important personal and church documents.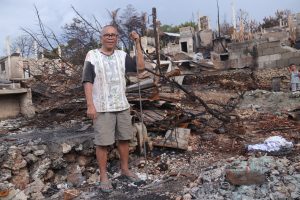 Mr. Nathaniel Ortega, who also lived a few houses away said that the fire spread too fast. If the fire had only begun further away, he would have had more time to save more things, but instead, he was only able to grab his marriage license and his kids' birth certificates. Due to a stroke in the past, Mr. Ortega does not have full mobility and gets easily tired. He had to be helped by 2 neighbors to be able to get away in time.