ADRA Philippines takes a comprehensive approach to emergency management:
By working with communities to prepare for and mitigate the impact of disasters through a Disaster Risk Reduction program as part of its ongoing development initiatives
By partnering with local groups to provide immediate assistance when an emergency hits;
By working with the affected people to help them recover after the crisis has passed through early recovery interventions.  
We place great importance on building local capacity and long-term resilience to external shocks. We are committed to meeting international standards of quality, accountability and community participation.
A National Emergency Management Plan facilitates an immediate response to a range of emergencies with funding from ADRA International, the ADRA Asia Regional Office and local church partner.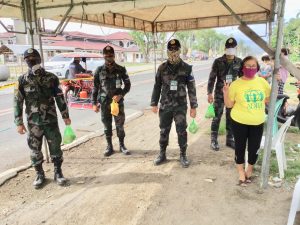 Phoebe Zulueta is one the leaders of the Adventist Community Services (ACS) in Western Mindanao Conference in the Philippines. During the many emergency operations of ADRA in Western Mindanao in the past decade, Phoebe is usually one of the key persons when it comes to coordinating relief operations in that area.
Read More »