ADRA Philippines takes a comprehensive approach to emergency management:
By working with communities to prepare for and mitigate the impact of disasters through a Disaster Risk Reduction program as part of its ongoing development initiatives
By partnering with local groups to provide immediate assistance when an emergency hits;
By working with the affected people to help them recover after the crisis has passed through early recovery interventions.  
We place great importance on building local capacity and long-term resilience to external shocks. We are committed to meeting international standards of quality, accountability and community participation.
A National Emergency Management Plan facilitates an immediate response to a range of emergencies with funding from ADRA International, the ADRA Asia Regional Office and local church partner.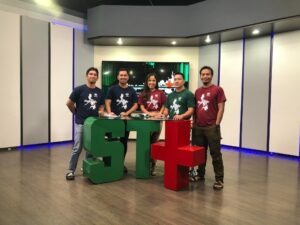 When the Stronger Together Project began in 2020, it was a result of the Seventh-day Adventist Church in the Philippines partnering with ADRA to mitigate the pandemic's negative impact by providing PPEs and disinfectants to health facilities, constructing and installing foot-operated handwashing facilities in public spaces, providing educational materials for children about COVID, and by providing psychosocial support for medical frontliners.
Read More »