Romulo Dayaday, 68, resident of Brgy. Agbobolo, Ajuy, Iloilo stayed inside their house during the devastation of Typhoon Haiyan.
Before the landfall, he instructed his wife and three children to transfer to the nearest evacuation center while he remained in their hut to look after their belongings and farm animals. Few hours later, strong winds and heavy rain blew off their rooftop and totally destroyed what was once their home.
Dayaday lacks one arm. He recalled how scared he was as he crawled on the ground towards the evacuation center, soaked by the rain and tossed by the strong wind. He was fighting for his life and to see his family again.
The day after, Dayaday and family, reunited, went back to their house to salvage materials for house repair.
"We didn't know how to start again. Day by day we feared that bad men would took advantage of our damage house and rob us", Dayaday said.
"It was very difficult for us as our house was totally destroyed by the typhoon. We didn't have enough clothes and blankets to keep us warm", he added.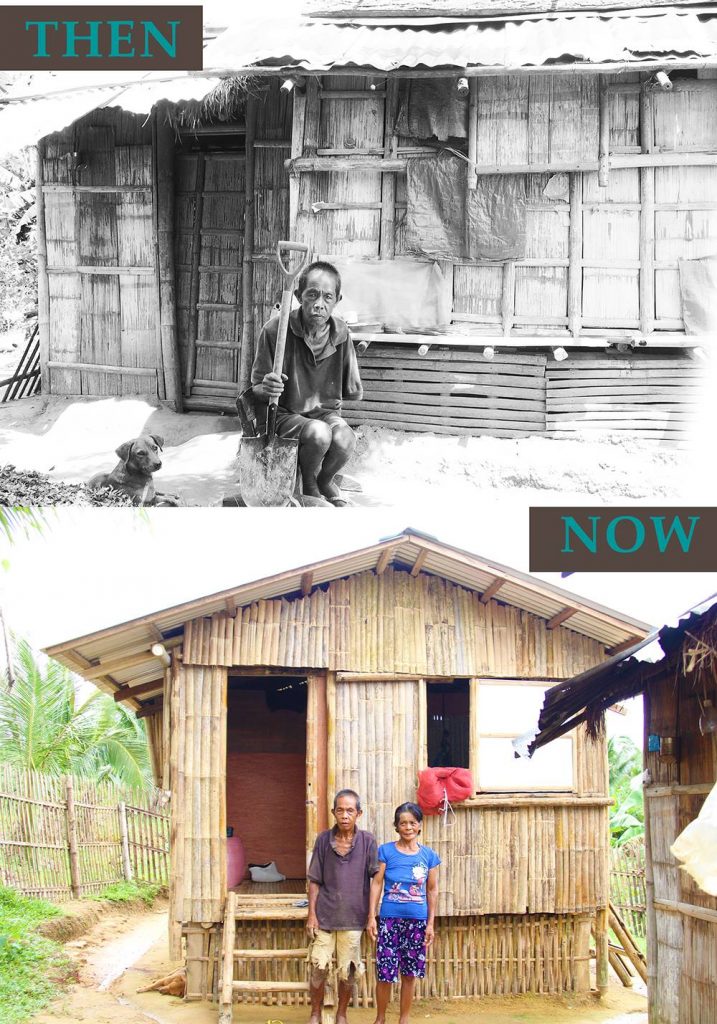 Mr. Dayaday's family is just one of the 5,950 recipient families of ADRA's "Support for Self Recovery for Shelter" project in 103 communities across Panay island. This project provides shelter repair kits for durable roofing for households to support self-recovery.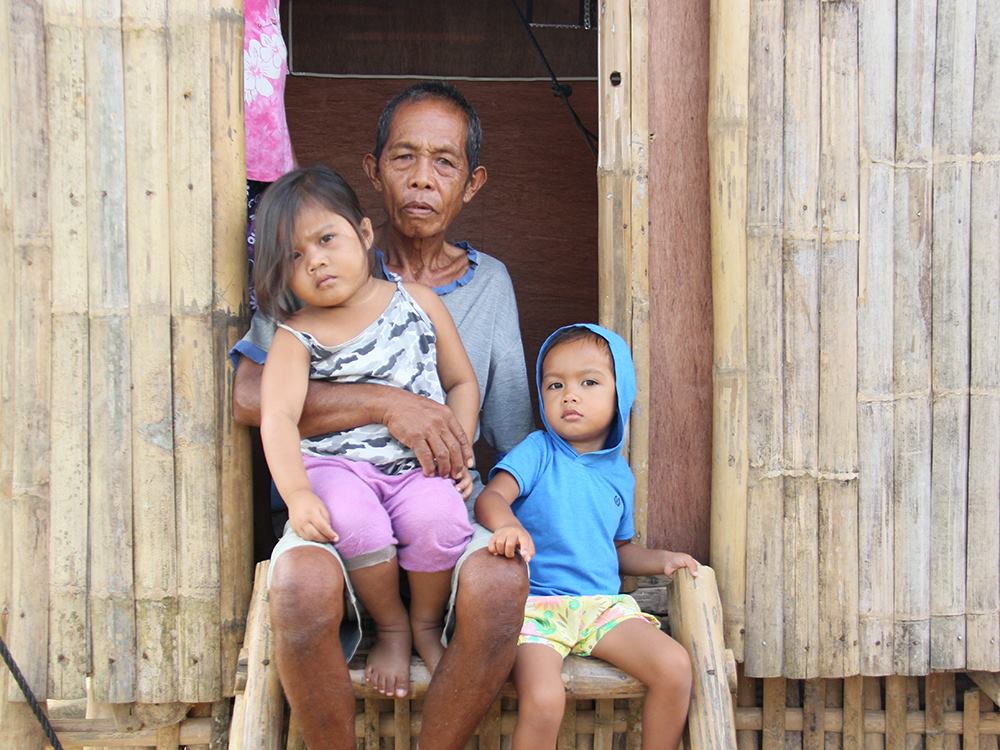 The shelter repair kits include (re)construction materials (e.g. corrugated galvanized iron sheets, lumber, nails, etc) and a complete set of building tools. Technical training is provided to the community on techniques to 'build back better'.
Additional funds for each household are given to engage local carpenters and laborers in building and repairs. This helps increase work opportunities and further enhances much needed recovery within each community.