On September 9-12, 2014, the ADRA team in Iloilo conducted a seminar-training on "Mentoring of Barangay Disaster Risk Reduction Council in Community-based Disaster Risk Reduction and Management" with selected barangay officials.
Representatives from four typhoon-affected barangays (namely Nueva Sevilla, Poblacion, Natividad and San Lucas) in the municipality of Barotac Viejo participated in this four-day activity in Oton, Iloilo.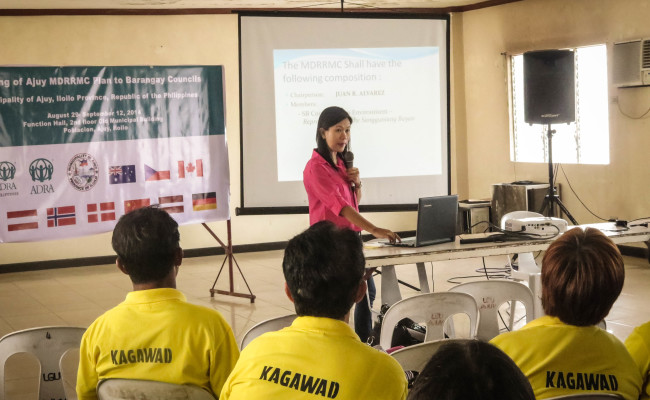 One of the key objectives of the training was to encourage the officials to draft a comprehensive Disaster Risk Reduction and Management Plan for their own communities.
ADRA's DRR Specialist Levy Gutierrez led the series of mentoring sessions that aimed to familiarize the Barangay DRRM Council with the concepts in community-based disaster risk reduction and management.
"We wanted to encourage the community to adapt this paradigm… to impart the behaviour and culture of Preparedness and Mitigation rather than Recovery and Rehabilitation (Four thematic areas of DRR)", said Gutierrez.
Moreover, this activity is in line with "The DRRM Act" or RA 10121, which aims to empower community through an institutionalized structure in the barangay level that will implement DRRM in dealing with hazards present in the community.