Trece Martires City — Cavite Planning and Development Head Jesus Barrera committed to "…ensure that budget will be allocated for Cavite's Contingency Plan for Earthquake. We will review our Annual Investment Plan," he said guaranteeing its implementation. This he pledged during the simulation exercise on July 24, 2018.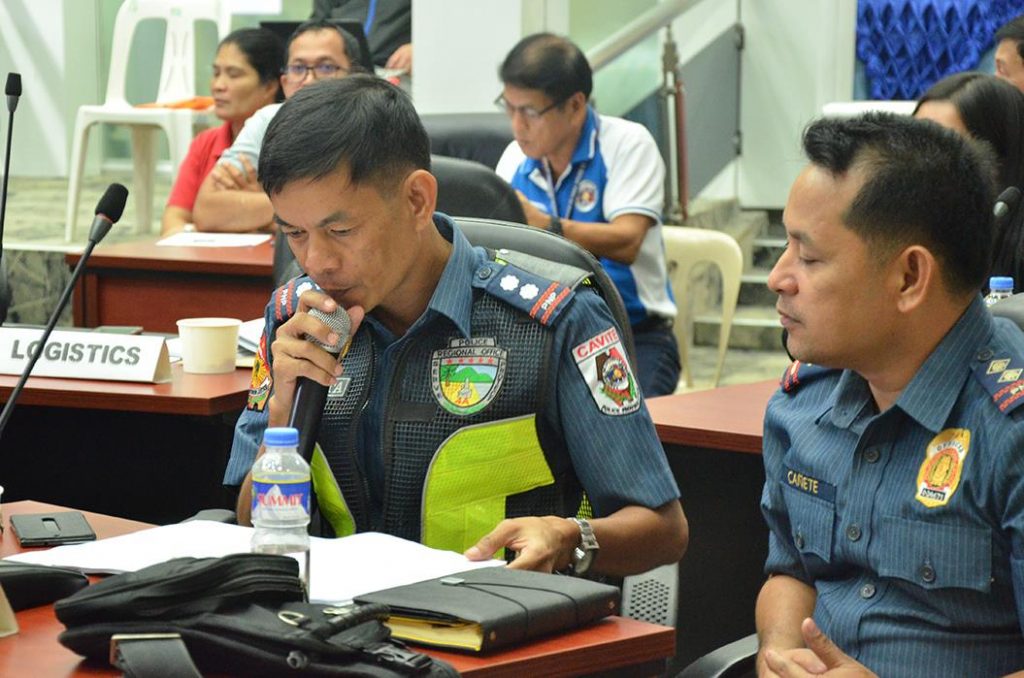 Members of the Cavite Provincial Disaster Reduction and Management Council conducted their first Simulation Exercise to test the operability of their Contingency Plan for the 7.2 magnitude earthquake scenario. The exercise was facilitated by the Office of the Civil Defense Region IVA (OCD Region IVA).
The Province of Cavite is traversed by the West Valley Fault, a 100-kilometer fault that runs through six cities in Metro Manila and nearby provinces. Experts consider the movement of this fault, which will cause an earthquake of 7.2 magnitude, as "the worst case scenario" or The Big One.
Last May 22-25 the members of the Provincial Disaster Risk Reduction and Management Council convened in Bali Resort in Tagaytay to develop the Province Contingency Plan for Geologic Hazards in the event of the 7.2 magnitude earthquake. After a series of activities to firm up the CP, the simulation exercise is the last step before finalizing and sending to the Sangguniang Panlalawigan for their approval.
"Today is the realization of our commitment to make Cavite prepared for the threat of 'The Big One'. We are here at the Sangguniang Panlalawigan Hall, majority of the council members are here including several civil society organizations that helped us all the way and led us here, to the testing of our contingency plan," said Trixia Flores of Cavite's Provincial Disaster Risk Reduction and Management Office.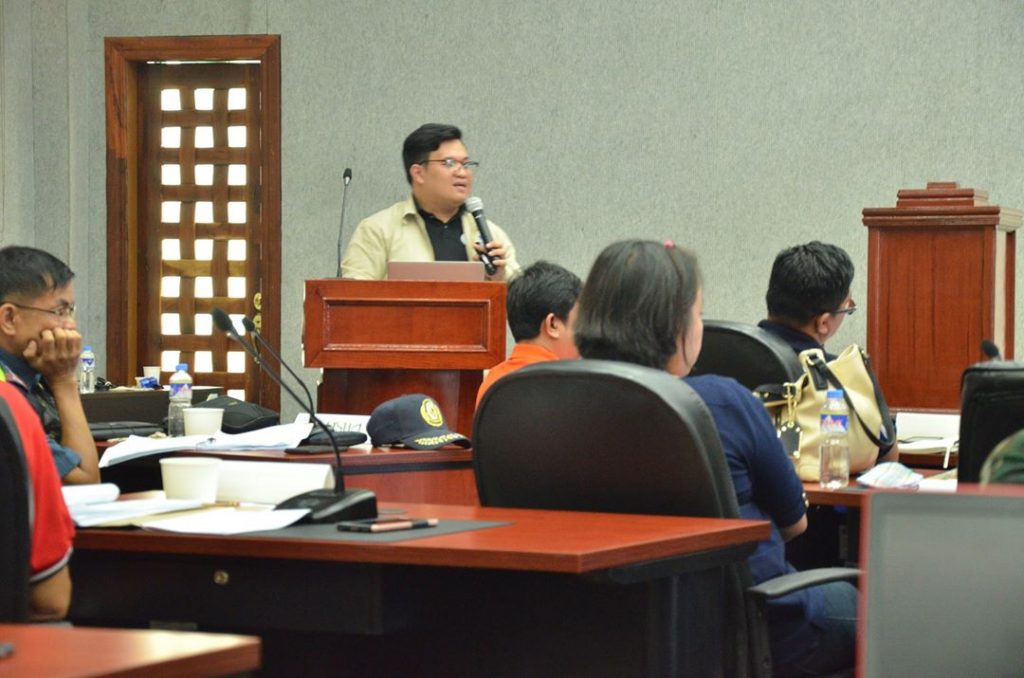 "This simulation exercise serves to rehearse emergency response procedures, identify key gaps and challenges, improve team coordination and enhance the capacity of organizations and individuals to react to emergencies in an effective and efficient manner," said Alex Masiglat of OCD Region IVA.
Setting the expectations for the simulation, Flores noted "Now we will experience a one day emergency situation. Departments will practice collaborating with other governmental organizations in an emergency setting. This simulation is extremely beneficial for all agencies present here. It will test their capacity to react and respond. It is also an opportunity for us to focus attention on important planning issues and deliver real change in the decision–making processes of this council."
Adventist Development and Relief Agency (ADRA) Philippines, Humanitarian Leadership Academy (HLA) Philippines, and International Institute for Rural Reconstruction (IIRR), all based in Cavite, were among the civil society organizations present during the simulation.
ADRA Czech, with ADRA Philippines and HLA Philippines, provided the funds to enable the creation of Cavite's contingency plan.
The earthquake contingency plan simulation exercise coincided with the celebration of National Disaster Resilient Month.