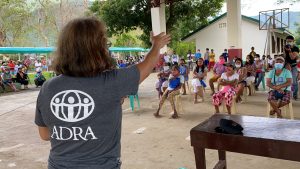 Adelaida Ortilano served ADRA and our communities since beginning her career in 1989. We are proud to have had Aida as part of the ADRA family for the past 32 years, making a remarkable contribution to our work and the lives of thousands that she touched through her service.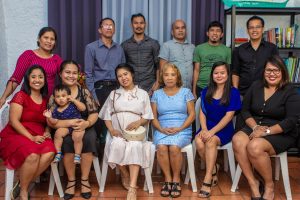 Her retirement at the end of 2020 was always going to be a wrench, as it so often is when someone who has been a crucial part of an organization's story for such a long time decides it's time to move on. We will surely miss Aida as a person, colleague, and friend, but also someone with experience, connections, respect, and wisdom. Aida inspired and touched the lives of many through the ADRA values she embodied. She is connected to many in the community and the church, she is compassionate and genuinely cares for those she comes across no matter they are a stranger or colleague. She is courageous, standing for service and humanity during ADRA's most challenging days.
ADRA has enjoyed her commitment, dedication, and experience for many years, and we wish her a well-deserved retirement after such a long and fruitful service. While we are saddened to see Aida go, we are confident that this is not the end of her ADRA journey. For someone who lives ADRA's purpose, there will always be a place in the ADRA family.