ADRA Philippines recently put a spin on the word "willpower" and convinced dozens of bike riders to use their "wheelpower" in helping thousands of communities affected by disasters. With an event called "Ride To Recovery 2016" on September 25, amateur and advanced bike enthusiasts rode through the rolling terrains of Sta. Rosa and Tagaytay provinces wearing custom-made jerseys that heralded the words "Love, Mercy, Justice."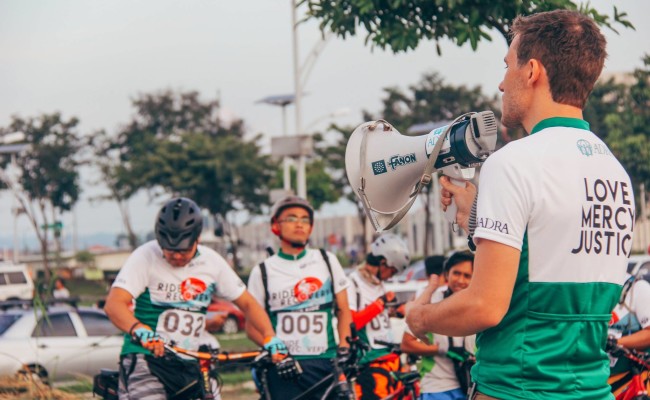 ADRA Philippines has been working with vulnerable communities affected by disasters in the country, providing early recovery assistance as well as long-term development projects that address livelihood, nutrition and health issues among others. The bike ride aimed to raise greater awareness of these causes and ultimately increase public support towards the organization's current projects.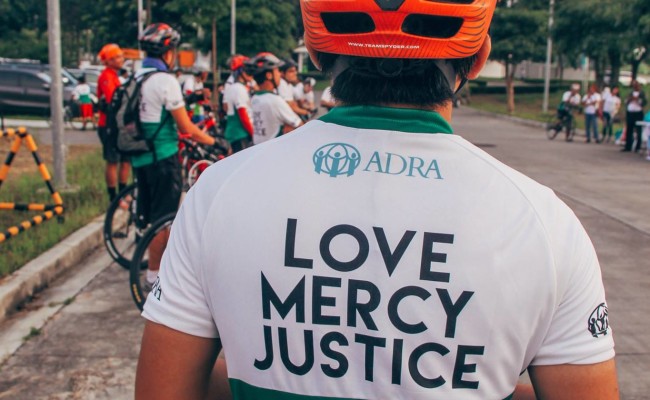 In a country ravaged by natural disasters, recovery has become part of the reality of the millions of Filipinos affected on a constant basis. According to the National Disaster Risk Reduction and Management Council, an average of 12 destructive tropical cyclones have passed through the Philippines in the last five years, including supertyphoon Yolanda (Haiyan), with a tendency of increased intensity. An estimated two million houses were destroyed in the last five years with millions of dollars lost in infrastructure damage.
Even though communities have become resilient and are used to rebuilding, in some cases yearly, they need continuing support and help in their recovery. According to Moises Musico, ADRA's Emergency Coordinator, "We are not only giving them immediate assistance, but we are also developing their capacity to return to their normal lives by giving them livelihood opportunities as well as improving their nutrition and health."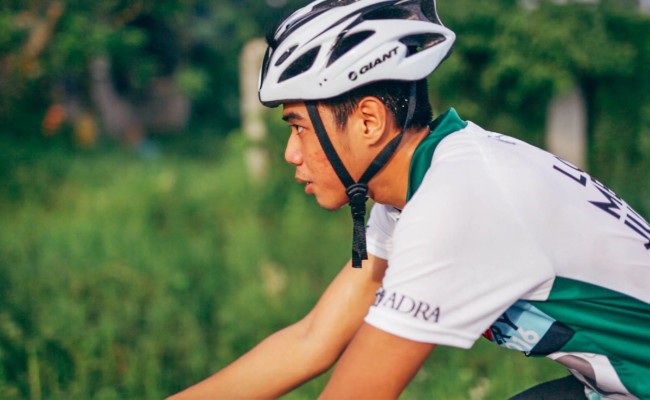 Cycling has become a popular hobby in the Philippines. In the mountainous areas surrounding Manila, such as Cavite where the ADRA main office is located, thousands of Filipinos can be found riding their bicycles while enjoying the beautiful landscapes and fulfilling the sheer challenge of conquering a mountain on two wheels. That is why ADRA decided to tap this growing community of bikers, particularly Adventist bikers, in order to show that there's more than biking than just fun and exercise. ADRA hopes to raise funds in the future through this sport.
ADRA's Program Director Tom Pignon notes that, "It's important to raise awareness within our constituency, especially our church, by getting them engaged, reaching out to them and communicating with them about what we are doing. We are able to interact in a fun way with them and make it easier for them to see ADRA and our activities."
Recognizing the positive impact of this event, ADRA is already looking into the possibility of a Ride to Recovery 2017. Arjay Arellano, Communication Coordinator, said that, "as a humanitarian organization and as Adventist Christians, it is important to continue to advocate for more economic opportunities, to raise more awareness on social injustices and to listen to the plight of the most vulnerable. Natural disasters always happen in the Philippines, millions of Filipinos are still poor, malnutrition and health problems are still rampant in so many communities, and thus we have to keep moving forward with our efforts."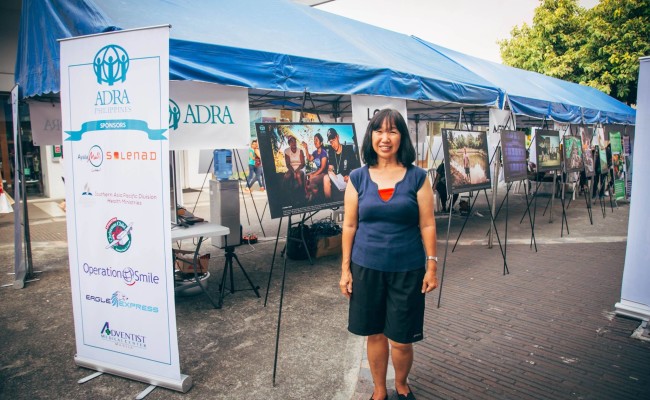 As a side event, ADRA Philippines also held a Photo-Video Exhibit at the Solenad Mall in Nuvali, where mall-goers got to know more of ADRA's projects and the communities through powerful images and videos that spoke of love, mercy and justice. "It was a great opportunity to show what, how and where we work to hundreds of spectators who came by and were able to experience ADRA," said Arellano.
ADRA is grateful for the support of its partners namely Operation Smile, Eagle Air Express, Operation Christmas Child, Manila Adventist Medical Center, ACS Riders and the Health Ministries of Southern Asia Pacific Division of the Seventh-day Adventist Church for making this event possible. (Jose Orozco/Arjay Arellano)