ADRA Philippines, in cooperation with Central Luzon Conference (CLC)- Adventist Community Services (ACS), distributed kitchen on June 3, 2018 to 600 families victimized by the fire in Sitio 6., Brgy. Catmon, Malabon City.
The fire occurred the week before, on May 24, at around noon, and was finally put out by 6:21PM. According to the Department of Social Welfare and Development (DSWD) Disaster Response Management Bureau (DRMB), the fire totally destroyed 450 homes, while affecting more than 1,200 families (Lalu, 2018).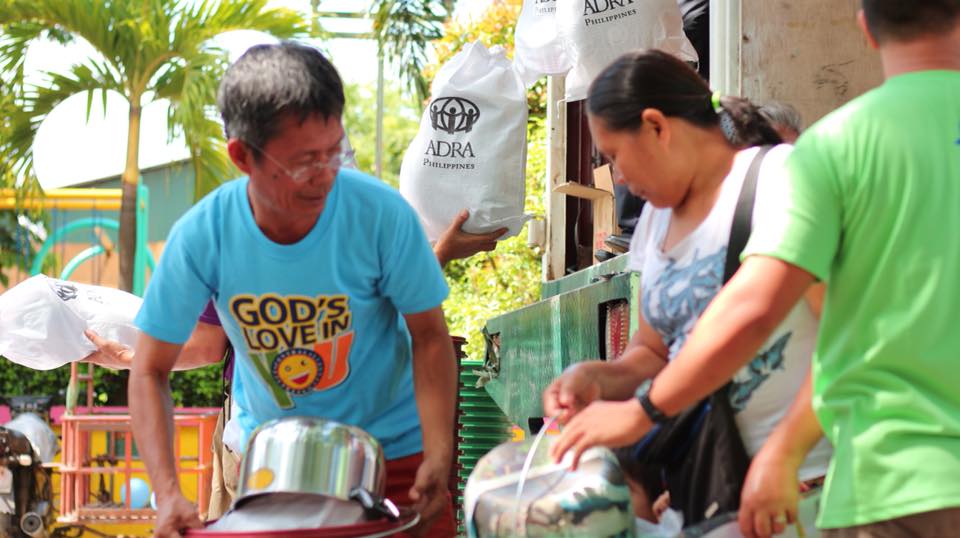 ADRA Philippines Emergency Response Coordinator(ERC) Moises Musico conducted an assessment in the area, and was told by the DSWD and Barangay Officials in charge that there were 600 families currently living in evacuations around the Barangay Hall, like the covered court and civic center.
So on June 1 (Friday) volunteers from the CLC-ACS went to those evacuation centers to get the information from the different families and distribute the claim stubs. The following night on June 2 (Saturday), the same volunteers gathered at the CLC parking lot to repack the kitchen kits that were to be distributed the next day.
On June 3 (Sunday), ADRA Staff members and CLC-ACS volunteers, distributed 600 kitchen kits to the Brgy. Catmon,Malabon fire victims that were in staying in the identified evacuation centers. These kitchen kits contained: bucket, 2 pots, a frying pan, a kitchen knife, a ladle, 5 sets of spoons and forks, 5 plates, and 5 bowls.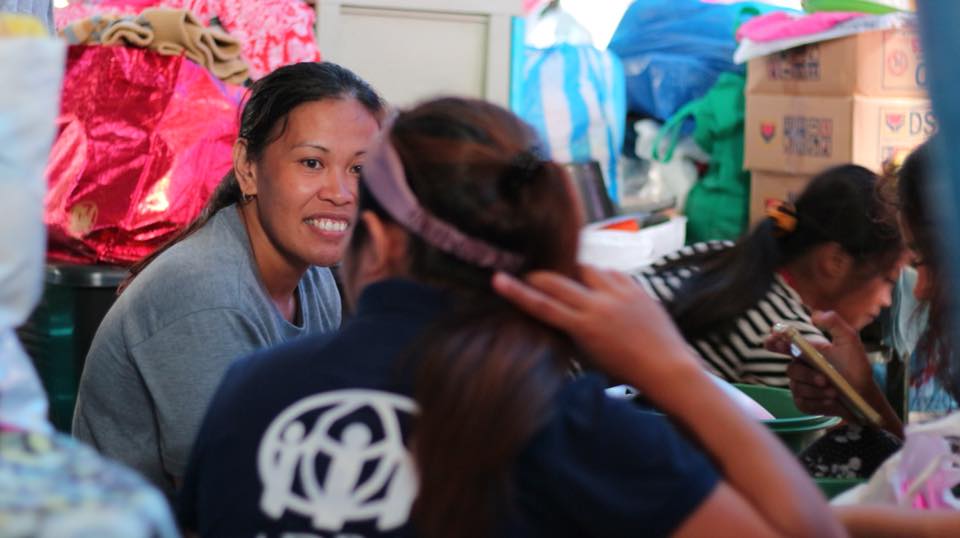 According to Maricel Concepcion, a 35-year-old mother of 5,
"Wala kaming nahakot, pag-uwi ko galing trabaho malakas na talaga ang apoy. Ang nanay ko at ang tatay ko may nailigtas pa, pero kami wala talaga." (trans: We weren't able to save anything. When I got home for work, the fire was already ablaze. My mother and father were able to save some of their things, but my family really didn't save anything.)
ADRA Philippines prays that these items will help these families from Brgy. Catmon, Malabon to start over after losing everything.
Lalu, G. P. (2018, June 1). DSWD attends to Catmon,Malabon fire victims. Retrieved from INQUIRER.NET: http://newsinfo.inquirer.net/996514/dswd-attends-to-catmon-malabon-fire-victims